Cake Wines are possibly the most hipster winery in Australia. Wanna know why? 25 cents from every bottle of Cake goes back to FBi Radio; they commission talented local artists to produce their bottle art; they throw parties and pop up shops with their favourite record labels; they've got a film series as well as a mix tape series; and they run month long pop-up bars in secret locations around Australia. Oh, and amongst all of that they produce a bunch of incredible wines without the wankery – uncomplicated mixes, easy to drink and with just enough quirk to keep your palate dancing.
Um. Can they stop being so awesome? Like right now?

Though they're based in Adelaide Hills, you may have recently caught the Cake crew lurking in a pop-up bar nestled within a secret warehouse in Fitzroy (because you can't do it any other way in Fitzroy), where there was wine, music and lots of cool people floating around. Unfortunately the boys from Cake have now gone back to SA to make more wine and host more pop-ups and continue being the faces of the new generation of wine-making. Sad face.

However, all is not lost, and us Melbournites (and all Australians for that matter) have the opportunity to be a part of the Cake Wines operation and be immortalised within the Cake Wines annals. How? Well, we're here to tell you.

Cake Wines is hosting the second most prestigious art competition in Australia*, The Archi-Bottle 2013. They're on the search for the next collaborating artist whose work will appear on one of the summer range of wines set to hit the shelves in November. Joining last year's winner Daniel 'Ears' O'Toole, along with some of Australia's most recognised contemporary artists who have appeared on their bottles, this year's winner will take home $2000 plus an allocation of wine to keep them sipping and painting for a long time to come. Not only that, everyone will have your art in their fridge – if that isn't cool (pun intended) then I don't know what is.

To enter, you can download the submission pack from the Facebook page, or website. But get those artistic juices flowing because you've only got until the October 4th 2013 to submit your entry.

*They said it, not us.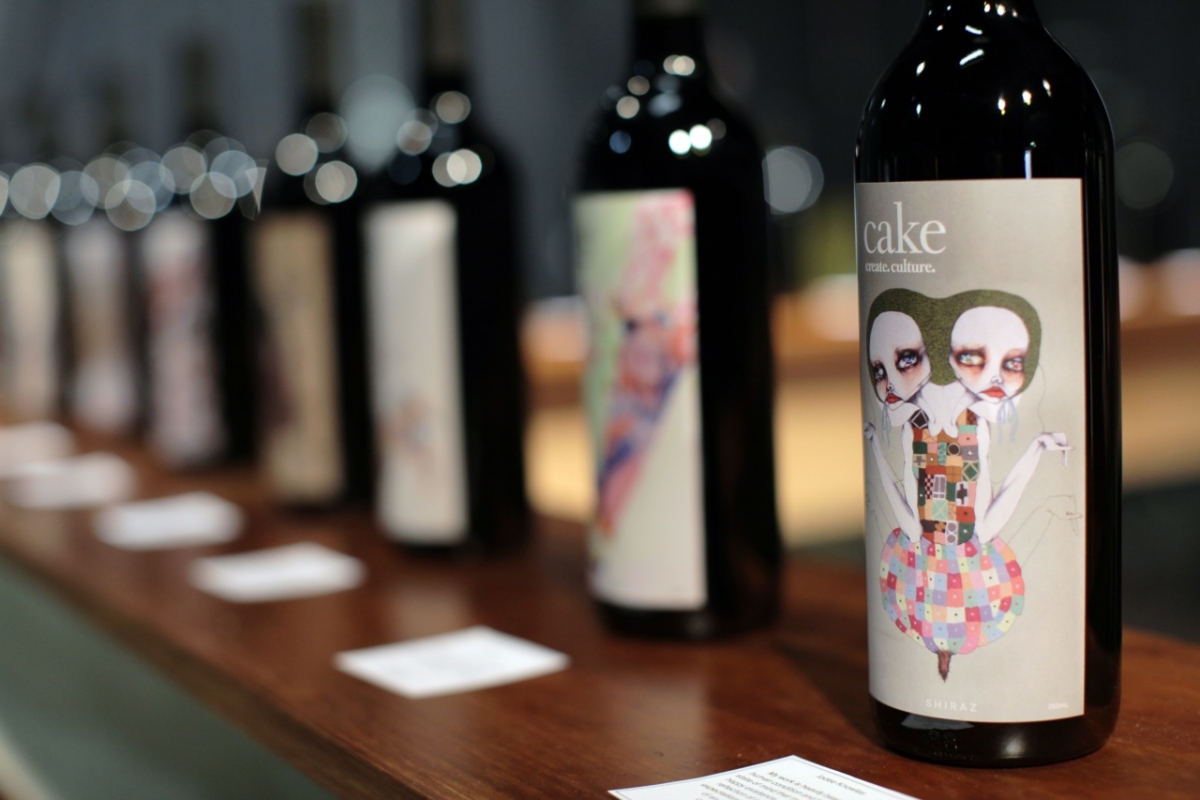 Last year's Archi-Bottle finalists.