Iso fatigue hitting you this week? If you've maxed out your oven, cooked more banana bread than you can physically consume and your dreams of becoming the next Paul Hollywood, Kate Reid or Katherine Sabbath aren't really working out—we bring a little slice of good news for you.
Sydney's Bennett St Dairy, home of the enormous, unbeatable pizza cookie, has 'dough-nated' half a tonne of their famous choc chip cookie dough to the kids at Welcome To Thornbury to give Melburnians a taste of what they've been missing out on.
Welcome To Thornbury, a business that is open every day like many other Melbourne hospitality venues, is used to being packed out and throwing1000-person events almost every weekend. Welcome To Thornbury is one of the largest employers in the City of Darebin, and the Bennett St Dairy team were keen to help out after getting in touch through a mutual friend.
'I guess It's a drop in the ocean, but following interest from followers in Melbourne pleading for our dough, we thought why not. Hospitality is a tough game at the best of times, let's do what we can to help out especially now.' said Bennet St Dairy co-owner, James Meek.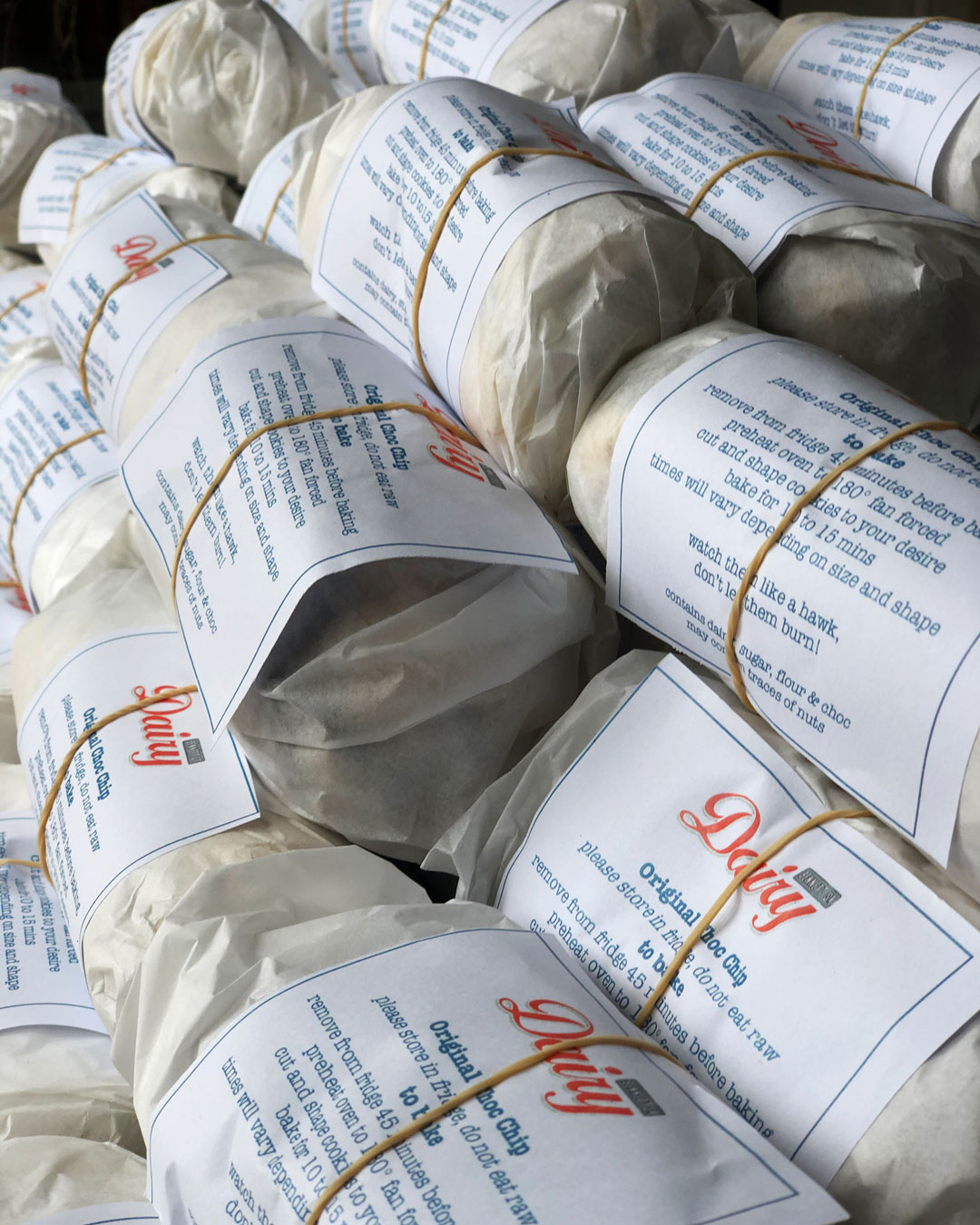 When the lockdown initially hit Sydney, Bennett St Dairy went from selling 400 of their choc chip cookies a week at each of their locations, to having 200kg of dough sitting around. After posting on social media to see if their fans would be keen to buy and bake at home, they sold out in less than two hours.
The Welcome To Thornbury crew will deliver the Bennett St Dairy cookie dough to your house, with deliveries starting from Monday 10 August.
To order your original choc chip cookie dough, head to the Bennett St Dairy online store.
Image credit: Bennett St Dairy