We've long been told about the addictive nature of pilates; the obsession that starts to build after practising a few sessions and seeing the benefits. Improved core strength, flexibility, muscle tone…the list goes on!
Well, Urban Listers, it's true what they say – pilates IS addictive, and our formerly unfit selves are proof of its body-transforming nature. But the question is, where to find the best pilates classes in Melbourne?
One of the most highly regarded pilates studios in Melbourne, KX Pilates tick all the right boxes. High intensity, body-toning workouts that deliver results? Tick! Classes that cater to to all fitness levels from beginner and intermediate, to advanced and even private sessions? Tick! Expert teachers to guide you through the series of core strengthening exercises? Tick! With 12 studios across Melbourne and the suburbs, some also offering barre, it's no wonder KX are considered to be one of the best pilates studios in Melbourne!
The best part? KX Pilates offer a stupendously awesome intro offer of 5 pilates classes for $50 – yep, only $10 per class (for the uninitiated, you would often pay upwards of $30 per class at many Melbourne pilates studios)! Valid for two weeks, the offer is the perfect opportunity to dip your toe into the pilates pond. Don't be surprised if you then find yourself jumping in!
Need a little more convincing? Well then, Urban Listers, let us take you through the 9 reasons we're totally addicted to pilates!
1. BUILD STRENGTH FROM THE INSIDE OUT
If you ask anyone about the benefits of pilates, they'll all tell you it leads to improved core strength – but it's not just the core that'll benefit! The knock-on effect of practising pilates is that the strengthened core muscles are in a better position to support the rest of your body, leading to all sorts of benefits from increased general strength to lower blood pressure and cholesterol levels.
2. IT GETS YOU INTO LINE…LITERALLY
Is your back out of whack? Then turn to pilates to literally get you back in line. By teaching you to hold your muscles correctly, pilates helps to support the spine and improve posture – particularly good if you suffer from back strain or soreness.
3. A WORKOUT YOU CAN ACTUALLY FEEL
If we're going to take time out of our day to exercise, then we'd prefer a workout that we can actually feel – and boy, we can feel the burn with pilates! It's the good type of burn, though – the addictive type – where you can feel your muscles engage with every bend and stretch, knowing that you're doing yourself a whole lotta good in the process.
4. SAYONARA FLABBY ABS!
Not a fan of crunches? Well get ready to kiss them goodbye, because one of the main benefits of pilates is increased abdominal strength. In fact, if you're after abs of steel, then pilates is a much better option than traditional abdominal workouts – it's far more effective at tightening this area of the body. Win!
5. BOOST METABOLISM (HOLLA!)
Another reason why we're totally addicted to pilates is that it boosts your metabolism. How so? Well, over time, pilates will help to build muscle, meaning that your stronger body will be better placed to burn calories even when you're not exercising. Like when you're eating chocolate.
6. LEAN, MEAN, PILATES MACHINE
After a longer, leaner look? Pilates can help with that! While it doesn't lengthen your muscles (technically muscles can't grow longer), pilates does increase flexibility and improve posture, which gives the appearance of a taller, leaner physique.
7. PREPARE FOR BUNS OF STEEL
Another benefit of pilates, and one that we're particularly happy with, is the increased muscle definition – helloooo buns of steel! In all seriousness though, it's not just a perkier booty that you'll see; pilates also helps to shape and tone your upper body, waist and thighs. Talk about a whole body transformation!
8. LET ME SEE YOU FLEX
Feeling stiff and sore? Can't move as easily as you'd like to? Pilates can help with both! Regular practise helps to relieve tension and boost blood circulation, which in turn improves your flexibility as your muscles can more easily align. Increased flexibility will also pay off over time – the more limber you are, the less wear and tear you'll have on your joints!
9. LESS STRESS AND BETTER SLEEP
We love our sleep here at TUL and considering pilates goes a long way in helping to improve our time at Club Bed with DJ McBlanky, it's little surprise that we're obsessed! It's simple really – practising pilates releases endorphins, causing the body to naturally feel more relaxed and zen. As a result, you'll find falling asleep (and staying that way!) a lot easier, which in turns boosts energy the next day. A win all round!
So sure, pilates is addictive and the benefits are bountiful but don't just take it from us! KX Pilates' intro offer of 5 classes for $50 is a super easy and affordable way to test out the best pilates in Melbourne. Don't say we didn't warn you, though!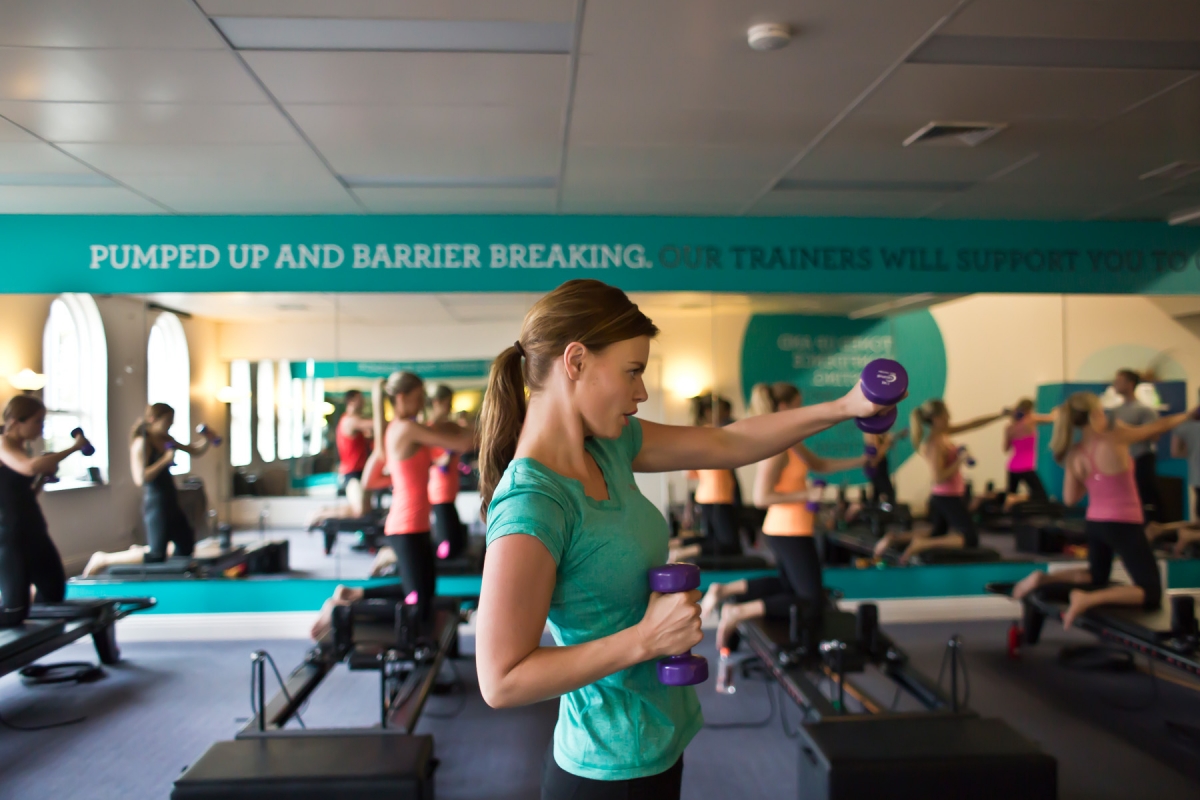 TUL Note: Today's List Love post is proudly sponsored by KX Pilates and endorsed by The Urban List. Our sponsored posts will never be a secret — the List Love seal will be stamped on any sponsored material you see on the site. Thank you for supporting the sponsors who make The Urban List possible.
Image Credit: KX Pilates