It's everyone's guilty pleasure to take a sticky beak inside the more beautiful homes in their local neighbourhood, and now Lucy Feagins, creator of lustworthy design website The Design Files, is making it possible.
Lucy 'Design Files' Feagins and her slew of aesthetes will be taking over a house in the 'making-foliage-sexy' suburb of Hawthorn from 21st – 24th November to host their unique take on the pop-up shop. As you navigate the floor plan, you'll see works from over 70 (yes, 70!) of Melbourne's most talented creatives, including artists Miranda Skoczek, Sally Ross, Kirra Jamison, designer Beci Orpin, local textile studio, Bonnie and Neil and many, many more.
The Design Files Open House 2013, photo by Sean Fennessy.
Not only that, everything that Lucy has carefully curated within the walls of the house will be for sale – from bedlinen to books, artwork, furniture, kitchenware and lighting, you can pick up and walk out with any item you please. There'll even be a customised MINI Paceman in the garage! For stamina's sake, the home's back garden will be transformed into a cafe, furnished with beautiful outdoor furniture by Jardan, and run by Market Lane, one of Melbourne's favourite coffee houses. Then, when you've shopped 'til you've almost dropped, Petaluma will be offering visitors complimentary wine tastings from 3pm each day.
With over 5000 people attending last year, this year hopes to be their biggest yet, so make sure you get there early to snatch that lamp you so desperately wanted for your bedside table. Perhaps pick up the bedside table while you're there, and a still life to match. And while you're at it, maybe even the wall colour – yes, there will be four 'Colours of the Open House' on sale too, courtesy of new sponsor Dulux and their collaboration with The Design Files.
For more information on the event, check out The Design Files Open House website. It'll serve as a cool countdown device giving you plenty of time to get rid of all of the IKEA in your house in preparation for the Open House long weekend! In the meantime, check out Lucy's website The Design Files, for plenty of hot design tips.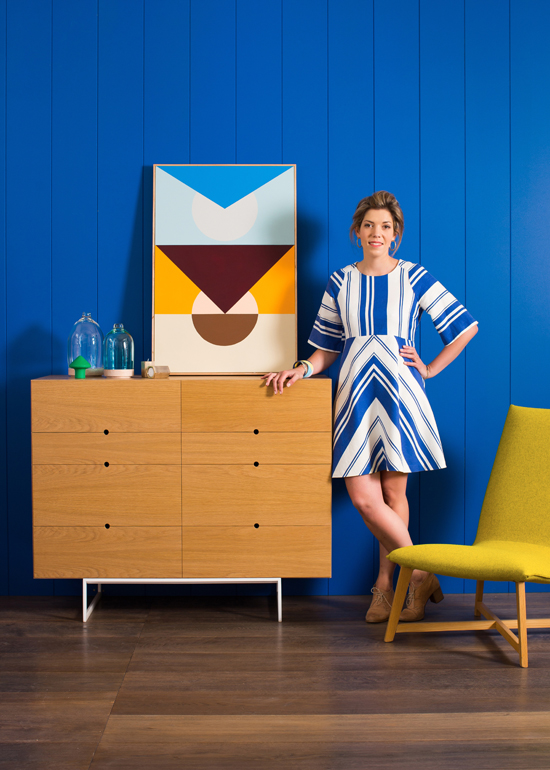 The Design Files Open House 2013, photo by Sean Fennessy.
For a sneak peek of this year's Open House, check out the teaser clip here.
The Design Files Open House – Hawthorn, Melbourne
Thursday 21st – Sunday 24th November
Open daily 10:00am – 5:00pm
TUL Note: Ella Stening is a freelance writer based in Melbourne, Australia. She can be found compensating for her addiction to eating out and drinking lots of wine by writing about it all over the web. Or with her cat, Louis.