The hits keep coming from Zoos Victoria. Fresh from the news that Melbourne Zoo will become an after-dark neon playground this week, now we're getting news that all of Melbourne's Zoos—Melbourne Zoo, Werribee Open Range Zoo, and Healesville Sanctuary—will be taken over by dinosaurs this April.
For 100 days from 6 April, you'll come face-to-face with dinosaurs of all shapes and sizes which differ at each zoo.
Melbourne Zoo will host the Dino Park where you'll see dinosaurs come to life. Take a self-guided tour beyond the quarantine zone and interact with roving dinosaurs created by Erth Visual & Physical Inc. You might even catch a Dino Keeper walking a dinosaur from their slumber.
At Werribee Open Range Zoon you can take a self-guided walk along the new River Trail Zoorassic experience.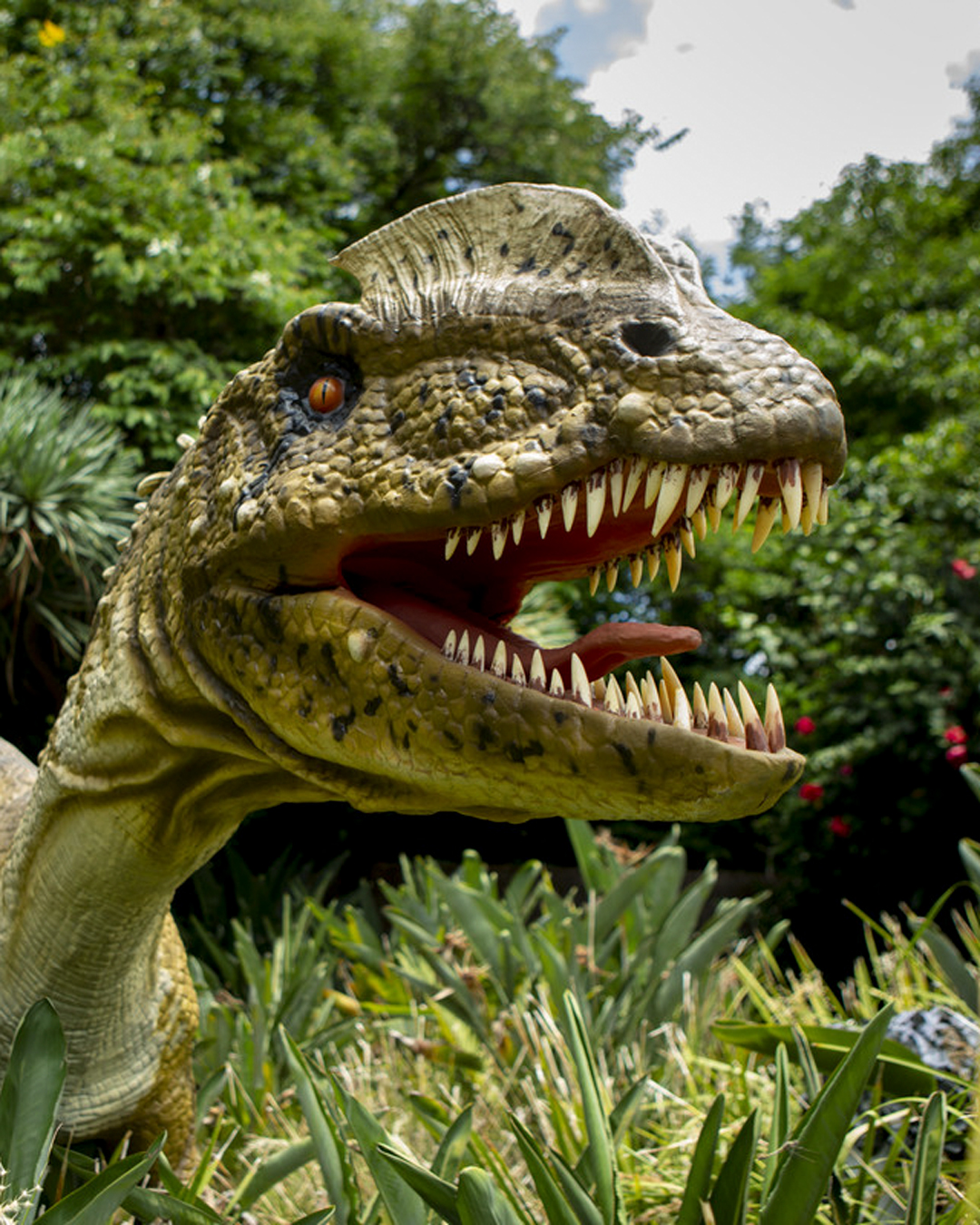 Nine life-sized dinosaurs come to life via animatronics. You can also find out what it's like to care for and train the species. Werribee Open Range Zoo will also host a Dino Files series where over three nights you can sip on Cretaceous Cocktails, eat Prehistoric Pizzas, and take the trail at night.
Healesville Sanctuary will be the home of 10 MegaBeasts from Australia's past, all in animatronic splendour.
Tickets for all three events will be on sale soon.
The Details
What: Zoorassic, Dino Park, and MegaBeasts
Where: Werribee Open Range Zoo, Melbourne Zoo, and Healesville Sanctuary
When: Saturday 6 April to Sunday 14 July
For more information head to zoo.org.au.
Can't decide who to catch at the Melbourne International Comedy Festival? Check out our picks here.
Image credit: supplied