The Australian Open has once again hit the world's 2nd most liveable city. You'd be hard pressed to walk the streets of Melbourne without catching a glimpse of an AO car ferrying players and staff to and from Melbourne Park. Also evident, is the serious amount of people hitting up Birrarung Marr for a feed before the tennis, and one spot we'd definitely recommend is the set up put together by Garden State Hotel and Mr Miyagi.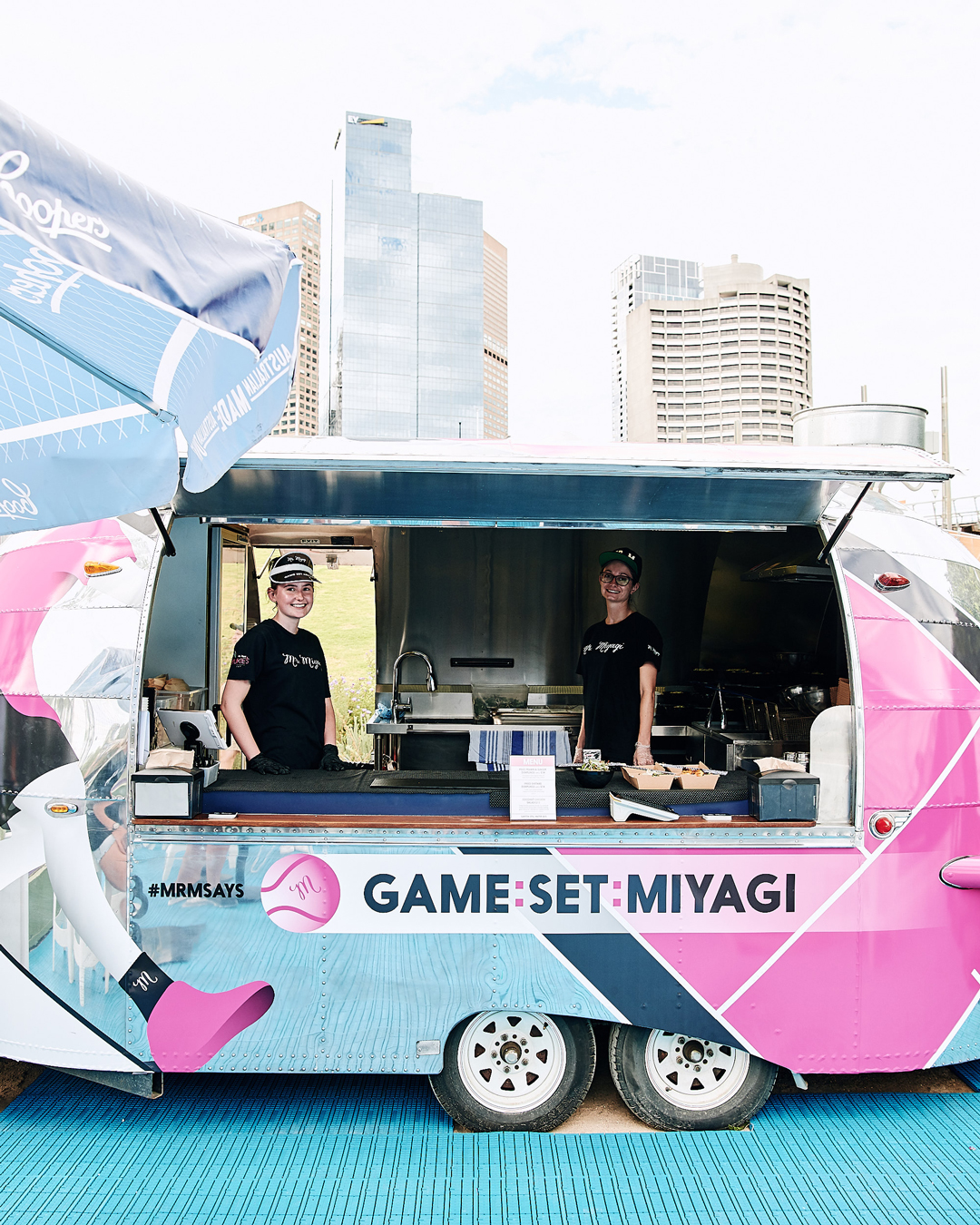 Situated at the main entrance on the lower terrace of Birrarung Marr, Garden State Hotel has set up a bar that might just be the perfect spot to escape the harsh summer rays that are beating down on us at the moment.
With Garden State Hotel being Melbourne's most iconic pub, we're proud to pop-up at the Australian Open in 2019 and bring our world-class hospitality offering to locals and tourists alike, outside of the venue's four walls," Shaun Spencer, General Manager of Garden State Hotel said.
Right next door you'll find Windsor hot spot Mr Miyagi, where you'll be able to get your hands on the likes of fried shiitake dumplings, coconut chicken salad, and their fried prawn and ginger dumplings.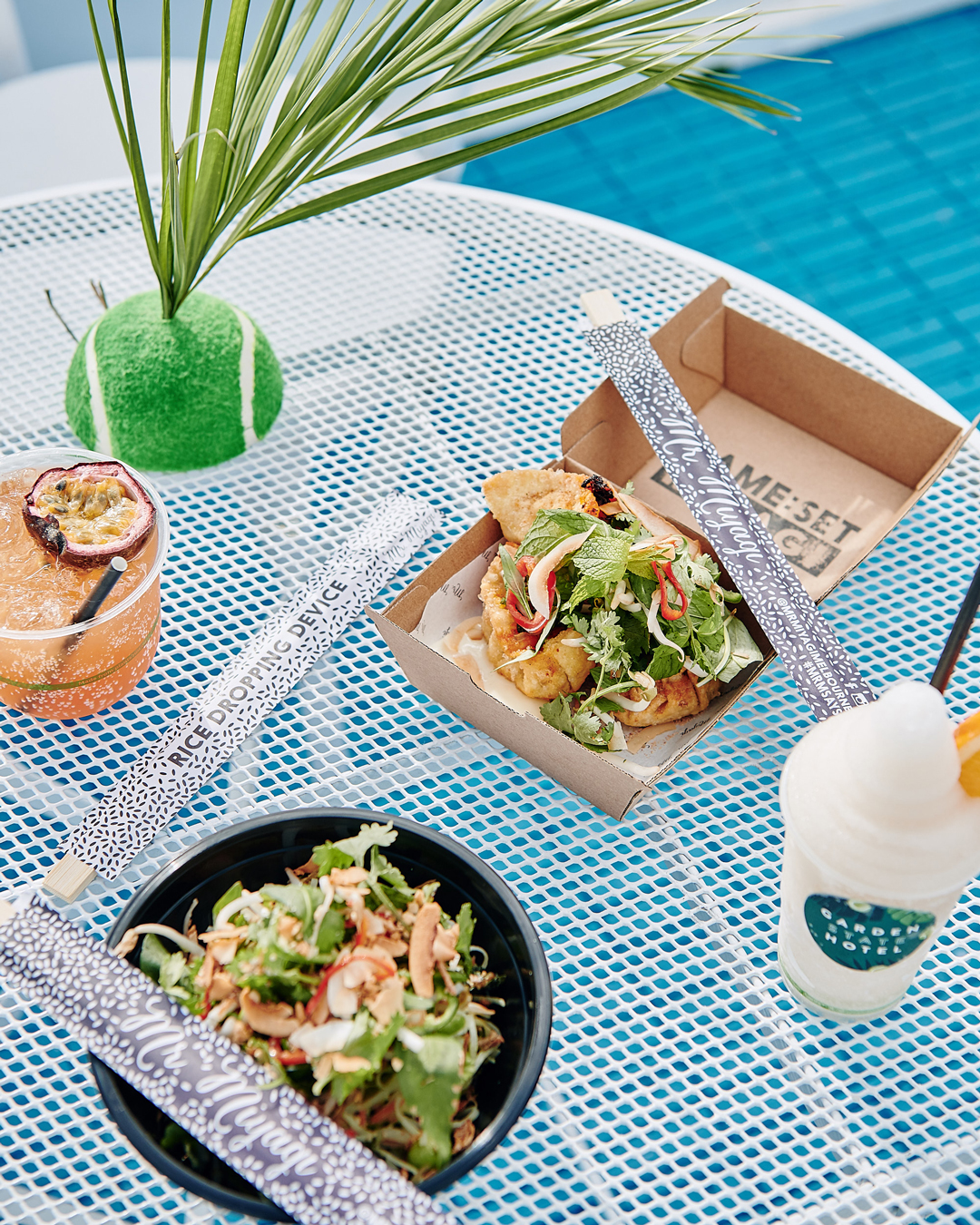 It's all part of the AO Tennis club, which features a full size blue court that hosts a ton of great events such as yoga, fitness classes, ANZ Tennis Hot Shots sessions for the kids, along with the AO Sports Film Festival which takes the form of a silent cinema with deck chairs and bean bags set up.
Garden State Hotel and Mr Miyagi will be slinging out the good times now until January 27.
The Details
What: Garden State Hotel & Mr Miyagi Pop-Up
Where: Birraraung Marr, Lower Terrace
When: Until January 27. Mon-Wed 4pm until late. Thurs-Sun 12pm until late.
For more info head to ausopen.com.
Hear about Four Pillars new gin? Read all about their new Sticky Carpet Gin here.
Image credit: Simon Shiff