The Grampians. It's a (figurative and literal) hike, but it's absolutely worth the almost three-hour drive and pristine scenery that follows on from your arrival. Once you get there, there's a solid 100km worth of mountain ranges, waterfalls and viewpoints primed for the tourist inside us all. The bucolic township of Dunkeld is a great place to start, but you'd be hard-pressed to have a bad time no matter where your journey beings.
Stop One: Dunkeld
Distance From Melbourne: 3 hours 4 minutes | 268km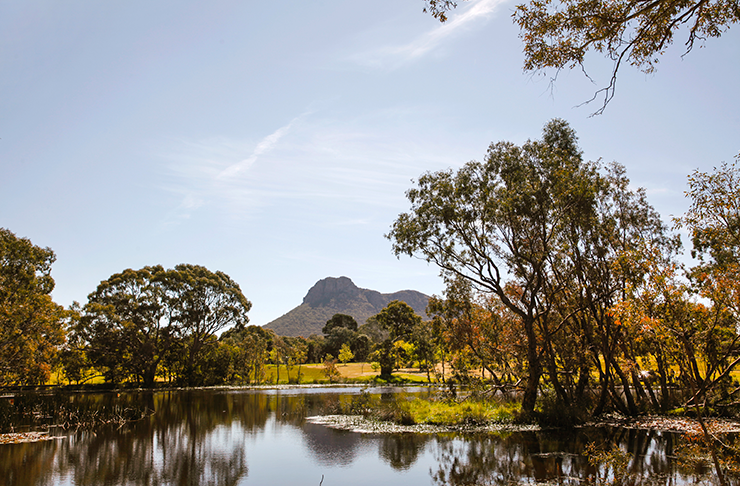 Take off early and begin your getaway through The Grampians at Dunkeld. The township is full of charm with the views of Grampians' Piccaninny, Mount Sturgeon and Mount Abrupt lining the horizon. Take a leisurely walk along the waterways of Dunkeld Arboretum, before retiring at the Royal Mail Hotel once it reopens, but not before dinner at a two-hatted restaurant, Wickens.
Stop Two: Halls Gap
Distance From Melbourne: 3 hours 5 minutes | 254km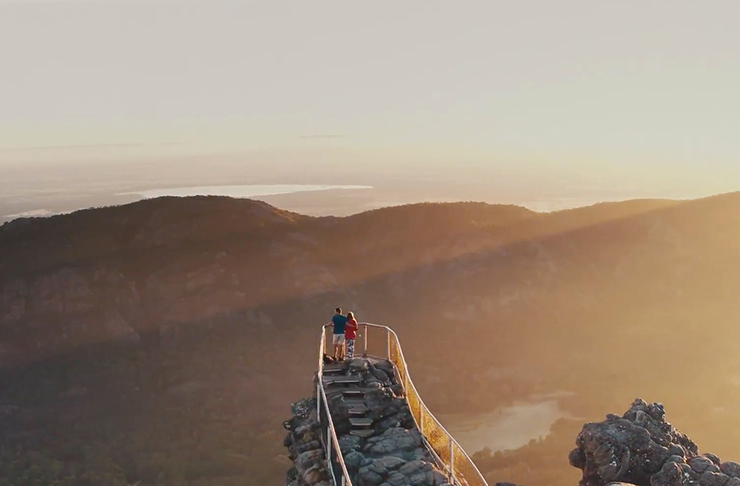 A 45-minute drive from Dunkeld will get you to Halls Gap. Tuck into your packed lunch at the parklands and say g'day to the kangaroos that'll likely be hopping about, then take off up the beaten track to the famed Pinnacles. The round-trip hike will take you around four to five hours; it's a relatively steep ascent but you'll forget about all those cramps once you witness the views from the top.
Should you have the whole weekend dedicated to The Grampians, there are several accommodation options worth checking out. Halls Gap Lakeside Tourist Park should be considered for camping, glamping or casual cabins, whereas the Aquila Eco Lodges provide a more romantic experience. Both are open in June.
Stop Three: Mackenzie Falls and The Balconies
Distance From Melbourne: 3 hours 27 minutes | 271km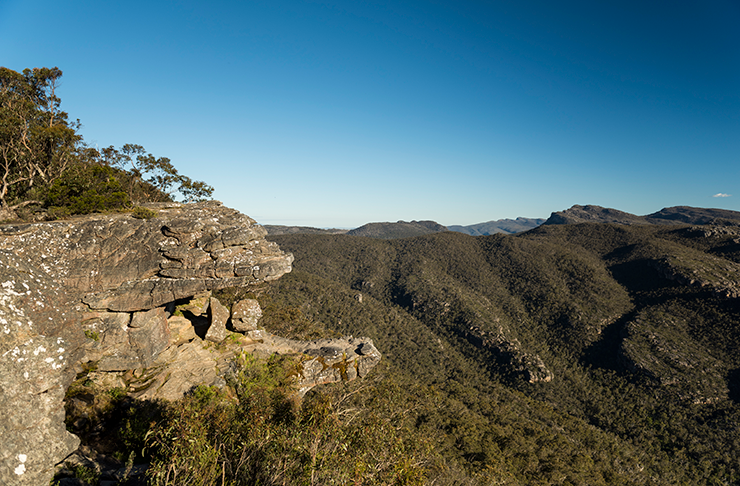 There are several shorter walks in the area that are almost, if not equally spectacular known as The Balconies and Mackenzie Falls. Each will take you an hour to complete, but you should spend longer at the relative viewpoints taking in the natural beauty surrounding you. Keep an eye out for wombats, echidnas and even the odd emu while you're out on the trails.
Stop Four: Provisions
Distance From Melbourne: around 3 hours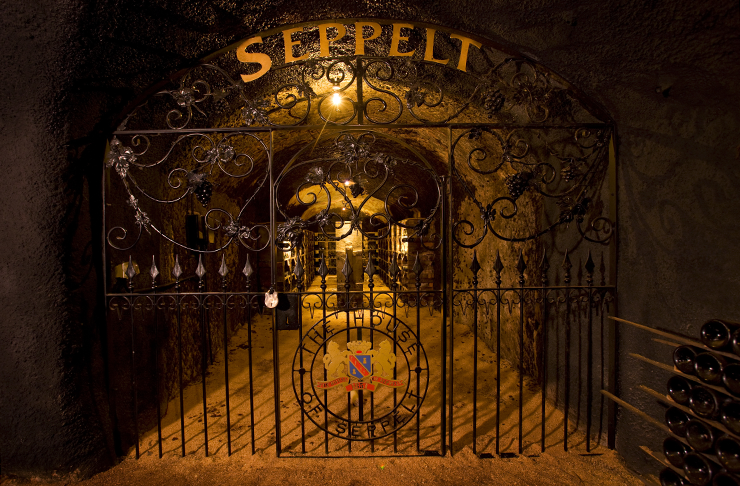 Along with scenery, the region has a reputation for fine booze and produce. Depending on your flavour, it's worth stopping back in Halls Gap for a beer run at microbrewery Paper Scissors Rock.
For those who prefer grapes, make your way to one of the world's oldest vines and grab a bottle from the hand-dug cellars at Seppelt in Great Western. Their heritage-listed cellars date back to 1868, so it's safe to say they know what they're doing.
If you're already on the road, you can't miss a pitstop at Mount Langhi Ghiran, who are known equally for some of the best Shiraz in Australia and their stunning vineyards.
Got some time on your hands? Take off on the 160km long Grampians Peak Trail.
Image credit: Visit Victoria.