We are absolutely no stranger to a good old-fashioned yum cha session—hangover or not. But, as good as a classic yum cha is, we definitely welcome new ideas to the yum cha space, and George Calombaris and the team at Gazi have done just that.
Sundays at Gazi now feature Greek Yum Cha, and the best part is, you can dig in whether you're flying solo or part of a bigger group.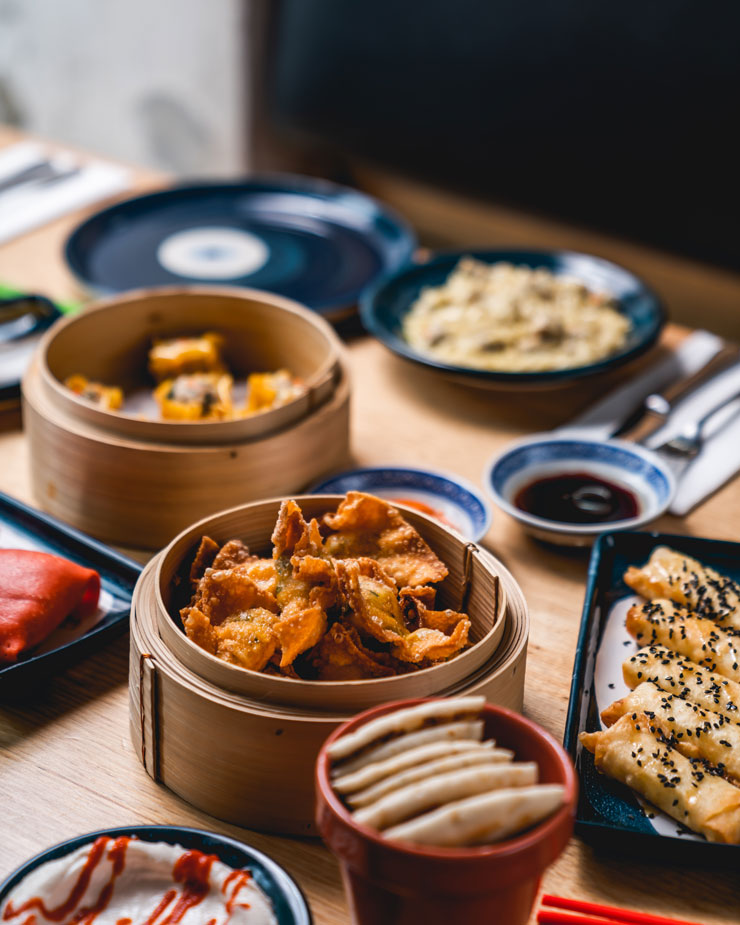 Greek Yum Cha at Gazi happens from 12pm – 3pm every Sunday over summer and will set back $49 per person. Expect the likes of lamb-tsoureki inspired by a pork bun, spanakopita gyoza, and Fetta spring rolls with honey sesame, along with plenty other Greek fusion delights.
For an extra $35 per person, you can also add on endless cocktails, which includes the San-Grecian, which is made with Greek Lefkes white wine, peach, strawberry, lemon, rose, and soda.
The Details
What: Greek Yum Cha
Where: Gazi, 2 Exhibition Street, Melbourne
When: Sunday 12pm – 3pm
For more info head here.
If you're looking for a more traditional yum cha experience, check out our rundown of the best in Melbourne here.
Image credit: supplied