Last Sunday I hung out with Holly Golightly, bumped into James Bond and gawked at Marie Antoinette (oh, the hair!). 'She's crazy!' I hear you cry. While I may be crazy for other reasons, I wasn't dreaming – I was attending ACMI's brilliant Hollywood Costume exhibition.
Flown in from London's Victoria and Albert Museum, Hollywood Costume brings together some of the most iconic movie costumes from the past century and delves into the part costumes play in film. After all, the costumes are quite often considered characters themselves.
ACMI never does anything by halves, and that's certainly the case with Hollywood Costume – icons such as Dorothy's gingham dress from The Wizard of Oz, Scarlett O'Hara's emerald green gown from Gone with the Wind and THAT dress Marilyn Monroe donned in The Seven Year Itch are all there, plus modern classics like Satine's Moulin Rouge! bejewelled corset, Roxie Hart's Chicago black sequined number, and Batman's cult batsuit. Oh yes, I was in total movie-geek heaven. The clothes! The shoes! The sparkles!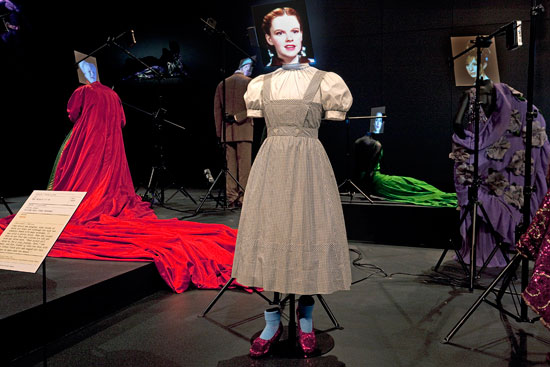 What I found particularly fascinating were the interviews with various designers about how and why they came to design the pieces on display. The creative process from the first script read, to viewing the final product, involves months of work and makes you appreciate a gown, a suit, a coat of armour even more.
Alas my dear friends, Hollywood Costume ends on Sunday 18th August! – if you haven't been you need to get yourself to ACMI stat! I suggest buying your tickets online in order to beat the inevitable queues (Impatient? Who me?!), and booking a session either first or last thing. Oh, and prepare to be amazed - Hollywood Costume is a standout exhibition.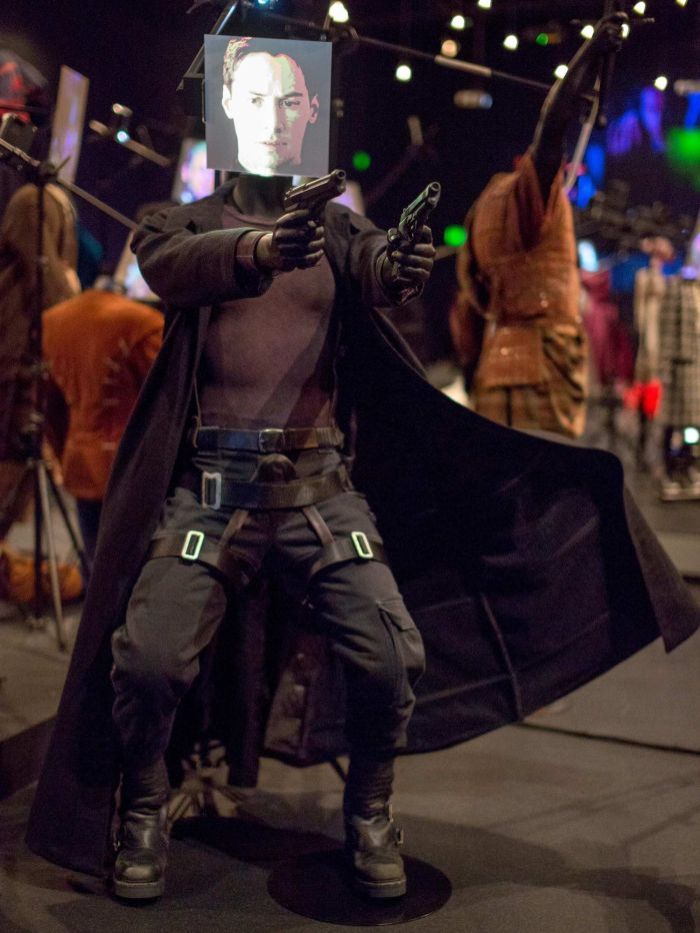 Hollywood Costume runs until Sunday 18th August
Open daily 10am – 5pm (Thursdays until 9pm)
Saturday 17th August -– open until midnight
To find out more, visit the ACMI website
Image Credits:
Holly Golightly – ACMI website
Dorothy – Mark Ashkanasy
Superman – Mark Ashkanasy
Keanu Reeves – Mark Gambino