Who's got the best dumplings in Melbourne? HuTong! Who else? Only HuTong's new sister restaurant, East! Opening up on Little Collins Street in the CBD last week, you now know where to point your compass for some awesomely fresh Chinese tapas.
East's mouthwatering sharing menu includes delectable treats such as the signature slow cooked pork ribs, roti rolls with steamed chicken in szechuan chilli sauce, and fried potato balls with creamy spicy sauce. Contemporary Chinese food at its best. That sentence alone is what dreams are made of.
But it's not just the food at East that has us panting (with excitement, not from the chilli). East is also a contemporary wine bar, shaking up some sexy cocktails such as lychee martinis, lemongrass illusion and other fun, quirky mixes!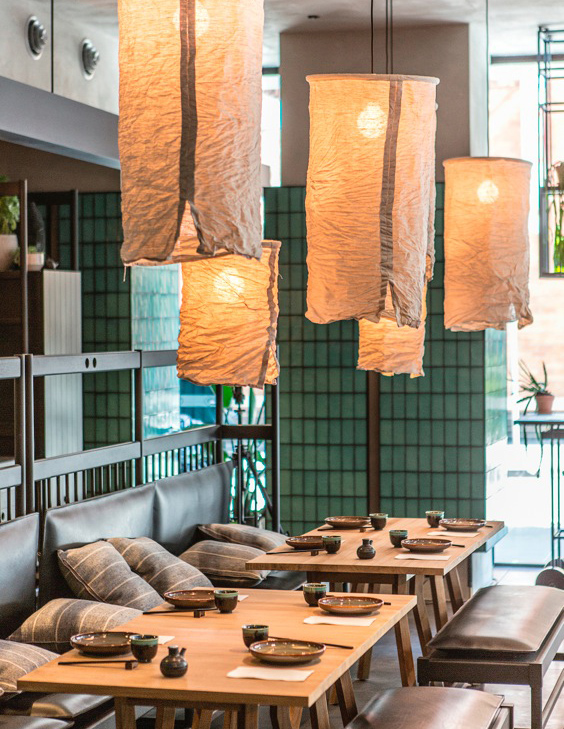 Just to spice things up that little bit more, vibrant aqua tiles fit out this trendy new Melbourne Chinese restaurant. From the decor to the food, the team behind this brilliant new venue are bringing contemporary design and Chinese culture together seamlessly. Delicious dumplings in Melbourne? What more can one ask for!
So do some wacky hand signals, and get yo dumpling on! Eastsiiiide, Listers!
East | 11:30am – Late
25 Little Collins Street in Melbourne
03 9650 8838
Find more of Melbourne's best Chinese restaurants here.