There seems to be no stopping fashion stylist Jolyon Mason. The global-roaming, Sydney-based stylist is just about everywhere, serving as fashion director of acclaimed men's fashion journal Manuscript, in addition to a slew of high-profile collaborations with brands and designers. Jolyon regularly works with Toni Maticevski, Aurelio Costarella, Club21, Stylerunner, Myer, Harrolds, Calibre, Mercedes-Benz Fashion Week Australia and The Australian Ballet.
We caught up with Jolyon to hear about his upcoming fashion week shows, style inspirations and his style icons.
TUL: You work on editorial, advertising and runway—do you have a favourite?
Jolyon: I am lucky enough that all are really quite creative at the moment. Manuscript has given me the opportunity to really express myself editorially with menswear. Runway is great in that it's highly collaborative; Toni [Maticevski] and I have been talking about his upcoming fashion week show for the past few months, and I love that it's more of a translation and an interpretation of something already created.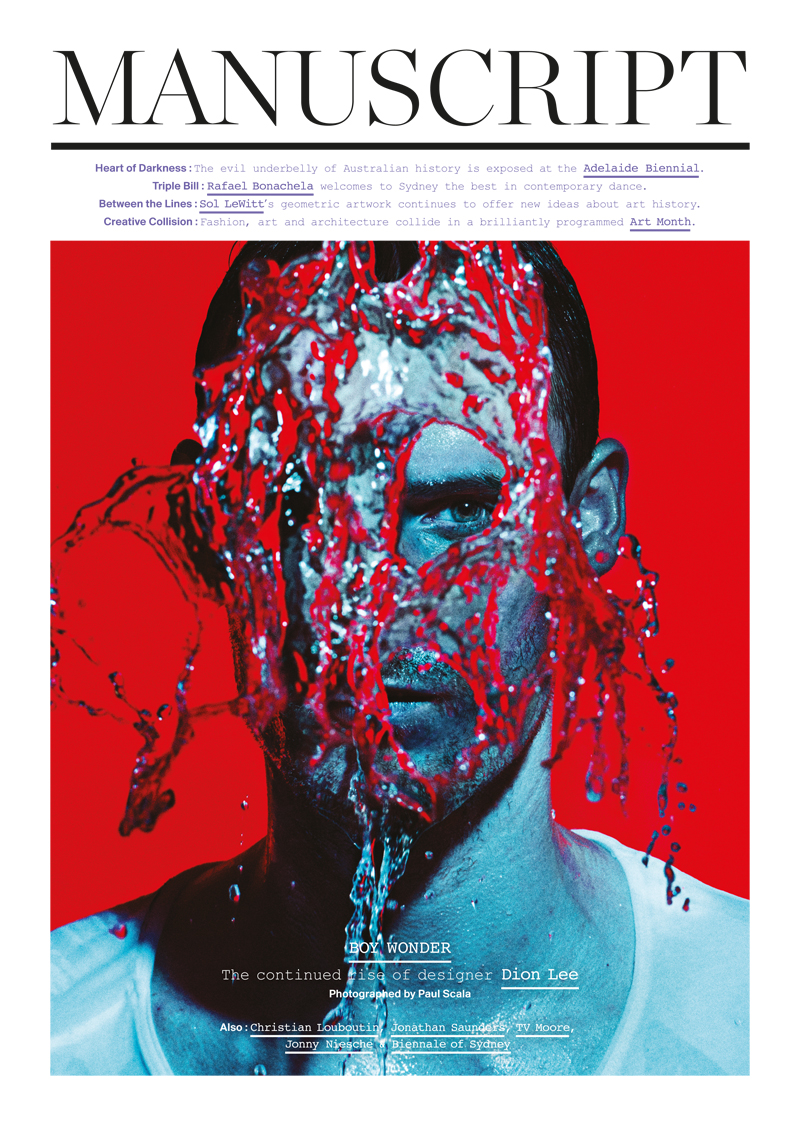 Maunscript cover featuring Australia's Dion Lee
TUL: Throughout your career you have travelled to some of the world's most exotic locations; is there a highlight you remember most?
Jolyon: There are so many! Climbing the Great Wall of China; being chased by security in China for shooting in a famous mall with no permit; standing in the middle of the desert in Dubai; shooting swimwear in New York in the middle of winter. It all seems quite funny thinking back on it.
TUL: How do you juggle men's and women's wear? Does one inspire the other?
Jolyon: I guess it depends on how you define menswear? With Manuscript it's so intuitive, and driven by art, which I guess is the same for my womenswear. I think a lot of my concepts are about a texture or a theme. I instinctively always imagine womenswear first. I think that women's fashion is typically a stronger statement and has more variety. It's then interesting to me to translate that into something men can wear.
TUL: Who or what inspires you creatively and personally?
Jolyon: I would have to say my husband [Manuscript editor Mitchell Oakley Smith], close friends and godchildren. I'm lucky enough to be surrounded by some really talented and creative people.
TUL: What have you been working on that you're proud of?
Jolyon: I have just wrapped the Myer autumn/winter 2014 collections launch in Melbourne. It was a huge production and I think the outcome was a success. I have also recently shot some amazing women's editorial that I'm super excited about, and a few new campaigns [Stylerunner, Mercedes Benz Fashion Week, Yttrium and Harrolds] that I styled. I'm always excited about the next project.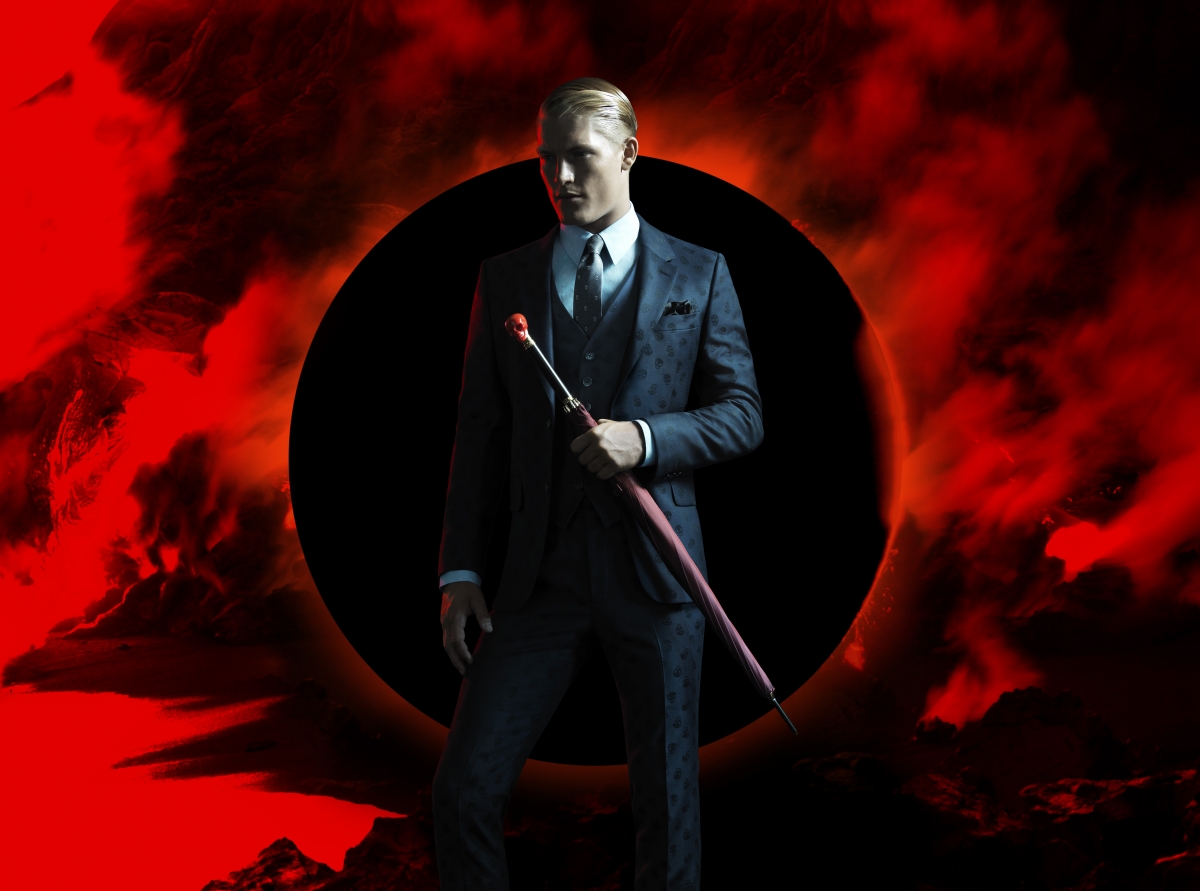 Harrolds campaign shot by Georges Antoni and styled by Jolyon Mason
TUL: Who are your style icons?
Jolyon: Wow, there are so many! Helmut Newton, Jem and the Holograms, Guy Bourdin, Nina Hagen, Siouxsie Sioux, Katherine Hepburn, Yves Saint Laurent, Michelle Pfeiffer in Grease 2, Nicolas Ghesquiere, Leigh Bowery, The Witches of Eastwick, Julia Roberts in Pretty Woman, John Chamberlain…
TUL: And favourite fashion stores?
Jolyon: I don't really shop that much in Australia but when I do it's Harrolds for its extensive range of everything in luxury menswear. Also Sneakerboy, Meanwhile and Acne.
TUL: You must be the busiest stylist in Australia right now. How do you stay sane and balance everything?
Jolyon: I love taking time out to hang out with my godchildren. They vary in age from two to eight, and it's a good way to stay focused on the real things and not be completely consumed by work.
The new issue of Manuscript is on sale Thursday 06 March 2014.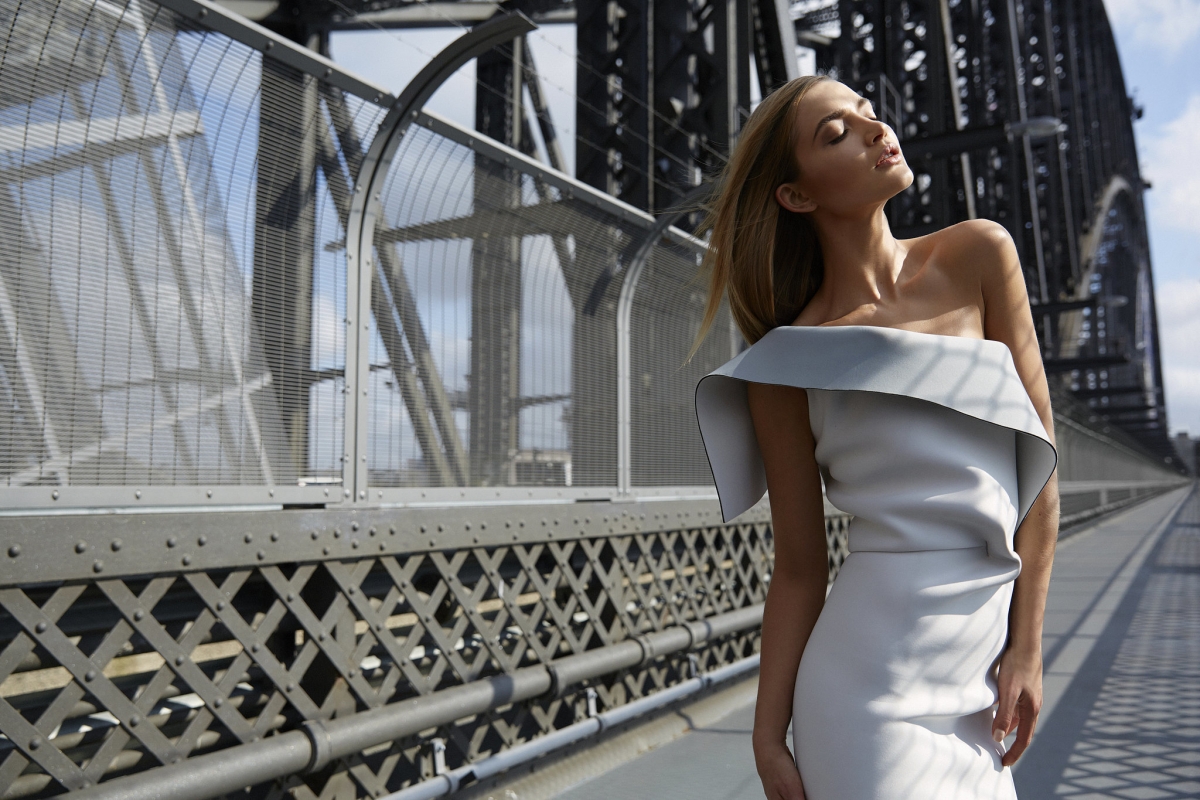 Mercedes-Benz Fashion Week campaign shot by Pierre Toussaint and styled by Jolyon Mason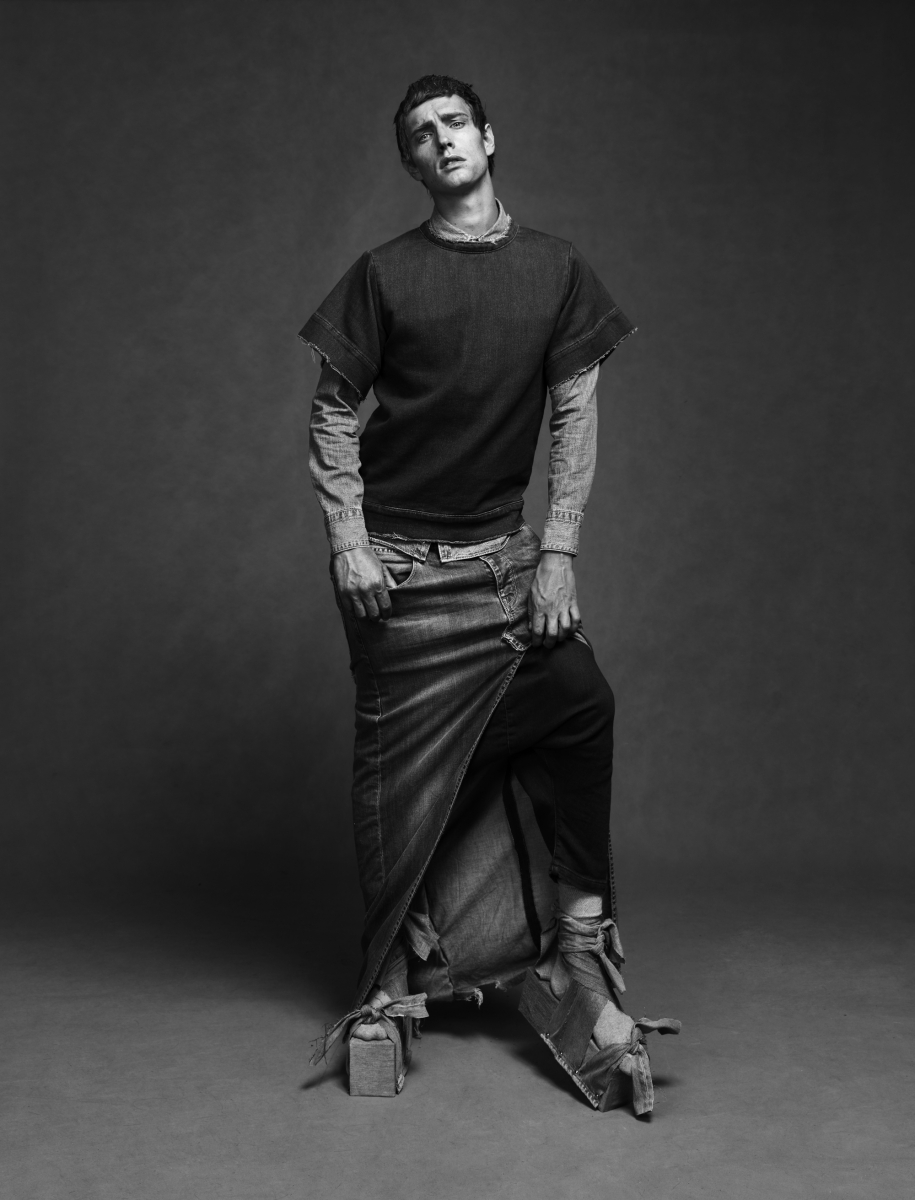 Manuscript editorial shot by Georges Antoni and creatively directed by Jolyon Mason