A couple of weeks ago news dropped that a new karaoke bar would be opening inside the Crown Entertainment Precinct, but what made us lean in an listen a little further was the fact that the whole place is 70s-inspired.
Juke's Karaoke Bar opens on Friday 21 June and will feature 10 private karaoke rooms all differing in size and colour scheme. Rooms are filled with plush velvet ottomans and couches, and there's a range of props and supporting instruments available in the prop box.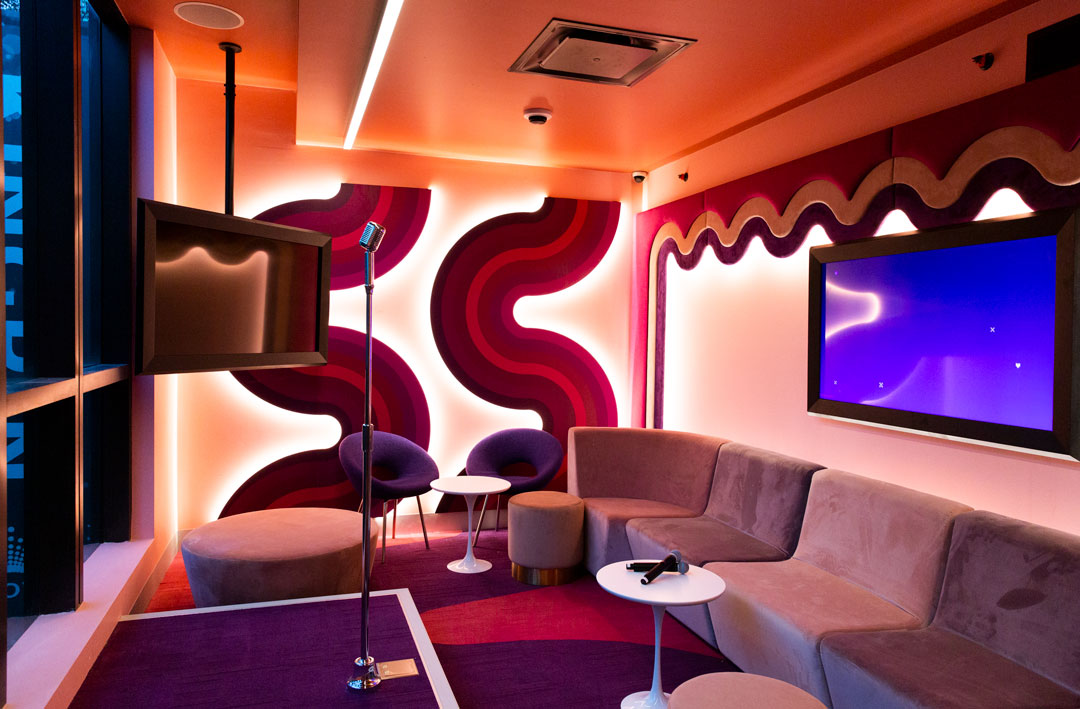 Surrounded by psychedelic colours you'll be able to tuck into an extensive drinks menu that features new takes on 70s classics. 'The Cure' is served in a mirror disco ball and is filled with orange crush cider, ginger beer, a mix of spiced and white rums, lemon juice, almond, and watermelon syrup. Or neck the Grass Hip Hopper which contains crème de cacao, coconut milk, coconut syrup, and a grasshopper garnish.
The food menu shines in gaudy 70s glory as you'd expect. Order the Chikohhh Yeah which will take you right back to the local fish and chip shop of your childhood, or go big and choose the Cheesy Does It fondue, gooey cheese served with baguette, kabana, broccoli, cauliflower, cornichons, and corn chips.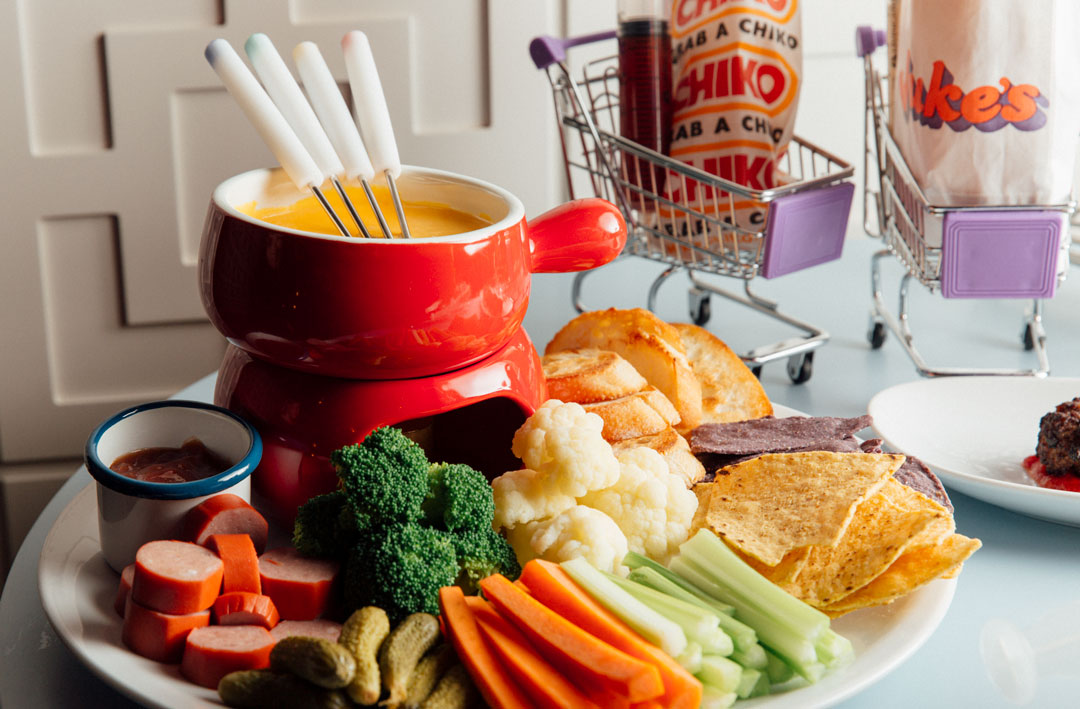 It would be a 70s-themed joint without a prawn cocktail, and that's where the Prawn Star comes in—coconut prawns, shaved lettuce, mary rose sauce, chilli, lemon, crushed avocado, and radish.
Juke's Karaoke Bar is from the crazy minds behind Holey Moley, B.Lucky & Sons, and Archie Brothers Cirque Electriq, so you know you're going to be in for a good time once you step inside.
"It's always a gamble, whether guests will resonate with what we're trying to do at a new venue, although I'm happy to say there haven't been any disasters to date," said Funlab CEO Michael Schreiber.
"What's the idea behind Juke's? We've dabbled in karaoke at some of our other venues, so we thought, why not open a dedicated venue?
I'm a 70's child so I was drawn back to this era when coming up with a theme, it's probably our most crack-pot idea to date."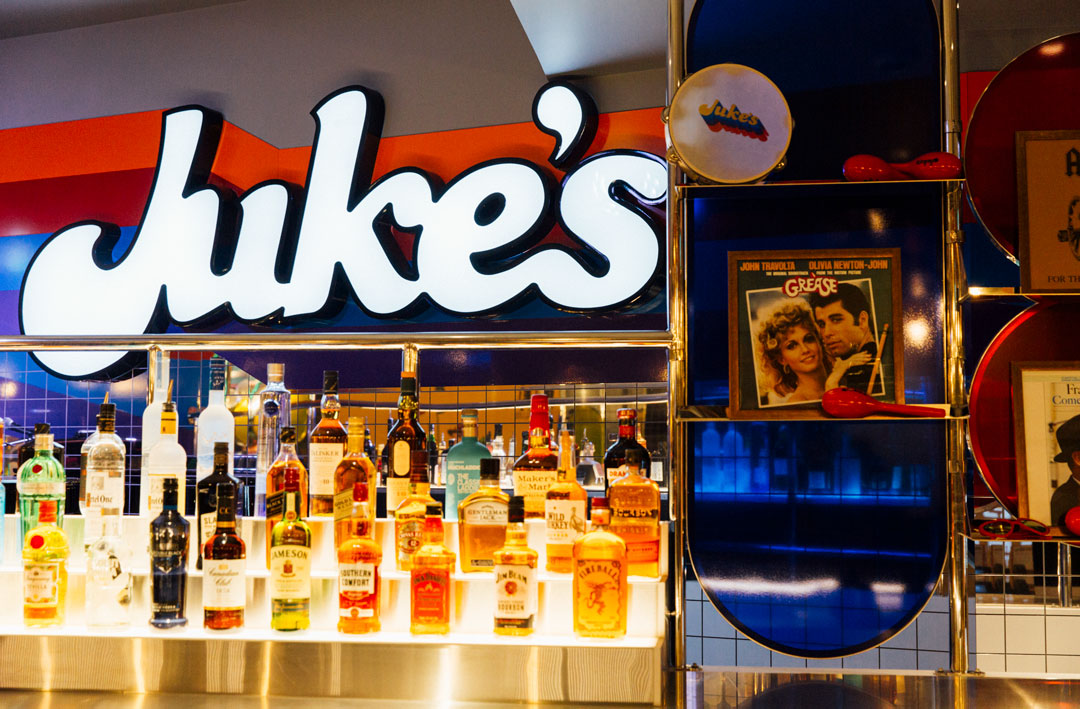 Bookings are open online for rooms accommodating 2 to 25 people. Book your spot here.
THE DETAILS
What: Juke's Karaoke Bar
When: Opening Friday 21 June
Where: Crown Entertainment Complex, 1/8 Whiteman Street, Southbank
For more info head to jukeskaraoke.com.au.
Keep up to date with all the latest openings around Melbourne on our Food & Drink section.
Image credit: Annika Kafcaloudis