When you woke up this morning you were probably thinking about all of the delicious things you can eat soon, I mean, that's what I was doing as per usual.
But little did we know that the teams at Kong, and 8bit have been having chats behind the scenes and have come up with a collab menu that will be ticking all of your boxes on August 30.
The dishes will be served up at 8bit on Swanston Street, where you'll find the 5 burgers to choose from including a pork burger with American cheese, apple slaw, and puffed pork crackle—or a nori dusted fried chicken burger with spring onion noodle salad, and ramen egg mayo.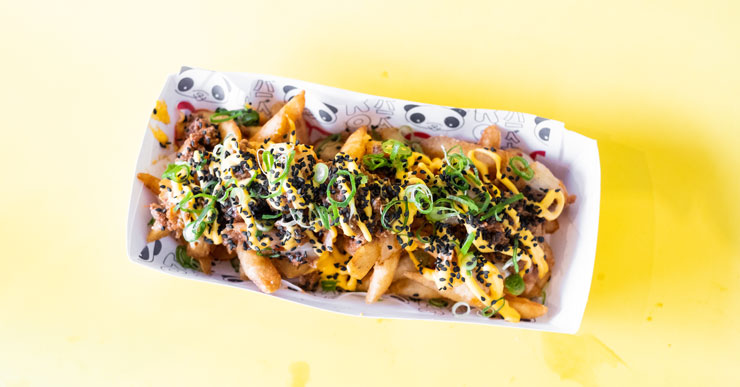 You can also tuck into beer battered fries loaded with cheese sauce, and kimchi con carne, and then grab a Kong spiked milkshake to finish it all off.
The best selling burger on the day will find its way onto the menu of both Kong, and 8bit for a full week. But, August 30 will be your only chance to check all of the new burgers out.
To kick it up a notch, if you pay with Liven from 3pm they'll throw in a free banana caramel ice cream sandwich.
The Details
What: Kong x 8bit collab
When: Thursday 30 August, 11am – 11pm
Where: 8bit, 231 Swanston Street, Melbourne
For more info, and to win some cash head here.
There's a retro gaming festival coming to Melbourne, read all about it here.
Image credit: supplied