Hands up who loves a good degustation? Now hands up who loves quenching their thirst with a good cocktail or two at one of Melbourne's best bars?
If you're anything like us, you'll have thrown both your hands in the air (and shaken them around like you just don't care) in response to both questions. You'll also be hella excited to hear about Meat for Alcotarians, one of the top events from the upcoming Good Food Month.

'Meat for Alcotarians', you say? Why yes, Urban Listers, why yes we did. Hosted by the fine folk at The Noble Experiment in Collingwood, Meat for Alcotarians is a five-course cocktail degustation, with lip-smacking food to match – swoon! Trust us, this is one Good Food Month event that's not to be missed.
So why are we so darn excited for Meat for Alcotarians? Well, we've had a sneak peek at the menu and we'll be honest, there was a lot of drooling involved.
The Noble Experiment's chef, Cameron Bell, has worked closely with owner, Daniel Lemura, and cocktail whiz, Linus Schaxmann, to create a menu that's as innovative as it is delicious, with some of the best cocktails in Melbourne to match. With a focus on the finest local and international produce, Meat for Alcotarians at The Noble Experiment will not just send your tastebuds into overdrive, but also showcase the latest global drink trends.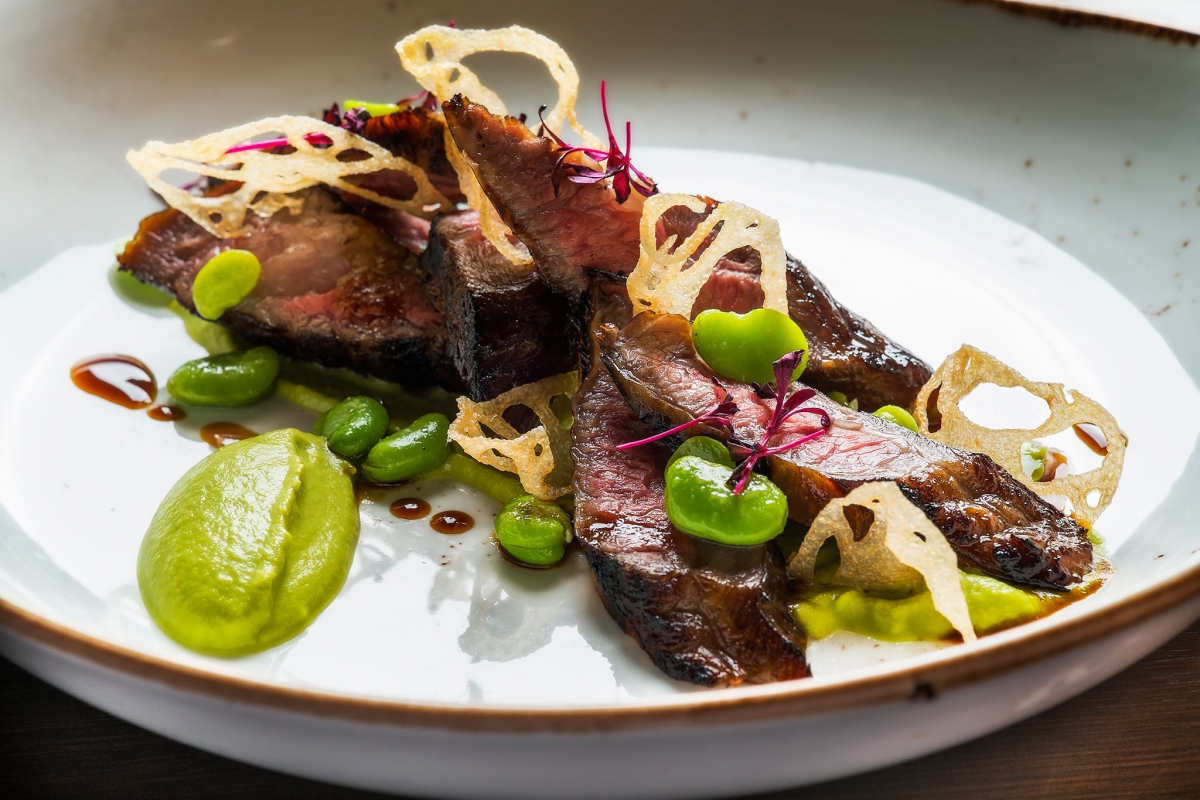 Food-wise, Meat for Alcotarians is also about playing with textures – think air, sand, foam and liquid nitrogen.
The night begins with sloe gin cured cobia served with gin pickles, Coffin Bay oysters and ice leaves before moving into meatier territory – literally. From lamb neck, aged tequila and yuzu, to pork cheek, rum, brown sugar and lime, the next few courses are a meat lover's dream.
It's the beef rib with whiskey, burnt onion, coffee and apple though, that'll have you singing The Noble Experiment's praises. A combination of butter-soft meat with a rich, smoky whiskey flavour, the beef rib is the perfect way to end the savoury part of the night.
And what about dessert, we hear you cry? The Noble Experiment have prepared quite the sweet treat – a Just Desserts barrel-aged cocktail paired with a so-good-it-hurts peanut butter ice-cream (and you know how much we love peanut butter!). After the flavour overdrive you'll have just experienced, the simplicity of the dessert is the perfect note to end Meat for Alcotarians.
So, Urban Listers, hands up who's drooling? Now hands up who's keen to secure a ticket to Meat for Alcotarians? If that's you, best you book now because tickets to Good Food Month's hottest foodie event are selling fast!
Meat For Alcotarians at The Noble Experiment
Wednesday 12th November and Wednesday 19th November
6:30pm - 10:00pm
Tickets $125 per person | Five-courses including matched cocktails
To book, call 03 9416 0058 or email info@thenobleexperiment.com.au

TUL Note: Today's List Love post is proudly sponsored by The Noble Experiment and endorsed by The Urban List. Our sponsored posts will never be a secret — the List Love seal will be stamped on any sponsored material you see on the site. Thank you for supporting the sponsors who make The Urban List possible.