Here at The Urban List, we're batty about a banquet, love a good degustation, and go cuckoo over an inspired chef's selection. So without further ado, we bring you Melbourne's best degustation dining, from the relatively cheap and cheerful, to the once in a blue moon experience. Go on, you degusting beasts.
BEST MELBOURNE DEGUSTATION DINING | Under $75
ILONA STALLER | BALACLAVA
Cicciolina's cheeky young sister Ilona Staller is a thing of beauty nestled on Balaclava's Carlisle Street, just opposite the station. They offer one of the best-priced and most scintillating feasting menus for only $60 per head. You may be offered autumnal mushroom risotto, slow braised lamb shoulder and a wicked bombe for dessert.
PIQUEOS | NORTH CARLTON
Fend off the cold with a fusion of Peruvian and Argentinian at North Carlton's Piqueos, where the chef's tasting menu is a bargain basement $65, showcasing the best the South American menu has to offer. Think pink snapper ceviche, Oyster's shot with tiger's milk and Peruvian spiced baby chicken. You can double down with matched wines for another $65 if you're feeling flush.
MOON UNDER WATER | FITZROY
If you're hankering to try out one of Andrew McConnell's celebrated venues but can't quite justify spending big on Cutler & Co, why not head to the classy white linen dining room ensconced out the back of the Builders Arms Hotel on Gertrude Street? Moon Under Water has a $75 chef's tasting menu, with added wine only another $55. The feast may include the likes of globe artichoke risotto, peppered venison and baked lemon ash meringue.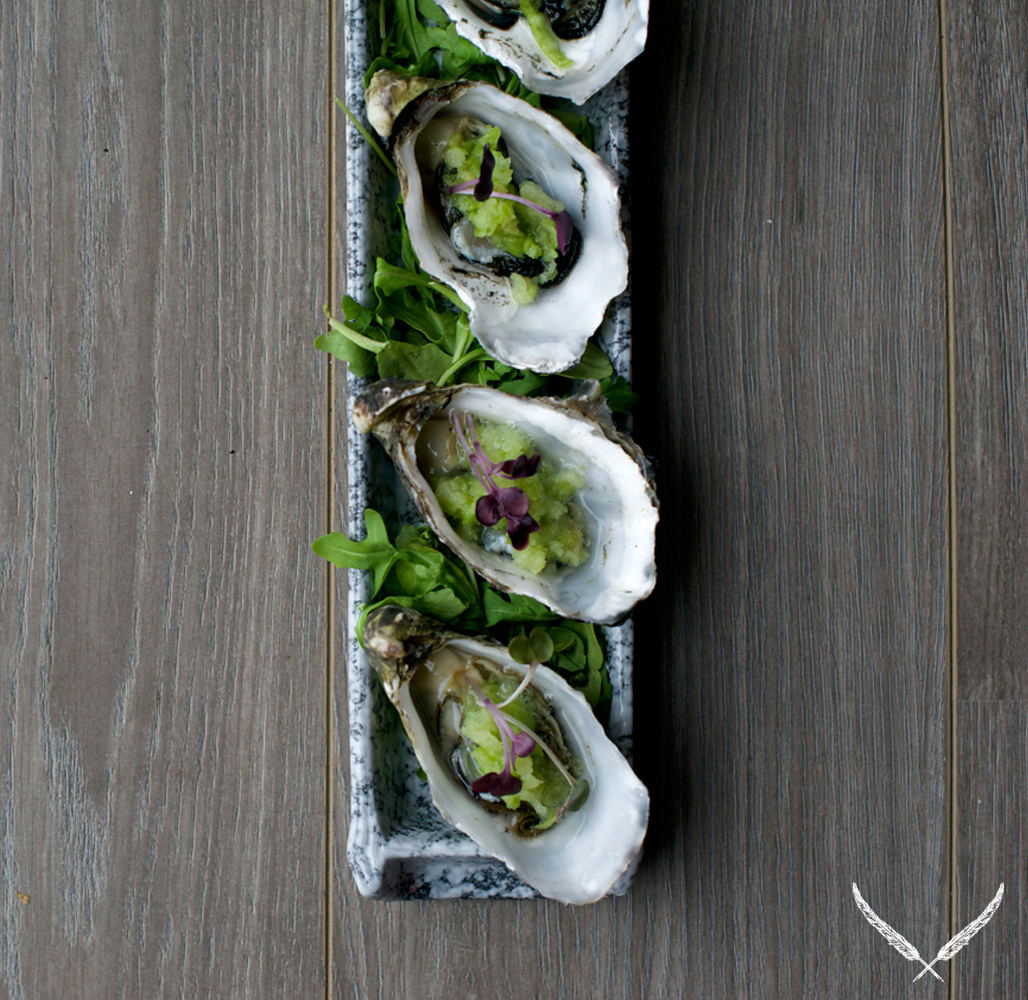 Shu Restaurant
SHU RESTAURANT | COLLINGWOOD
Collingwood's contemporary Sichuan palace Shu Restaurant doesn't even have an à la carte menu, so every night is degustation time, using only the freshest produce they can get their hands on, and generally organic too. They'll do all the magic for you, so you don't have to stress – all you need to choose is meat ($60 per person) or vegan ($45), and they'll create a fantastic menu of hot and cold wonders with around 9-12 dishes. In our books, Shu's a winner in Melbourne's degustation dining scene.
CUMULUS UP | MELBOURNE CBD
Try Cumulus Inc.'s latest addition with their gorgeously moody upstairs bar Cumulus Up offering a fab chef's selection for only $65 per person. You'll be treated to yummy courses like ricotta dumplings (so so good), steak tartare, raw kingfish or scotch egg and gravy. They make a mighty fine martini to taste, too.
SPICE TEMPLE | MELBOURNE CBD
You can go bigger, but we thoroughly recommend the golden banquet menu at Crown's Spice Temple, for $75. It's full of wonderful sounding concoctions like the bang bang chicken, fried squid with heaven facing chilli salt and cabbage salad, and the Hakka-style braised pork is moreish in the extreme.
GAZI | MELBOURNE CBD
George Calombaris' original The Press Club has undergone a dramatic transformation into the pink neon-hued and plant pot festooned ceiling of Gazi, presenting an eclectically contemporary dance around some of Melbourne's best Greek cuisine. They serve up a ten-dish sharing menu for $69 per person that includes the superb souvlakakia, small souvas including soft shell crab, beef and duck.
BEST MELBOURNE DEGUSTATION DINING | $75 - $150
THE PRESS CLUB | MELBOURNE CBD
Far from losing its position at the top of Melbourne's fine dining degustation crown, The Press Club isn't gone and and forgotten; it's just moved to slightly more cosy premises, so you can go fancy pants Greek if you prefer with five courses for $145. Think basil seed horiatiki, beef short rib with snail pastitsio and golden plate brulée. Or go all out with the eight-course offering, which tips you into the next price bracket at $190 per person. Worth it? You betcha!
BROOKS | MELBOURNE CBD
Where better to escape the winter blues than hunkering down in the gorgeous basement space at Brooks, below the historical Austral House on Collins Street? Frenchman owner/chef Nic Poelaert has worked with the likes of Michel and Sebastian Bras, Gordon Ramsay and Shannon Bennet, and his delectable seasonal tasting menu may feature Great Ocean duck, Sher wagyu beef or Dutch cream potato cooked in paper bark with mussels and smoked eel. It's $95 per head with a bolt-on foie gras course for an extra $35 (wine matching is additional).
MAHA | MELBOURNE CBD
Shane Delia's mission at Maha is to bamboozle your taste buds in the most extraordinary way, exploring his take on Middle Eastern cuisine. One of the best ways to get your head around what he's up to is to sit down to the six-course sample menu for $120, or $190 with wine. You could get alacati-cured salmon, Silver Ferns venison with sabah baharat and Jerusalem artichoke, or fattoush with caramelised garlic, tomato and cucumber.
Woodland House
WOODLAND HOUSE | PRAHRAN
The gorgeous mansion house restaurant formerly known as Jacques Reymond has had a bit of a shake-up, with the grand master retiring and his protégés Thomas Woods and Hayden McFarland taking over and relaunching it as Woodland House. The menu is as delicious as it is innovative, and there's a strong focus on locally sourced, seasonal and sustainably grown produce. Offering some of the finest degustation dining in Melbourne, Woodland House's five-course tasting menu ($115) might include the likes of rainbow trout dished up with cuttlefish and young radish, or Western Plains suckling pig with watercress and elderberry. If you wine match, that tips it into the next category at $190, and there's an optional $15 cheese course, too.
MORRIS JONES | PRAHRAN
Morris Jones chef Matthew Butcher has designed a fantastic menu that mixes up a little from the sea, a little from the garden, from the land and then touches down in sweet world. Highlights might include kingfish sashimi, Crystal Bay prawns, Otway crispy pork and some yum zucchini flowers. It comes in at $89 per head or $130 with matched wine.
ESTELLE | NORTHCOTE
Degustation dining at Northcote High Street's Estelle comes in all shape sand sizes. You can go six courses for $80, eight for $100 or, waistline be damned, ten for $120, with the option of a Manjimup black truffle dish for another $20 and wine-matching options. Each artful dish, like king salmon with nettles or pork jowl with apple and turnip, is a riot of colour and a flavour sensation, and we love the funky tiled walls, too.
CUTLER & CO | FITZROY
Gertrude Street's Cutler & Co, McConnell's flagship, is one of Melbourne's best restaurants, so it's not surprising they offer one of the best degustation menus in town too. Situated in the sleek surrounds of this former metal works, the six-dish wonder menu highlights rich flavour combinations like roasted veal cipollini onion and saltbush, baby snapper with smoked mussels and red claw yabby with pork jowl, radicchio and apple. It's pricey at $130 per person, with the same again for premium wine selections, or the classic selection at $90, but it will be a meal to remember.
BEST MELBOURNE DEGUSTATION DINING | $150 +
VUE DE MONDE | MELBOURNE CBD
No list of degustation dining in Melbourne would be complete without this next entry… If you're feeling on top of the world and your wallet is kinda heavy, head up to the 55th floor of Rialto to the jewel in Shannon Bennett's crown, Vue de Monde. Prepare thyself for foodie heaven, with the degustation delights including the likes of salt-cured wallaby, duck tongue with mountain pepper, and Blackmore wagyu with smoked bone marrow. There are more imaginative courses than your palate can handle and the options range from $200-$250, sans wine, of course.
FLOWER DRUM | MELBOURNE CBD
The king of Cantonese, Flower Drum is rightfully championed as one of Melbourne's finest. Their signature banquet is right up there at $190 per head, or $265 with matching wines, and a $25 wagyu upgrade, if you wanna go the whole hog. Or should that be holy cow? The baked crab shell is a classic and the spicy salt quail is finger licking good. The fillet, wagyu or not, comes Szechuan-style and there's Peking duck for good measure, washed down with Chinese tea and almond cookies, plus your choice of dessert.
ATTICA | RIPPONLEA
Attica, one of Melbourne's most outstanding restaurants, has a mind-blowingly good eight-course tasting menu at $190, or $305 with wine. It's worth it though! But if you want to jump back down into the under $150 category, one of the most exciting opportunities is the Tuesday night experimental evening where head chef Ben Shewry and his team try out some cool new ideas. It's a five-course laboratory of degustation delight for the slightly more cost-effective price tag of $125 per head. Who knows what you might encounter, but with these guys, you should rest easy and go with the flow.
Anything we've missed? Where's your favourite spot in Melbourne for degustation dining or tasting menus?
Image Credit: Piqueos, Tash Sorensen (The Urban List), Ryan Noreiks (The Urban List), Estelle