There's a fair chance you won't be spending Mother's Day with the old lady this year, but don't for a second think you're getting off scot-free without showing her some love. If you're struggling for ideas past that Zoom call with the family, take a look at the below and get mum sorted.
Chin Chin Banquet
Chin Chin's low effort, high reward banquet has everything from the feed, the cocktails, the place settings to the music sorted, so all you really have to do is pre-order to show mum how much you love her.
The Mother's Day Feed Me pack comes with a meal of choice, a Peach & Yuzu Collins cocktail, Chin Chin place settings and a link to a curated playlist to recreate the experience for her. Preorder here at $88 per head.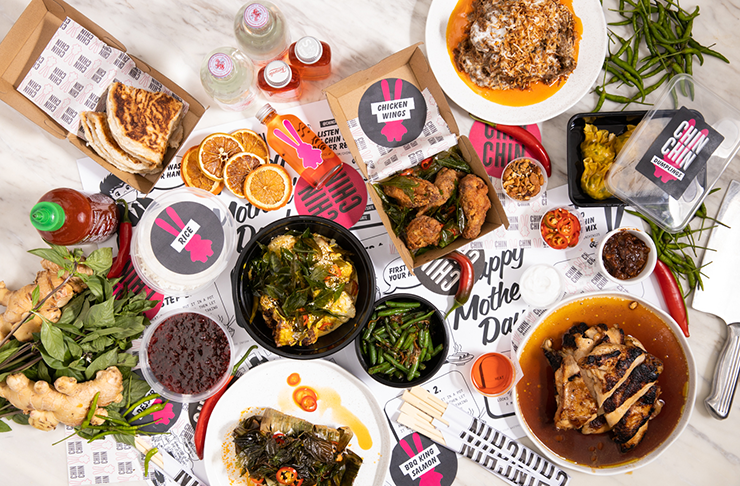 Breakfast In Bed From Maker & Monger
Send mum an extra cheesy thanks for all she's done with Maker & Monger's breakfast (or brunch) in bed pack. At $75, she gets one of M&M's famous toasties, two fresh bagels paired with whipped Italian mascarpone, fresh honeycomb, fig & aniseed jam, Karen Martini's baked ricotta with grapes, some olives along with a serve of fruit toast and a handful of just-picked oranges.
If you think Mum, or whoever's making brekky in bed won't know what to do with all of the above, no sweat, there are instructions on how to create the ultimate meal, and it all comes in an M&M tote bag.
OnlyT Pot-Making Kit
You could get mum a big block of clay, tie a bow around it and see what she makes of it, or, you could put some thought into Mother's Day and send her an OnlyT pot-making kit.
Here, mum will score herself everything she needs to get started. The pack includes a simple set of instructions and all the materials needed to create a stunning set of pots, pencil or candle holder. Keep her entertained for a little while with a 3 pack, or for a long while with a 6 pack—use the code URBANLIST at the checkout and you'll score yourself free shipping.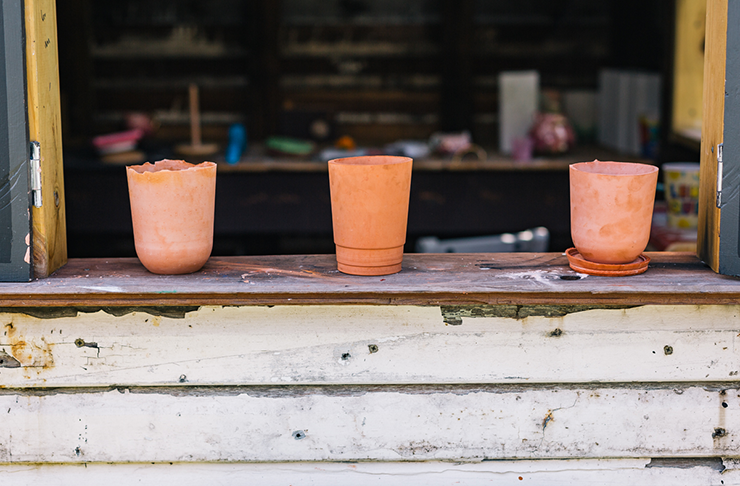 Pentolina's Four-Course Pasta Feast
Melbourne's darling pasta bar, Pentolina, is doing a four-course feast for mum at a modest $39 per head. There's considered selection of dishes available that can be tailored to her taste, but you can't really go past the wild barramundi served in a fish brodetto, unless she's a vegetarian, which is where the eggplant parmigiana comes in—easily one of the best in Melbourne.
Wine from the Pentolina cellar is available as an add-on, and the team will help pair a bottle depending on the chosen dishes. Pre-order by 5pm on Thursday 7 May here, via eat@pentolina.com.au or on 03 9606 0642.
High Tea From Crown Conservatory
It's a Mother's Day favourite, and we'd love to take our mums to the stunning Crown Conservatory at least as much as you'd like to take yours. While dining in isn't possible right now, you can recreate the experience with a high tea package to.
Think buttery scones, decadent chocolates and premium teas for even the most bourgie matriarchs out there. If savoury is her jam, there's also a selection of finger sandwiches, sausage rolls, pithiviers and cheeses available. Order over the phone on 03 9292 5777 and pick up at the Crown Valet Desk over the entire weekend.
Bar Carolina Mother's Day Menu
Bar Carolina has put together an all-star line-up from their menu to make mum feel special this weekend. The headliner is braised beef osso bucco, there's support from homemade cannelloni, roast potatoes with garlic & rosemary and a bottle of prosecco from their wine selection to top it off. They're also offering a bouquet as an add-on just in case you're hoping to tick everything off in one go.
Place your orders at info@barcarolina.com.au by midday this Wednesday, and pick up from Bar Carolina on Saturday.
Frank Green Personalised Cups
Eco-friendly legends Frank Green has teamed up with artist and calligrapher Kyashi Orasato for a limited run of mum-centric cups. There's several to select from, each with a title such as "Mum", "Mama", "Queen" or "Supermum" delicately lettered by Orasato.
Check 'em out here and get your orders in asap for the weekend.
Goldeluck's Donut Bouquet
Pushed the whole flowers caper over Christmas, her birthday and last Mother's Day? We've all been there. Mix it up and appease the sweet tooth in mum with a doughnut bouquet from Goldeluck's. Go all out—because let's be honest, she deserves it—with a personalised message, some Nutella add-ons and mini bottles of her favourite liqueurs.
Order here for next day delivery.
Cooking Class With Manu
Everyone's favourite French chef that we've claimed as our own, Manu Feildel, is hosting a live online cooking class in support of breast cancer research. To join the class with mum, all you need to do is donate an amount of your choice to Breast Cancer Trials and they'll sort you out with the finer details before class kicks off at 2pm Saturday 16 May.
A Meal From Harper & Blohm
Specialty cheese store Harper & Blohm's doors may be closed, but you can still order online. Right now, the in-house chef is making some incredible dishes to go with pickings from their cheese ranges along with select local produce. Their truffle mac n cheese is a no brainer, as is their homemade meatballs, but you can take a look at everything available to mum here.
A Feast From Mister Bianco
Melbourne's masters of Sicilian cuisine, Mister Bianco, is offering up a Mother's Day hamper to end all Mother's Day hampers. There are four courses which include everything from olives, savoury caponata cannoli to organic slow-cooked chicken, but all you really need to know is that it includes oysters—which seem to be a rarity in today's climate.
Order now for delivery this weekend.
Flox Botanical
DIY flower arrangement kits may sound like you're making mum do all the hard work, but given the going's on in the world right now, Flox Botanical make for the ultimate time-passer. Their arrangements and vessels are stunning, too. Order here for your mum's big day.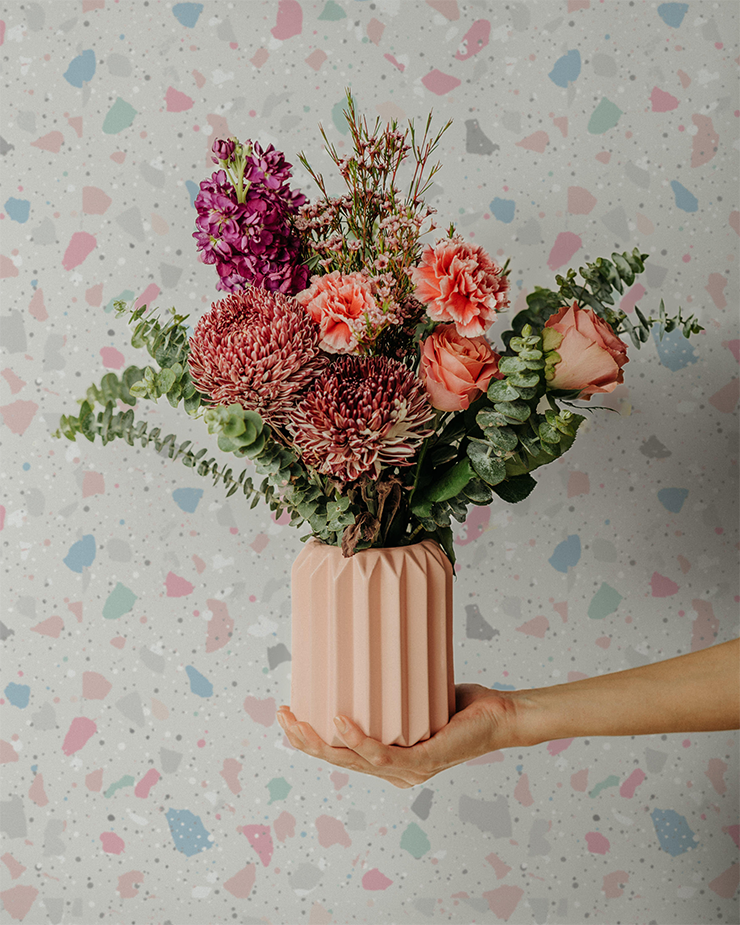 Positive Parcels
Sometimes, you need to forget about all the bells and whistles and just treat mum to some pretty flowers. Positive Parcels by Tori Allen Events has nailed the art of the posy, so head on over and place your orders before Friday on one of several limited edition arrangements from these certified flower-pros.
Mother's Day With Tipico
In what has become a star of the south for Italian cuisine, you can now take Tipico home with you for Mother's Day. Select single dishes from the famed menu, or let team Tipico put in the leg work with a hamper primed for mum on the big day.

Do mum, and yourself if you happen to be dining with her, a favour and order the burrata with roasted Roma tomatoes and basil pesto. Get in by Friday for weekend delivery here.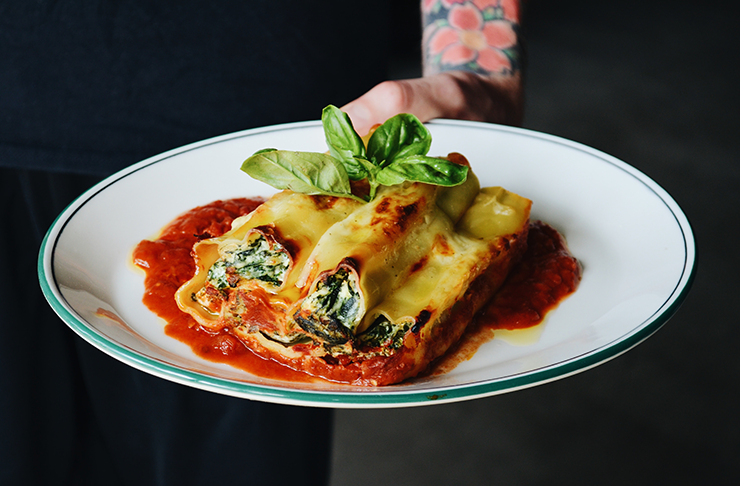 Everleigh Bottling Co Cocktail set
The Eveleigh Bottling Co has just released a cocktail pack for mum, titled Together In Spirits (bravo). Here, you can select from several classic cocktails that are bottled up and ready for serving on Saturday. The package also comes with signature glassware that'll bring a touch of the real world back into mum's life.
Not done treating mum? Check out more gift ideas here.
Image credits: supplied.​