Unless you're rusted onto your usual work out routine or gym, you're generally continually looking around for the next best thing in fitness.
And NOAH Rooftop Training is literally taking fitness up a couple of levels.
Run by Alice Whitfield, the pilates-inspired classes at Noah are about being more than a fitness class. " I wanted NOAH to feel as though you were visiting a friend. NOAH is as much about getting your muscles burning as it is about being together as a community and making a friend or two," said Whitfield. "At the end of every session, we offer batch brew to all of our members so they can sit, chill and chat overlooking the beautiful Melbourne city skyline before starting their busy day."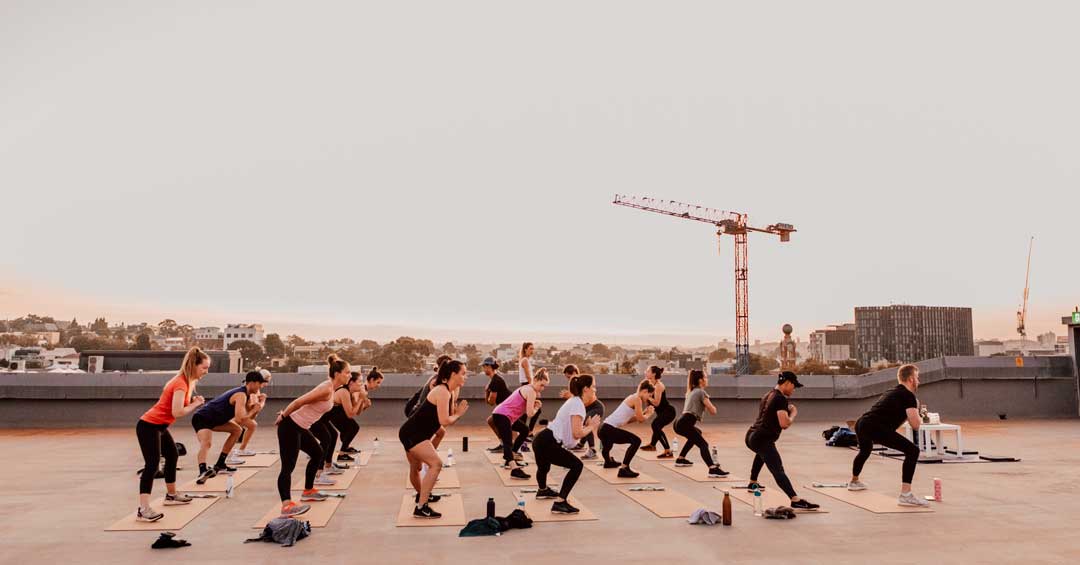 The views from the Richmond rooftop that NOAH occupies has spectacular views of the city, and offers the perfect view of a pristine Melbourne sunset.
"I was looking for a space that was a little different to the typical boutique studios around Melbourne, and loved the idea of exercising outdoors in an inspiring location. I met with the owner of the incredible AKM building, who also owns Inspire9 co-working space on level 1, and now here we are!"
So, what can you expect from this epic rooftop training sesh? It's a slow, pilates-inspired class using bodyweight as resistance. Sometimes throwing in a resistance band to tone up the glutes. "Everything is at your own pace, and is as hard as you make it! Very beginner friendly—I've created a space that is comfortable for the gym newbie, and you can take a break whenever you like. Or, if you're a pro and want to really feel the burn, I've well and truly got you covered."
You can book a spot at NOAH Rooftop Training via the MINDBODY app, and right now you can bring a friend along to your training session for free.
The Details
What: NOAH Rooftop Training
Where: Level 4 (rooftop), 41-43 Stewart St, ​​Richmond
For more information, head to noahtraining.com.
Looking for something to do this weekend? Check out our Things To Do section for inspiration.
Image credit: supplied