Not ones to do things by halves, the team at QV Melbourne have gone all out this spring with the launch of the QV Hideaway, a luxe forest retreat waiting to be discovered in the CBD.
Located at QV Square from today until 21st September, the QV Hideaway will be full of activity over the coming weeks with fashion shows, cocktail masterclasses, free makeup and hair consultations, plus so much more, all set in the beautifully bespoke surrounds.
Speaking of which, entering the QV Hideaway is like stepping into an enchanted forest with the space featuring masses of tulips, giant bird's nests, statuesque trees, and other nature inspired touches. Amongst all the city craziness, the QV Hideaway will be the perfect place to stop, relax and be entertained this September.
Not sure where to start at the QV Hideaway? We've got all the deets on the city's must-try fashion hub...read on, dear Urban Listers, for your guide to the QV Hideaway.
MELBOURNE SPRING FASHION WEEK OPENING NIGHT SHOP-HOP
The QV Hideaway kicks off with an almighty bang with the MSFW Opening Night Shop-Hop. What's a shop-hop you ask? Think a host of exclusive shopping offers from QV's many retailers plus delish cocktails, pumpin' live music and our favourite....A DESSERT BUFFET!!! Sounds like the perfect Friday night to us!
29th August | 5:00pm – 10:00pm
Free event | To check out the exclusive offers, click here
FURNITURE IS FASHION HOSTED BY MARIE CLAIRE
If interior design is more your thing, then the Furniture is Fashion event is right up your alley. Hosted by Jackie Frank, publisher and editor of Marie Claire magazine, Furniture is Fashion will showcase the latest trends in furniture and homewares, leaving you inspired for the season ahead. Jackie will also judge the Whitehouse @ Domayne competition, while guests are treated to nails and makeup touch-ups plus canape?s from chef Paul Jurd.
29th August | 6:00pm – 9:30pm
Domayne & Harvey Norman QV Melbourne
Free event however RSVPs are essential, please click here to reserve your place
QV HIDEAWAY CAFE
Milky Joe's, the kings of coffee at QV, are setting up a pop-up cafe? at the QV Hideaway that's perfect when you need to re-fuel post-shopping. Located underneath the forest canopy, Milky Joe's will have a variety of pastries and sweet treats on offer, alongside their excellent coffee of course, so make sure you stop by.
30th August – 21st September | 12:00pm – 5:00pm daily
FREE EXPRESS EYEBROW SHAPING
Urban Listers, you all know how OBSESSED we are with achieving the perfect eyebrow arch so when we heard that QV's Goddess of Nails & Beauty are set to host free, yes FREE, express brow shaping we were pretty darn excited. Walk in with your Hairy McLairy eyebrows (or should we say eyebrow?!) and walk out with brilliant brows. Get in early though because spaces are limited!
1st, 8th and 15th September | 11:00am – 12:00pm
Free event | First come, first served
FREE HAIR STYLING CONSULTATIONS
The free pamper sessions keep coming at the QV Hideaway with a series of hair styling consultations. Hosted by the follicle wizards at QV Hair, you'll be taken through the latest in spring hair trends and shown a variety of super simple 'dos that are perfect for the upcoming Spring Racing Carnival.
2nd, 9th and 16th September | 12:00pm – 2:00pm
Free event | First come, first served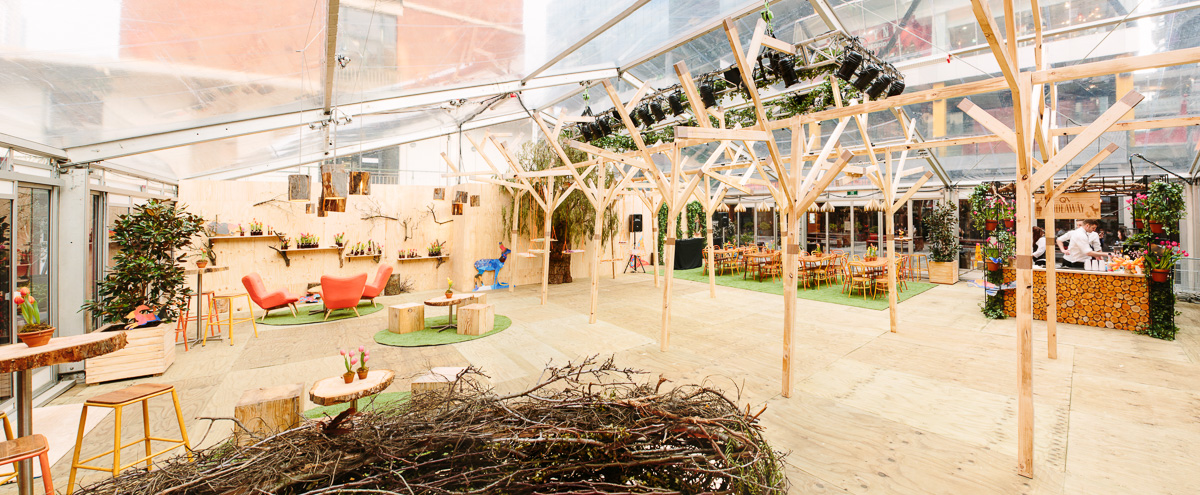 FLOWER TEMPLE STRING GARDEN WORKSHOPS
A highlight of the QV Hideaway program, Flower Temple's String Garden Workshops will show you how easy it is to make your very own hanging plant. These classes are always incredibly popular so make sure you book now to avoid disappointment!
3rd, 10th and 17th September | 6:30pm
Tickets $55 per person | Click here to book
M DREAMS VIP EVENT
Shoe addicts, this one's for you! With bubbles flowing and sweet treats aplenty, the M Dreams VIP Event will showcase the brand new Melissa Shoes High Summer 2015 collection. Don't be surprised if you walk out with a few new pairs of summer sandals...Melissa Shoes are seriously addictive!
4th September | 6:00pm | Free event
Free event however RSVPs are essential, please email to confirm your place
FREE MAKEUP CONSULTATIONS
Whether you need a quick lunchtime touch-up, or just want to find out the latest and greatest in the world of makeup, a pit stop at the QV Hideaway for a free makeup consultation is a must! Shiseido, masters of makeup we'll have you know, are hosting three separate sessions and will bring you up to speed with the must-have beauty trends for the season ahead.
4th, 11th and 18th September | 12:00pm – 2:00pm
Free event | First come, first served
MELBOURNE SPRING FASHION WEEK CURATED RUNWAY
Ladies and gents, if there's one event to catch at the QV Hideaway it's the Curated Runway, hands down. A true feast for the senses, the Curated Runway will feature a one-of-a-kind runway performance, a fashion show highlighting the hottest Spring/Summer styles from QV's retailers (think Incu, Vanishing Elephant, Obus and more), plus droolworthy eats and treats throughout the night. Tickets are selling fast so if you want to be a part of Melbourne Spring Fashion Week's coolest event then you better get booking!
5th September | 6:30pm – 8:00pm
Tickets $50 per person | Click here to book
COCKTAIL MASTERCLASSES WITH BARMAZTER
If there's one thing better than drinking cocktails, it's drinking cocktails prepared by a world champion bartender...am I right or am I right?! Hosted by Barmazter's Clinton Weir, two time Australian National Flair Bartending Champion and five time South African National Cocktail & Flair Champion, you'll not only learn pro tips and tricks at the cocktail masterclasses, you'll also get to sip on your handiwork plus be treated to a vibrant stage show. Book now to secure your spot!
12th and 19th September | 6:30pm
Tickets $100 per person | Click here to book
QV Hideaway | 29th August - 21st September
QV Square, Corner Swanston and Lonsdale Street in Melbourne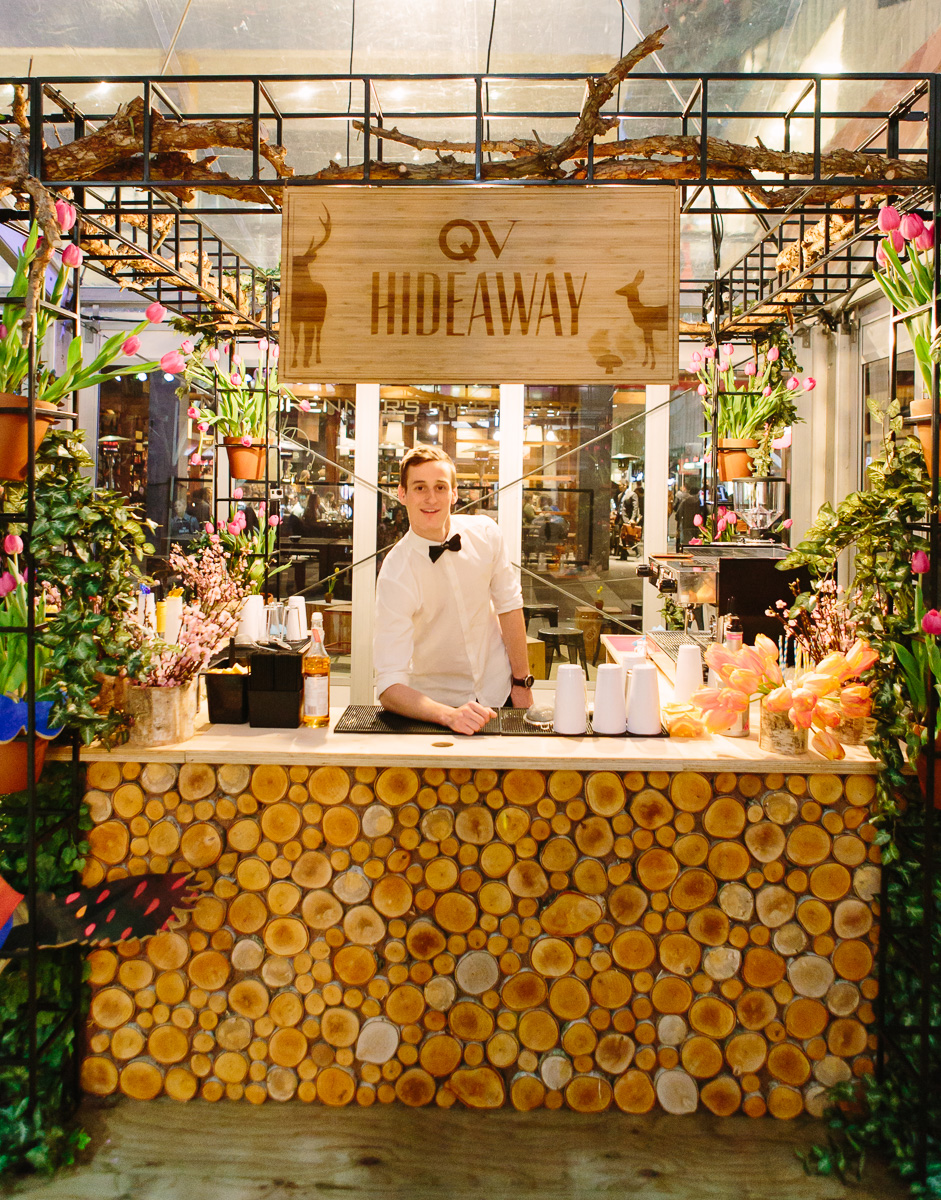 TUL Note: Today's List Love post is proudly sponsored by QV Melbourne and endorsed by The Urban List. Our sponsored posts will never be a secret. Thank you for supporting the sponsors who make The Urban List possible.
Image Credit: IMAGEPLAY