Along with almost everything this year, Rone's latest exhibition, Rone In Geelong, has been postponed indefinitely. While it's unlikely we'll be seeing the Melbourne-based artist's evocative, large scale masterpieces in the flesh for the next while, you can get your hands on his just-released self-titled book.
Rone serves as a look inside the artist's career in its entirety, exploring his earlier stencil and screen-printing works before offering an insight into his more recent paintings and installations found on the facades of storefronts, silos and within museums locally and abroad.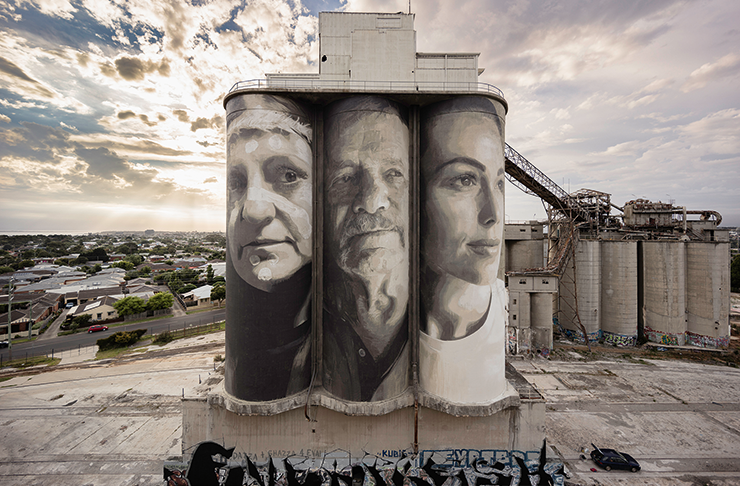 Those who were fortunate enough to see Empire, Rone's ambitious installation set within the disused Burnham Beeches mansion, will be able to revisit the stunning art deco relic and the works within through behind-the-scenes documentation of the exhibition.
The themes of beauty and ruin, materiality and loss are prevalent throughout Rone's output, that are unpacked further via several essays bookending the publication which dive deep into the ephemeral installations, alongside the evolution of his career which spans over two decades.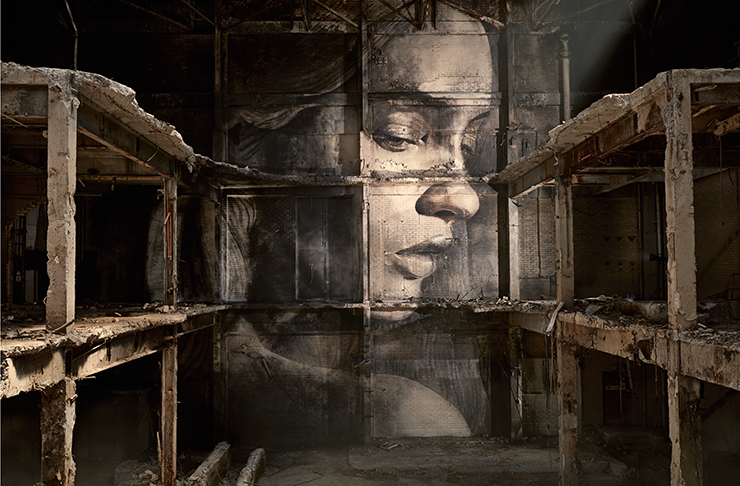 While you wait for your copy of Rone to arrive, which you can order directly from the Thames & Hudson, it's worth heading over to the artist's website where you can view several videos and micro-documentaries of the artist's past exhibitions.
Fancy yourself a culture vulture? Check out the digital program for the Aboriginal Art Fair here.
Image credit: Rone, Tom Franks