With Melburnian's unable to take a seat and enjoy delicious burgers in a restaurant right now, Royal Stacks has turned the clock back in their Collins Street spot by turning part of it into a Blockbuster.
While you wait to order you will snake your way through the retro video store where you can pick up and buy any of the titles on the shelf. There's also a candy bar set up with lollies, and a video store staple, Fantales.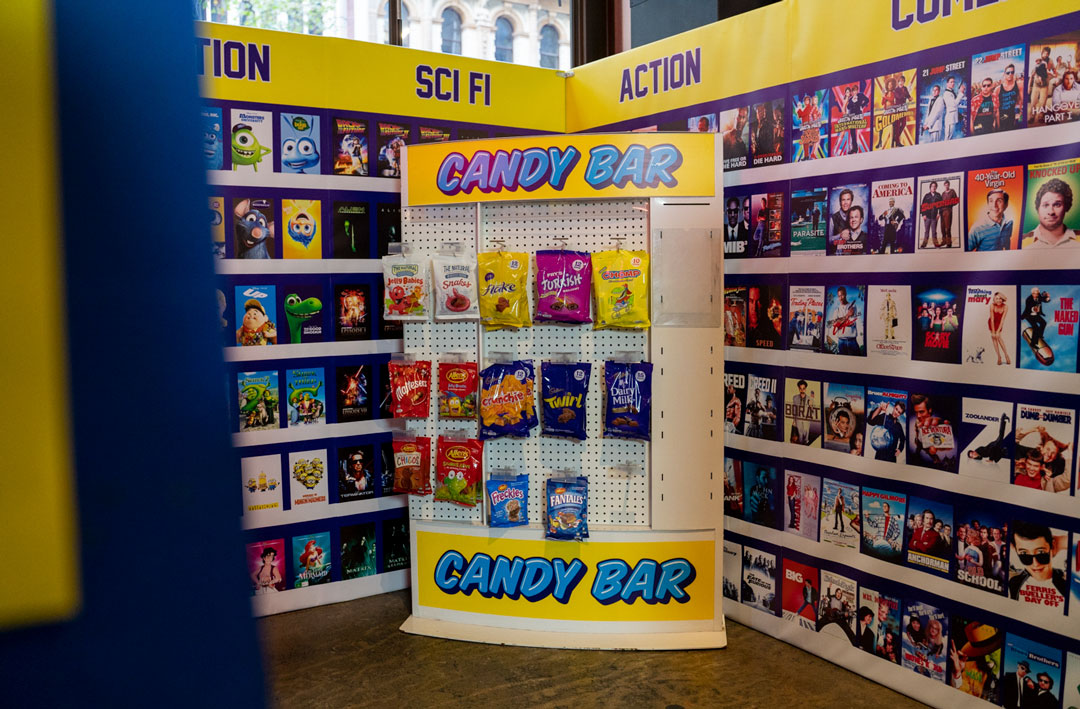 "The Blockbuster set up is to recreate that old school Friday night takeaway feeling, walk through the aisles and think about what you're watching that night while you wait for your takeaway. There was something different and more tangible about selecting your movie and holding it physically as opposed to streaming.
It also creates some dialogue between the customers/cashiers about movies and times gone by. We also thought about what would the genres be now? One we added was The Rewatchables. A movie that you could easily rewatch and not get over it. Inspired by the Rewatchables podcast." said Dani of Royal Stacks.
DVDs are available for purchase, costing $10 each. With all proceeds going to Royal Stacks temporary visa holders. The DVDs have been donated by friends, families, and customers with more than 2,000 DVDs donated so far.
The Blockbuster was created by Paul Hickey of Hickey Ink Signs & Graphics who donated his time for the project.
Hungry? Here's the best fried chicken you can get take away or delivery in Melbourne right now.
Image credit: supplied