Blue, green and yellow candy striped umbrellas line the front of St Martin's, the latest brilliant addition to Brighton. A distinctly Bayside cafe, St Martin's take their cue from the famous Brighton bathing boxes. It's a subtle theme that's picked up playfully inside this bustling spot just along the road from Gardenvale station.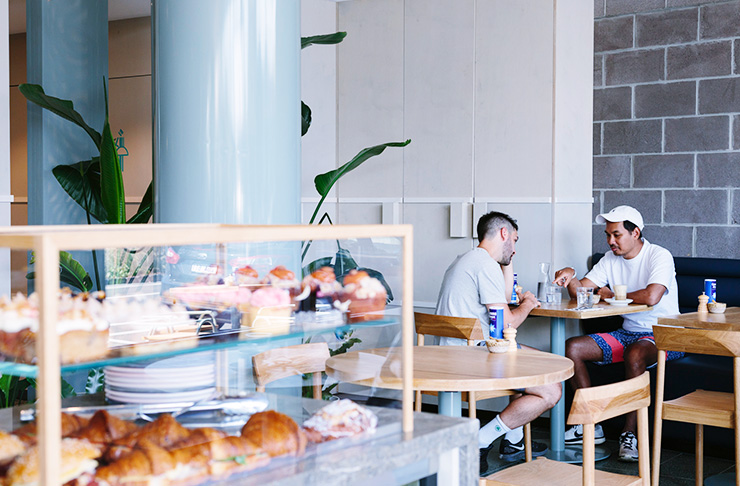 Curved pale wooden-panelled walls, a flecked sea green tiled floor and matching twin columns either side of the cake-laden service station greets you upon entry. The third endeavour from the team that transformed Bentleigh East's Centre Road strip when they went in with Little Tommy Tucker and the hero's behind Elsternwick's Glovers Station, the St Martin's name is announced in a bold new font designed specially by Work Art Life Studios. Pendant lights punctuate the tuck-pointed concrete block wall at the rear and hardwood tables and chairs dot the floor.
St Martin's nimble seasonal menu marries simple flavours with smart restaurant techniques.Stock standard beans-on-toast gets a dramatic upgrade, with a roast tomato, chilli and fennel broth poured over corn puree-doused butter beans from a glass beaker. Poached eggs float in a fluffy cloud of mozzarella froth.
For a big belly busting breakfast, a braised beef rib teases off the bone to drift into a lick of chilli caramel. It's served with creamy celeriac remoulade and two deliciously runny fried eggs.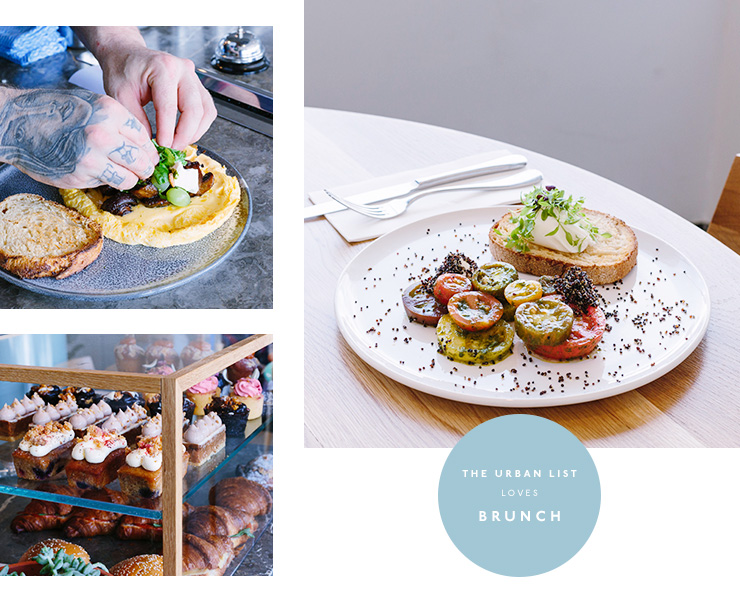 Poached ocean trout is served with a silky smooth avocado puree, poached egg and a buckwheat salad with quinoa, broccoli, kale and goji berries that induces instant feel-good factor. Gluten-free yoghurt pana cotta muesli with vanilla and seasonal berries is dreamily creamy.
Gliding into lunch, crispy-skinned barramundi is brushed with lemon butter and comes with a summer green salad accompanied by a punch of pickled zucchini
A glowing light box displays both the OK and a fist-bump emoji on the street-facing side, and a cute yarn facing into the cafe that starts with, "Treat yourself, catch up on the goss, forget about that to-do-list, maybe dream up what's next…"
While you're pondering your next move, warm up foggy brain matter with a hit of caffeine from Richmond outfit Clark St Roasters. The Mastermind Blend is on regular duty, with a revolving single origin option. If it takes a few doses to get you fired up, the bottomless batch brew, at a measly $4, is your best bet. Grab a window perch with great big bi-folds hauled back on hot summer days, which are ideal to catch the sea breeze drifting in off the ocean.


Keep on top of all the latest news and openings right here.
Image credit: Teagan Glenane