If you were of drinking age around 2012, you would remember St Kilda Road's Belgian Beer Garden; it was one of the haunts that shaped what outdoor bars look like in Melbourne today. A lot has changed since, with the ante being upped year on year, venue on venue. And now, just in time for summer, a sprawling oasis by the name of The Commons takes its place, setting a new standard for alfresco drinking and dining.
The summer sanctuary is comprised of four distinct sections, The Beer Garden, The Kitchen Garden, The Garden Café and The Conservatory, each designed with COVID-safety in mind, but without compromising on charm or aesthetic—The Commons call it 'COVID chic'.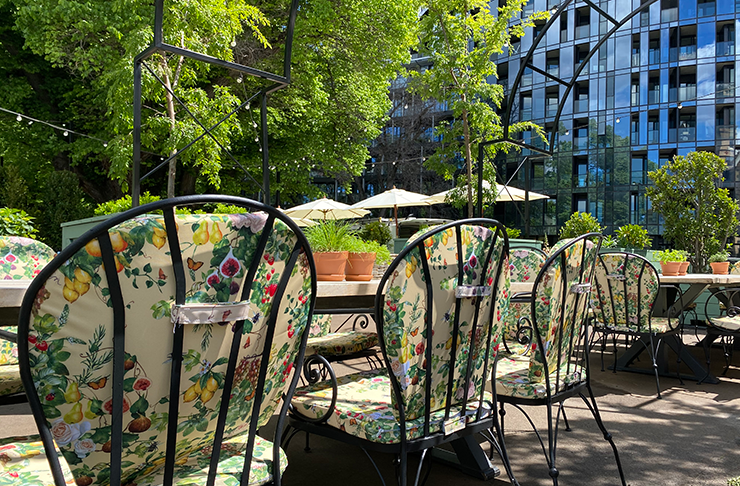 First up is The Beer Garden, which while it looks nothing like its predecessor, the space shares a familiarity being tucked between St Kilda Roads' towering business district. Here, you'll find a dedicated bar with rotating boutique beers and a paired menu featuring essentials such as buttermilk fried chicken and a ham and cheese toastie that'll satiate that appetite come your third or fourth brew.
For something more sophisticated, find yourself a spot in The Kitchen Garden; there's plenty of space—and large, ornate tables—for your post-lockdown catch-up. For those needing more convincing, mosey across to the rosé-tinted Garden Café and double down on the theme with a rosé in the glasshouse.
Anyone on the move in the area can drop by The Conservatory for mid-morning fare like toasties or breakfast salad. There will, of course, be coffee which comes courtesy of sustainable roasters, Small Batch.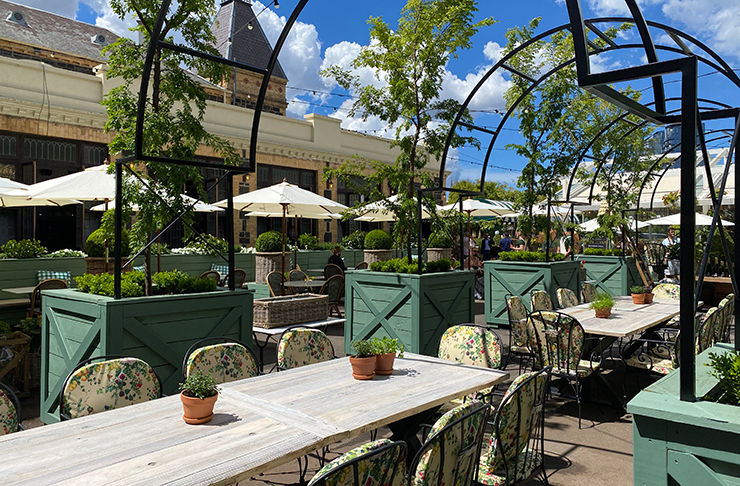 As with any decent outdoor venue, The Commons has considered your furry friend. Fido is free to lax out on the pooch-friendly day bed while he makes his selection from the doggy menu.
Walk-ins are accepted but bookings are recommended, especially so coming into Cup Weekend. Lock in your seats here.
Check out other venues reopening in and around Melbourne here.
Image credit: Supplied