Melbourne's great and all, but every now and then it's important to get some of that fresh, Victorian country air. And the air doesn't get much fresher than Victoria's High Country, which is basically the broad taxonomy given to King Valley, Hotham, Buller, Falls Creek and anywhere people use the word 'chalet'. The high bits. You know what we're talking about...
No matter how long or short your trip is, here's our picks for accommodation, food, drink and things to do to in Victoria's High Country. Start your engines.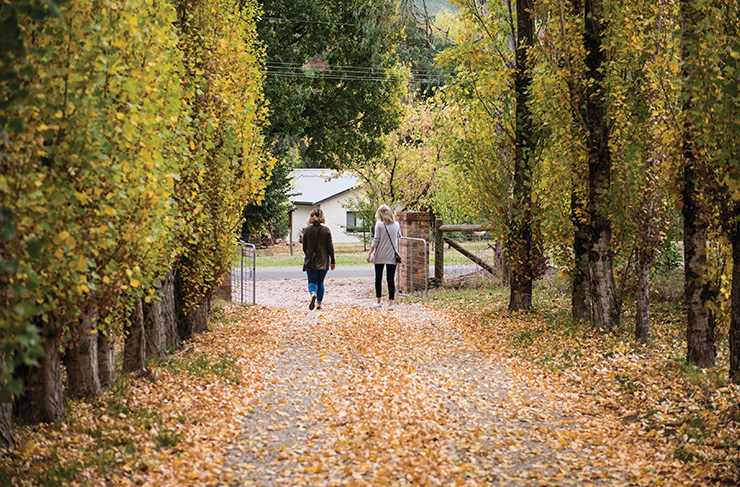 Stay
The Kiln Houses
If you're looking for something unique (and don't mind spending a bit more), The Kiln Houses might be for you. Choose between three spectacular architectural houses, tucked at the base of Mount Buffalo, near Porepunkah. Originally built as kilns for an old tobacco farm, each house has been redesigned by Sally Draper, built by Craig Martin and decorated by Russell Grainger. Huge glass windows overlook some clichéd rolling vineyards and a cattle farm, naturally.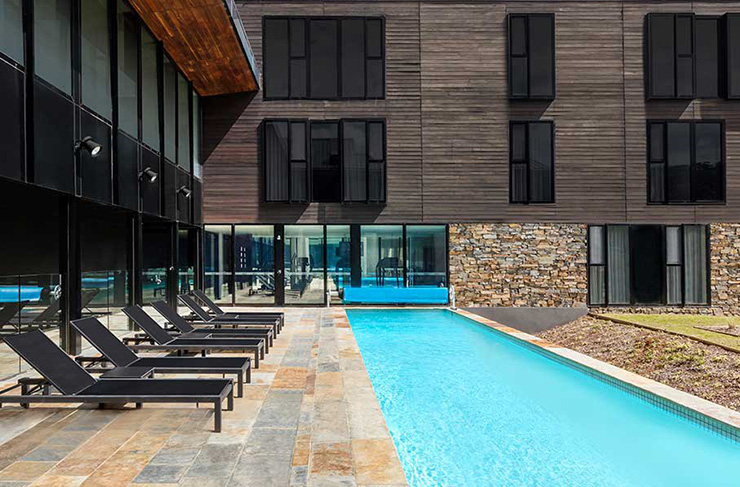 Vibe Hotel Marysville
If you're the type of traveller that likes to get out and explore on vacay, Vibe Hotel Marysville is the perfect home base. Located in the foothills beneath Lake Mountain Alpine Resort, Vibe Hotel is great for seasonal skiers, snowboarders or if you're uncoordinated like us, tobogganers. The complex takes up most of the main street, so you can't miss it. Alternatively, wander through the nearby walking tracks or chase after some of Victoria's prettiest waterfalls (TLC eat your heart out).
1860 Luxury Accommodation
Ditch your phones and treat bae to a romantic weekend away in a historical timber cabin in Beechworth. Situated on a half-acre of parklands, 1860 is completely self-contained, so it's totally acceptable to not get out of your robe all weekend. There's complimentary WIFI (not that you'll need it), a decent kitchen and a bath big enough for two, so no awkward limbs here. Prices start at about $285 per night per couple for a weekday visit and go up to $315 per night over weekends. Totally worth it.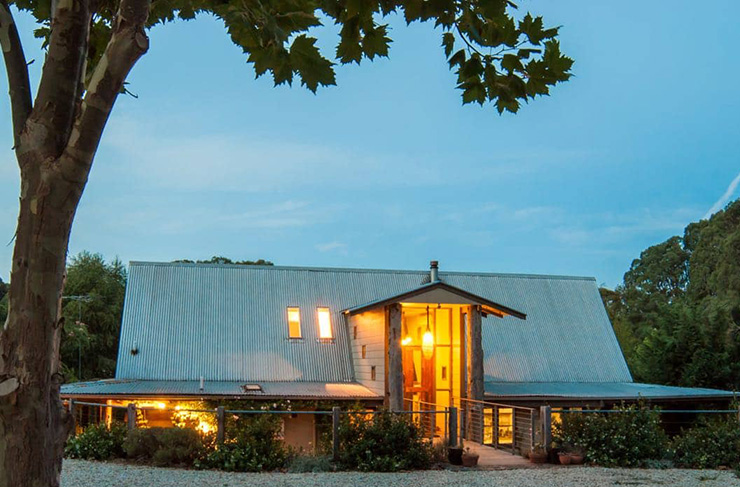 Planetrees Estate
Planetrees is an eco-friendly alternative in the High Country. It's in Stanley, just outside Beechworth. You can choose between The Lodge and The Art Suite, both of which have been repurposed and designed from natural materials. Planetrees' highlight is definitely the surrounding garden grounds, veggie patch and natural pool that's been designed to look like a freshwater lake. There's even a human-size chessboard, if you want to live out your Harry Potter fantasies. Planetrees is good for larger groups, and prices start at about $280 per night for an apartment. Depends on the season.
Eat
Beechworth Bakery
Victoria has a reputation for having some of the country's best pies, and we're damn proud of it. But when it comes to the best of the best, you can't look past the don of pies, Beechworth Bakery. There are currently about eight of these bad boys throughout regional VIC, but the Beechworth edition is the OG. Our personal fav is the Ned Kelly pie with steak, bacon, cheese and an egg (yes, we said egg). Check out our other picks for the best bakeries in Victoria here.
The Press Room Wine Bar
Nestle up next to the fireplace in this sweet little 1891 time capsule. Exposed brick, dark furnishings and Spanish themed artwork frame the walls of The Press Room wine bar, a sweet little boozer for anyone dropping by Beechworth. It's open for dinner throughout the week, as well as lunch over the weekend. The menu is mostly Spanish-style tapas, but they also do a wicked paella—good for lazy Sunday brunch. Bookings are recommended and can be made here.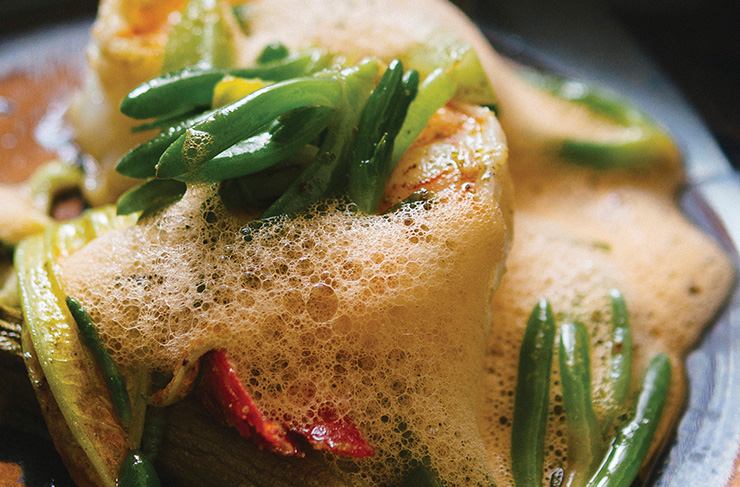 Provenance
A two-hat restaurant housed in Beechworth's old Bank of Australasia, Provenance currently holds the 24th spot in the Gourmet Traveller's Top 100 Aussie Restaurants. Not too shabby. The menu is seasonal and takes a lot of inspo from Japanese flavours and techniques. This place is more pricey than others in town (good for an anniversary dinner), and we recommend doubling down with a tasting menu and paired wines.
PROJECT Forty-Nine
You might recognise this café. It's got an identical twin in Collingwood. PROJECT Forty Nine is a half café-half deli that focuses on fresh, local produce. Anything sustainably grown and sourced from the High Country, basically. They're also very passionate about wine. They sell their own varietal, as well as a selection of local vino. Swing by for lunch or stock up for a picnic in nearby Queen Victoria Park. Happy days.
Drink
Bright Brewery
Located on Great Alpine Road, Bright Brewery is a sustainable brewery pouring 24 tap beers that can all be paired with nibbles, a light lunch or dinner. The brewery is solar powered and uses fresh mountain water to brew their beers on-site. There's guided tours and tastings offered three days a week, too. Otherwise the beer hall is open every day from 11am. Just remember to bring a deso.
Brown Brothers Milawa Vineyard
Wine with a view. Now we're talking. Brown Brothers Milawa Vineyard is a must-do when visiting the High Country. Gorgeous greenery and a huge cellar door set this vineyard apart, and the views had us wanting to quit our day job and become a full-time vintner. There's tasting tours and a wine blending experience too—you can mix and bottle your own varietal to take home and show off at your next dinner party. For bookings and more info, visit their website here.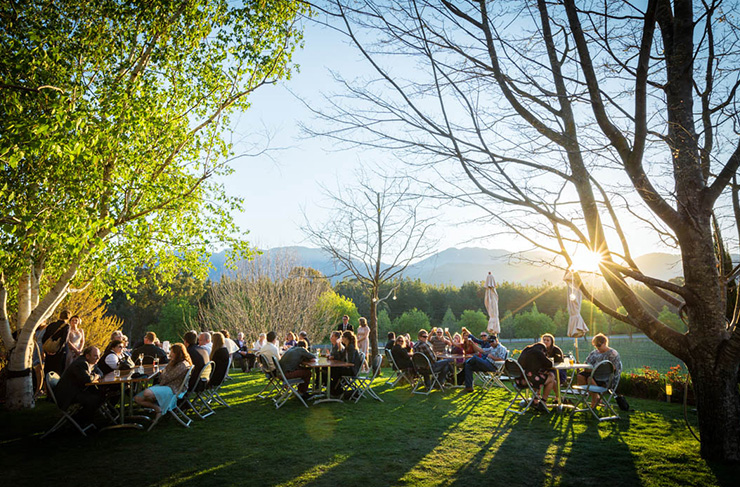 Photography: John Mitchell
Feathertop Winery
There are not enough words to describe how god damn PRETTY this winery is. Feathertop Winery is in Porepunkah, right near the base of Mount Buffalo, and grows 22 wine varietals, which can be sampled in private wine tours, perf for groups of friends or a corporate luncheon. Alternatively, get amongst the vines on a winery discovery tour where you can learn the ins and outs from wine philosophy to bottling. Don't leave without a few bottles of their white.
Social Bandit Brewing Co.
Social Bandit opened their doors back in 2015 and have grown from four tap beers to 12. Their ingredients are locally sourced, vegan friendly and pretty interesting. You've got classics like the Triggered Pale Ale, Delinquent IPA and Jackie Brown Ale , plus fruitier alternatives like the Sooky Lala Sour and Strawberries and Cream to keep things interesting. Social Bandit also serve pizzas to match their beers, because what's a better combo than that? Answer: nothing.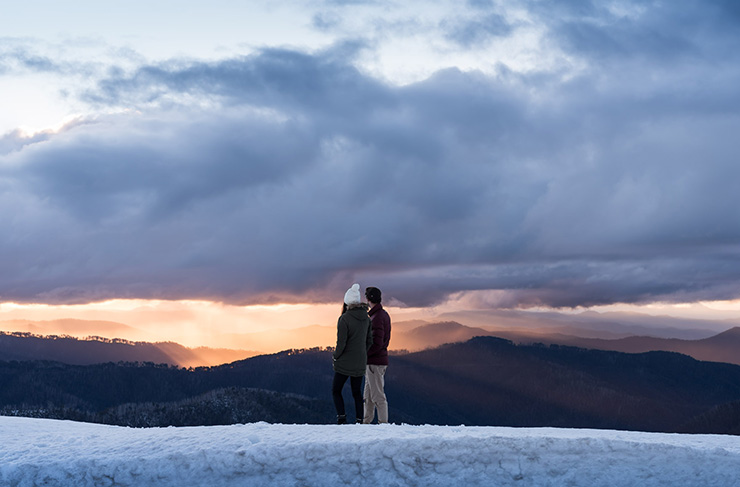 Do
Great Alpine Drive
This is easily one of the best scenic drives in Victoria. The Great Alpine Road stretches 339 kilometres from Wangaratta to Metung and takes about five hours to get through (not counting stopping to take pics of the views). Load up on jerky and hit the wide open road, taking in the glistening Gippsland Lakes and rolling mountainsides. It's a refreshing alternative to cityscapes that'll fill your head with nothing but crisp, fresh air. When you're finished, check out our other picks for stunning scenic drives here.
Camping at Mount Buffalo
This one doesn't cost much, and it gives back more than it takes. Mount Buffalo National Park is open for camping from Melbourne Cup Weekend through to April, offering views of snow-capped mountains in the wintery months and waterfalls and canoeing along Lake Catani in summer. Book a camp spot for about $13.60 or try Glamping at Lake Catani starting this month and running until December. Pro tip? Try a shoulder booking like spring. If you get the right weekend, this place can be magic.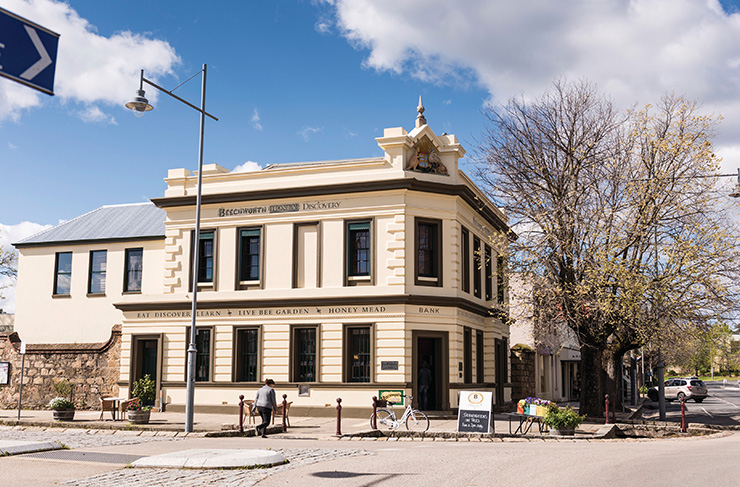 Beechworth Honey
In addition to their bricks and mortar store in The Block arcade, Beechworth Honey have their original bee farm (in Beechworth, duh), which is definitely worth a visit. There are a few options for visitors, depending on how hands-on you want your experience to be. You can check out the honey shop, which has a tasting station and runs self-guided tours every ten minutes, or head over to the bee school to learn more about our buzzing mates. Groups can also book a workshop or cooking class in the Hive Kitchen.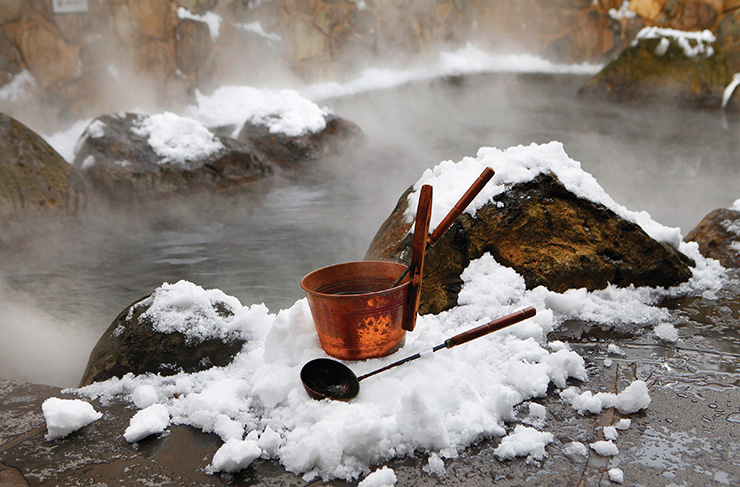 Onsen Retreat + Spa
If you're in need of some serious R&R, The Onsen Retreat + Spa has your back. Have you ever seen videos of those macaques (snow monkeys) in Japan that bathe in the hot springs? Well, that's pretty much what you do here. Located in Dinner Plain, the spa is surrounded by mountains and bushland, and it's gotta be the most stunning outdoor spa in Victoria. There's a variety of packages available for both indoor and outdoor spa treatments, depending on your budget. Now sit back, relax and repeat after me: I am a Japanese Snow Monkey.
If you're still looking for more inspo, here are some other things to do and see around the High Country.
Image credit: