Bendigo has been hot on our radar for a year or two. While you might be most familiar with the central city as the hub of Victoria's gold rush, it's shaken off its gold digger past and is now a centre for incredible food, bars, art galleries and natural treasures, and is under two hours away from Melbourne CBD—everything we'd want in a weekend away, really!

This jam-packed weekend itin' handily coincides with the opening of Bendigo Art Gallery's latest show, a world-first exhibition about arguably the most glamorous movie star, Marilyn Monroe, so we've dedicated our latest weekend escape to checking out everything worth eating, drinking, doing and seeing in Bendigo while visiting for the show. So pack your bags, book your tickets and get ready to discover some of Bendigo's best finds… Including one of the most incredible burgers we've eaten in a loooong time.
#1: From Farms To Fine Dining, The Food Is Next Level.
Not to brag or anything—cough, cough—but we've been lucky enough to have eaten pretty much every degustation and fine dining feast in Melbourne, so it takes a lot to knock our socks off. But we were well impressed with Bendigo's Masons—which received a chef's hat last year—and Rocks on Rosalind. Both are cracking culinary finds doing wonderful things with fresh, local ingredients. If you're celebrating a special occasion, a booking at either of these Bendigo hotspots is a must.
You can thank local farm B&B Basil—the producers of Victoria's most beautiful edible flowers, as well as microherbs and incredible veggies—for some of the most creative cuisine around. The best way to check out this friendly farm is as part of a From Market To Paddock To Plate tour, run by Mason's superstar chef, Sonia Anthony. Cooking tips from international pro come complimentary, simply book your tour here.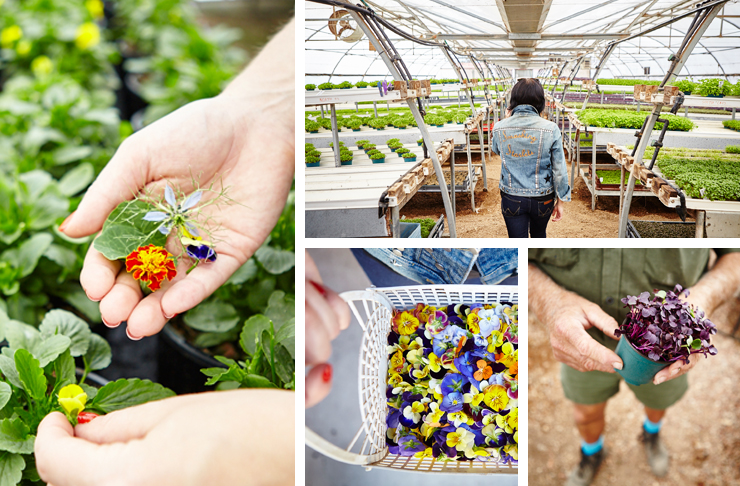 #2: It's Probably The Most Creative Rural City There Is
Home to the only rural Art Series hotel in Australia (The Schaller Studio), Bendigo is firmly marking itself out on the art map. Bendigo Art Gallery & Gallery Café is a fantastic venue for checking out international art, largely thanks to previously hosting exhibitions with the V&A Museum, London (aka. one of the most well-renowned galleries in the world). This month, Bendigo Art Gallery and Twentieth Century Fox present Marilyn Monroe, an exhibition about the life of the starlet, which is open until 10 July, showcasing never-before seen clothing, memorabilia and personal artefacts. As well as checking out the exhibition, you can book in for a Marilyn-eqsue weekend thanks to some awesome accommodation packages. Bubbles and a plush bed for the weekend, anyone?
Book your tickets for the Marilyn Monroe exhibition here, and check out the official accommodation packages here.
#3: There's Major Selfie Potential
Yep, especially for the exhibition, Bendigo Art Gallery has flown a huuuuge sculpture of the star by American artist Seward Johnson from the USA to Australia for the very first time. You'll find the larger than life Marilyn in the southern corner of Rosalind Park, ready and waiting for your next selfie ('cause if you don't put it on Instagram it didn't happen, kids).
#4: Markets, Laneways, Boutiques—Get Ready To Drop Some Dollies
You KNOW we love a market, so we were over the moon when we stumbled upon the Trove Makers Market, which takes over Bendigo's square beside The Good Loaf café and bakery on the third Sunday of each month. From local artworks to plant life, cute accessories to beauty products, there's heaps of shopping potential in the one area.
In addition, Bob Boutique, masterminded by Sonia Brit, is a cracking store crammed full of kitsch giftware and trinkets. As well as selecting the best products form around the world, Sonia's own line turns Australian themes into collectable homewares and jewellery. Cute Australia? Yes please!
And it doesn't stop there. You'll have plenty of opportunities to splash some cash on View Street, which leads off the city's central roundabout, and is home to some epic vintage and antique stores, filled with the unique swag you only find outside of the city. Chancery Lane, a tiny hidden laneway, houses some fantastic stores including Libertine Florist, Royal Jim's Barbers and Robe men's and women's boutique. And we loved the Old Green Bean café and vintage store – the perfect pairing! For more local shpping ideas, click here.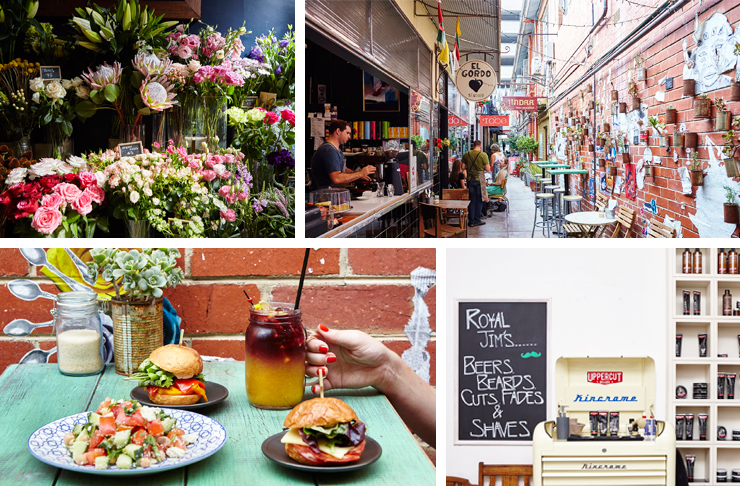 #5: Drool-Worthy Burgers
Burger fans, Boris Murgers should be your first port of call on your Bendigo adventure. We're talking mac'n'cheese topped double stacks, Golden Gaytime thickshakes, epic fries and specials that'll have you drooling for days. The colourful burger bar is even putting on some Marilyn specials in aid of the art show, including the Some Like It Hot burger and the Blonde Bombshell dessert. Praise be to the burger gods!
#6: They Take Their Coffee Seriously
We pretty much run on coffee, and literally every local we asked recommended that we check out Get Naked Espresso—a two-venue local name that serves the best coffee in the city. With two venues, each kitted out with Seattle-made Slayer espresso machines, they need to be on your list for a caffeine fix.
#7: …And Their Beer
If caffeine isn't your thing, how about a beer? Now we're talking. Walk through Get Naked Espresso's Mitchell Street location and you'll find Handle Bar, a hidden beer garden with a range of tap and bottled craft beers worth frothing over, as well as live music, and a set or two of Scrabble and Connect Four. The perfect patch for wiling away a sunny Bendigo afternoon.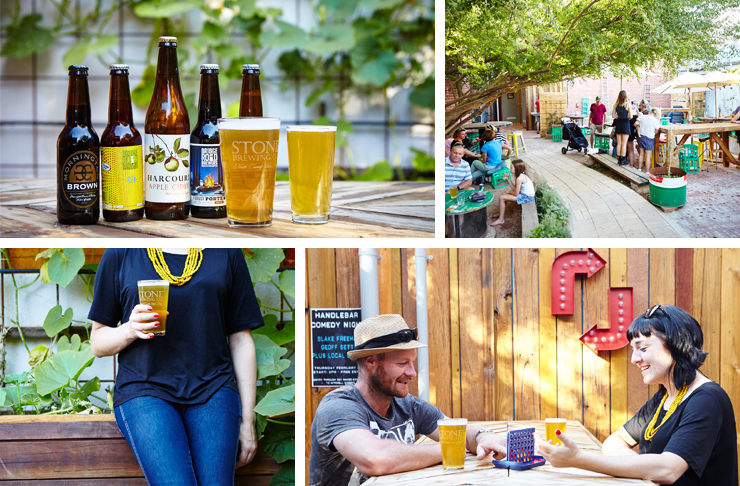 #7: Cheese & Dessert Tours? Hell Yes!
Food tours are a fantastic way to get to know the locals, as well as hitting a few must-try restaurants in one day. The Progressively Delicious Dessert Tour, which runs every day except Sunday, lets you check out Rocks on Rosalind's incredible chocolate-orange tart, served with rum balls and a Ferrero Rocher espresso martini (yes, I just said Ferrero Rocher martini), Mr Beebes peach clafoutis with peach syrup, white chocolate ice cream and a top craft beer, and Wine Bank On View's cheese platter with a local vino. Cheese, dessert, and alcohol—our favourite foods. Well played, Bendigo. Book your tour here.
#9: You'll Want To Breakfast, Brunch And Lunch
Bacon sarnies, be gone, because Bendigo's café culture is thriving. If you're an early bird, head to Edward's Providore—an in-the-know locals' grocers and café—for a twist on avocado and toast, and a chorizo-laden full breakfast. Looking for a brunch and lunch spot? The Corner Store Café's corn fritters, pumpkin and grain salad, and poached eggs with dukah are all fantastic choices, and owner Adam Nioletti's diligence to quality will have you finding room for seconds. We'd recommend renting a bike and cycling a few laps around Lake Weeroona, or if you fancy venturing a little further afield, try the 49 km O'Keefe Rail Trail which runs all the way from Bendigo to Heathcote.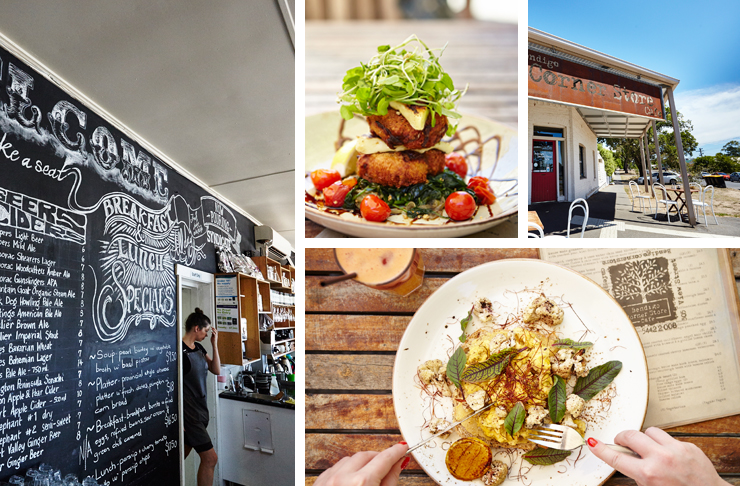 #10: There's A Hidden Laneway, Stuffed Full of Bars
There's no need to feel homesick, Melburnians, because Bendigo has its very own hidden laneway! Chancery Lane certainly comes close! At one end of the lane, you'll find tapas bar El Gordo, who serve tasty small dishes and sangria until late, and at the other lies The Dispensary, a cocktail and spirits bar that is all about good times. Make sure you hit up both in the one night before walking (crawling?) back to your hotel room.
#11: They're Nailing Café Culture
A coffee bar inside a retro caravan that makes its own raw desserts? Melbourne, watch your back, because Bendigo is coming for your café crown. Café Cortille is dishing up some of the most incredible vegan, gluten free and raw treats, including fig and and coconut slices, mango cheesecake, and goji and buckwheat bars. You'll find coffee and tea served in vintage teacups too. Basically, we could live here.
Need a reason to lock in dates for your own Bendigo adventure? Check out these events:
Melbourne's an incredible city, but sometimes we all need to get out of town for a weekend. The Urban List has partnered with Visit Victoria to bring you our Get Out Of Town! series – the ultimate guide to Victoria's rural gems. For more ideas about where to wander in Bendigo, click here.
Image credit: Michelle Jarni for The Urban List
Want more of the best of Melbourne?
Sign up below to have the best delivered to your inbox each Thursday