In case you've been living under a rock, sushi doughnuts are a thing now and we are obsessed. That's why we teamed up with Holly Nicholls, the clever lady behind The Wandering Matilda, to learn how to make them.
So next time you need to impress, be sure to whip these out. And remember, if you don't 'gram them, did you even make them?
---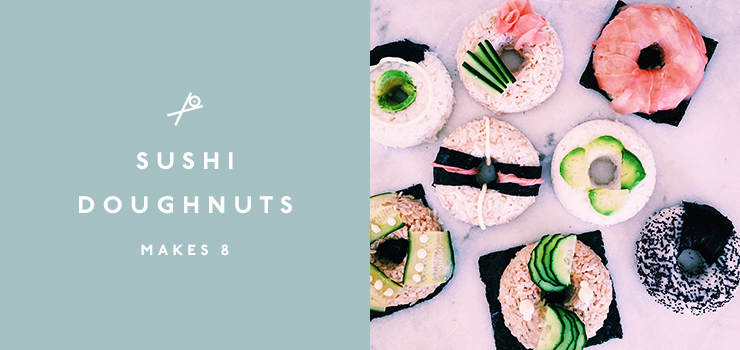 METHOD
Cook sushi rice as per the packet instructions, then grease a doughnut mould with coconut oil.
Stir through the sushi seasoning then press the rice firmly into the moulds before placing in the freezer while you prep your toppings.
We used pickled ginger, black sesame seeds, avocado, cucumber and, of course, kewpie mayo (for there really is nothing better!) but you can use just about anything in your fridge.
When your rice has hardened a little, pop the doughnuts out of the moulds and get creative!
A little tip from us to you… Wet your hands with water when you're playing with the toppings—this will ensure the rice stays put.
Need a drink to go with your doughnuts? Here's How To Make Frosé At Home.
Image credit: Holly Nicholls