Modern Chinese art isn't something that we are accustomed to seeing a lot of in Australia and is very much a niche within gallery collections worldwide. But Dr Judith Neilson, founder of White Rabbit Gallery, is changing the game and giving modern Chinese art the true international recognition it deserves. This exhibition will without a doubt have you planning a weekend getaway to Sydney to see the remainder of this astonishing collection.
A Fairy Tale in Red Times: Works from the White Rabbit Collection presents 26 pieces of artistic amazement, of which a few have never been showcased in Australia before. A standout of the collection would have to be Zhu Jinshi's large-scale immersive installation The Ship of Time (2018) made from 14,000 sheets of xuan paper, 1800 pieces of fine bamboo and 2000 cotton threads, which is one of the few on display for the first time here in Australia. It seriously has to be seen to be believed.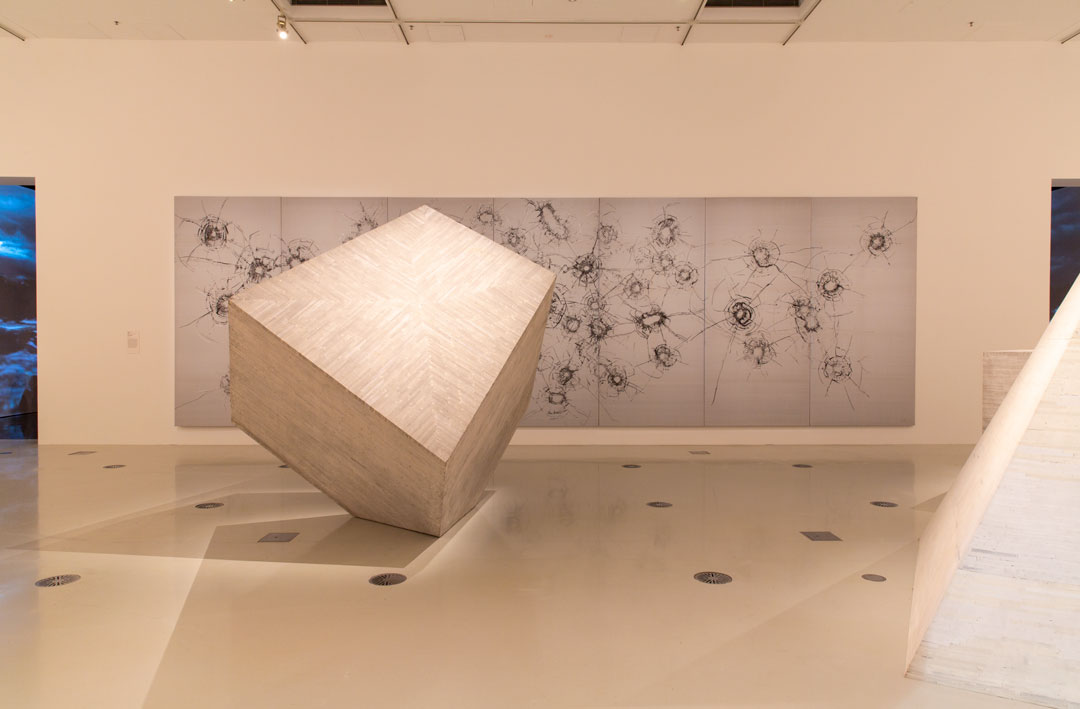 Also Mao Tongqiang's Order (2015), a stainless-steel installation shot repeatedly with live bullet rounds is a true example of the varying forms of mediums used by these amazing artists.
The Sydney-based White Rabbit Collection is the largest private collection of contemporary Chinese art internationally, containing over 2500 works by more than 700 artists. The fact that we are blessed with some of the most truly breathtaking pieces of contemporary Chinese art has arisen from the collaboration between both the NGV and White Rabbit Gallery.
On display from Friday 3 May until 19 October, this exhibition is free, so it's just one more of the endless positive reasons to go and bear witness this amazing collection in the flesh as the colder winter months start to settle in.
The Details
What: A Fairy Tale in Red Times: Works from the White Rabbit Collection Exhibition
When: 3 May until 19 October, Open 10 am - 5 pm daily
Where: National Gallery of Victoria, St Kilda Road
For more info, click here.
If you're curious what's going on in the Melbourne art scene, here are all the exhibitions you don't want to miss this month.
Image credit: Annika Kafcaloudis