Making Mexican sexy again, the newest Queen of Prahran is easily serving some of the most authentic modern cuisine in Melbourne. Between colour-bursting cocktails and fragrant dishes that will have your eyes rolling in foodie pleasure, you're going to want to get all up in this particular Queen's business.
By far the finest flavours eaten out of a paper cup, the Vasito de Elotes (literally 'corn in a cup') is a classic Mexican street food with smoky grilled corn, creamy chipotle mayo and fresh queso fresco. If you want to avoid any permanent destruction of friendship and love, order one per person.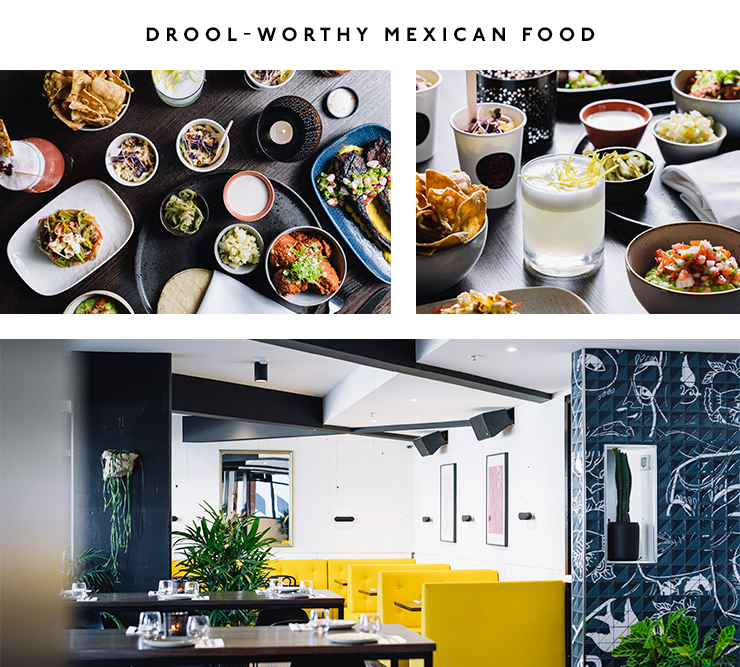 Market fresh ceviche and Mexican-style steak tartare is anything but mild, with tastebud tingling, punchy ingredients including shallots, lime and pickled cactus. Any attempts to use a knife and fork (please) will be quickly abandoned when it comes to Queen Of The South's signature lamb cutlets, with a pasilla glaze on top of buttery sweet corn (Chuleta de Cordero…just point when you order). They're served as cutlet duos, because the team know that this is actually a dish that will break-up couples.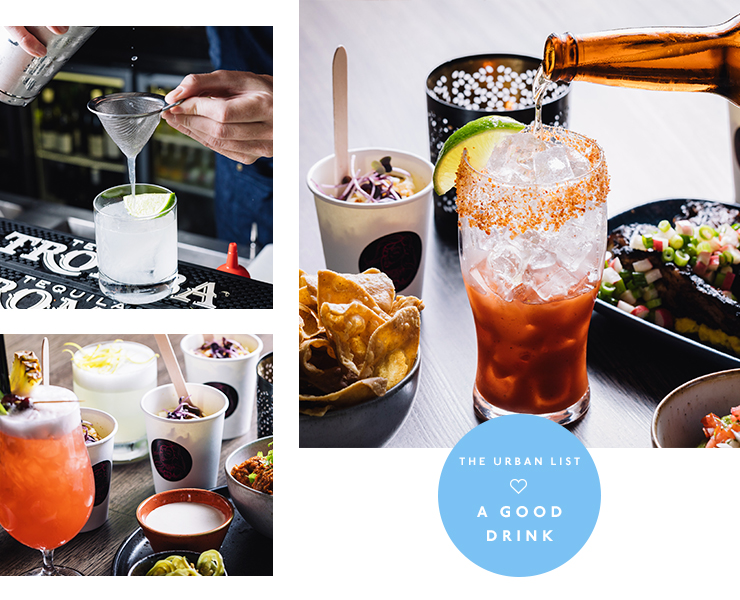 This is all before mains. Knighted by the team as a "must", the Pollo Pibill marinated chicken comes with a side of pineapple lime salsa, micro slaw and tortillas that puff warm air. The chicken has been marinated for 48-hours; meanwhile, I can't even remember where I put my last cup of hot tea.
You'll want to taste test all 13 dishes off the main menu (trust us), so bring the whole team to avoid ballooning like it's Christmas Day. Vegetarian and a dedicated vegan-friendly menu is home to vibrant dishes like cactus salad and Mole Amarillo—an attractive plate of yellow mole with chia, lentils, pumpkin, Mexican rice, almond and coconut salsa.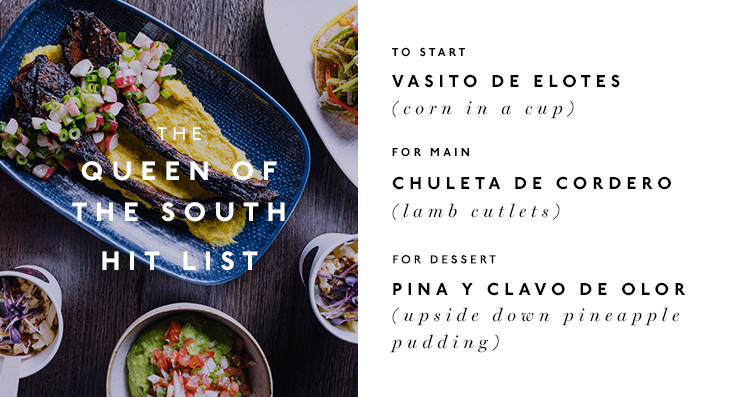 It's impossible to misstep with Queen Of The South's classic and signature cocktails. The Cereza Sling is a towering fruity combination of Tromba Blanco Tequila, Campari, Cherry Heering, raspberry, pineapple and lime juice.
Yellow booths are ideal for a more intimate night, while table bars can cater to the crew. If you travel south side for no other reason—make it to visit the queen.
Image credit: Griffin Simm for The Urban List
Design credit: Gabrielle Stjernqvist