From questionable definitions of what "clean" actually means to a total lack of boundaries, it doesn't matter if you've been besties for years or you found each other on roommates.com—sometimes, having a roomie can make home sweet home anything but. With the help of our friends at WA Housing Centre, we've rounded up all the tell-tale signs that it's time to make your homeowner dreams a reality and move out of your sharehouse.
#1 Sharing Isn't Always Caring
Like a sibling stealing your favourite flared jeans, more often than not your roommate has shopped your closet. Or, if it was an agreed upon transaction that your roomie wear your matching corduroy set to the bar in exchange for taking on your cleaning duties, there's a strong chance you've heard these words spoken the next morning: "I borrowed your outfit and accidentally spilled red wine on it." Let's all take a minute to imagine that dream scenario of owning your own house where your clothes are safe from your roomie. Bliss.
#2 Conflicting Schedules
Forget setting an alarm, you've got your roommate singing Christina Aguilera's greatest hits in the shower at 6am to take care of that. Perhaps there's a follow up act blasting their hair dryer for 15 minutes. Or maybe they're a night owl who loves to cook at 11pm? Either way, we're all totally guilty of it, but if you're ready to be the only one making noise, it may be time to score a place of your own.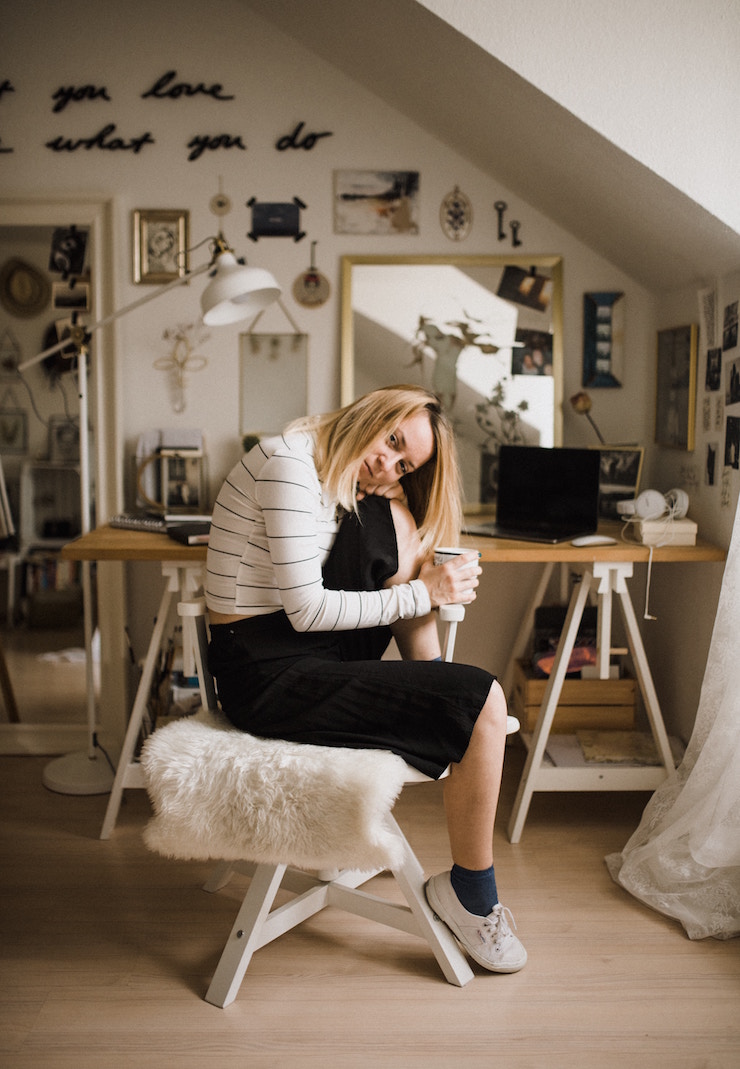 #3 Questionable Decor
When your roommate hangs a portrait of their dog in the bathroom or drags a supposed "vintage" dumpster couch into the lounge room, it can really make you regret co-signing that lease. If you've been pinning interior design inspo to your Pinterest Boards of late, it could be time to ditch your roomies questionable decor choices and move into your own styled-up digs.
#4 Failed Food Etiquette
Imagine this: you've had a hectic day at work and you've been daydreaming all day about that cheesy lasagna you have saved in the fridge. Then you get home only to find it isn't there. Out of the corner of your eye you see a dirty dish in the sink smeared with remnants of your beloved lasagna. Not only are you hangry, but when your roommate helps themselves to your food it can feel like you're throwing cash out the window. The answer? Put those dollars towards a place of your own and eat your lasagna any time you damn well please.
#5 Lack Of Boundaries
You probably imagined your sharehouse to be like an episode of Friends or a never-ending sleepover. Most of the time it is but occasionally it means picking soaking wet bath mats up from the floor and shoes left in the hallway for you to trip over. From dirty dishes in the sink to your roomie never cleaning up after themselves (and let's be real, it goes both ways), this is a strong indication it might be time to look for a space of your own.
Over being a roomie and ready to score sweet digs of your own? Now you can thanks to WA Housing Centre who are giving away $15,000 cash* to three new homebuyers every single month. You've got to be in it to win it, so click here for your chance to win.
*T&C's apply. Visit WA Housing Centre for details.
Editor's note: This article is sponsored by WA Housing Centre and proudly endorsed by Urban List. Thank you for supporting the sponsors who make Urban List possible. Click here for more information on our editorial policy.