Image Credit: Louise Coghill
Over the past few years, Perth's health and wellness scene has taken off and we are loving it! From the juice cleanse companies to the healthy cafes, from the wellness warriors to the hip yoga studios sprouting up all over town, Perth has got it going on.
To celebrate all of Perth's health magic, we've created a cool little health and wellness series which will allow you to gain insight into the lives of some of Perth's healthiest cool cats. They'll share their tips and tricks and a whole lot of inspiration to help you live the healthiest life ever. Yesss!
This week, we met with Stephanie Einhorn, the brains behind The Wellness Web, a Kinesiology practice. Steph is all about balance, healthy food and mixing up her exercise routine. We took ten with Steph to talk about her business, her top health tips and where she likes to go for dinner.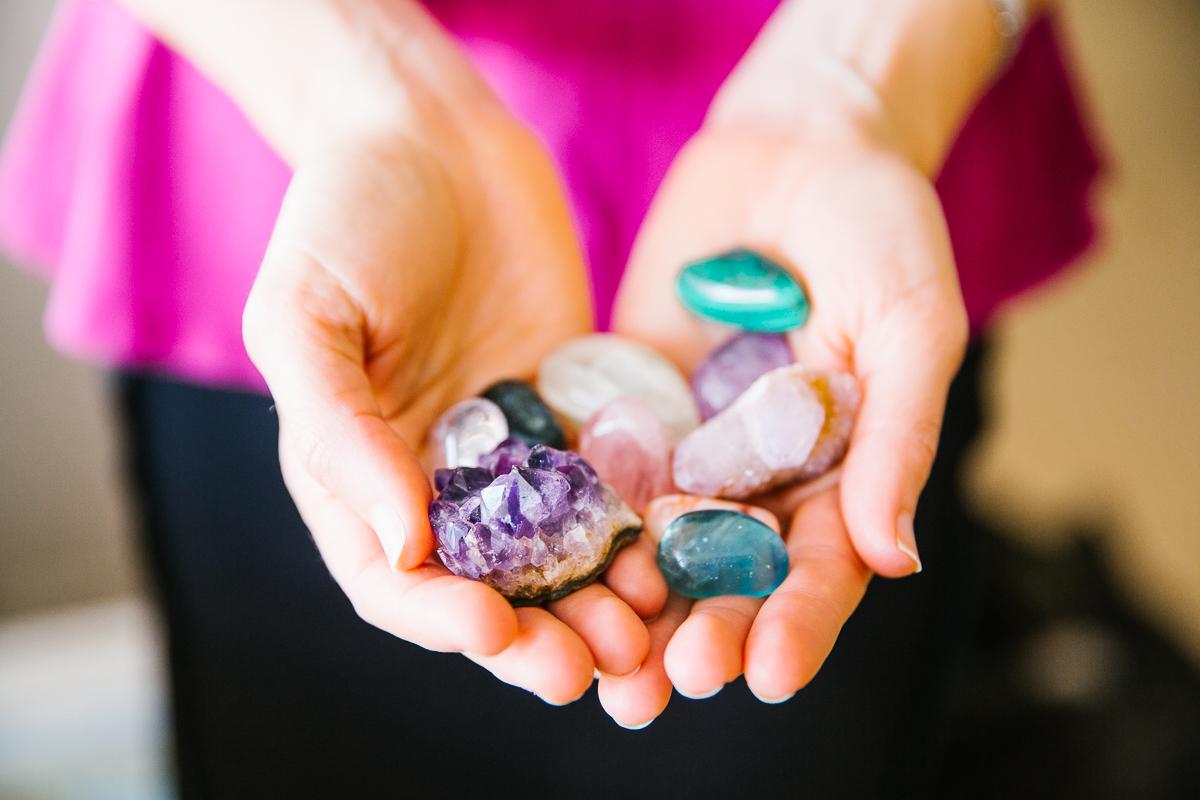 Hey Steph, tell us a bit about yourself!
I was born in South Africa but then grew up in beautiful Zimbabwe. I can't imagine a better childhood than what I was lucky enough to have there. My family then immigrated to Perth where I finished school and did my undergrad degree (Bachelor of Science) at UWA. After graduating I went to Europe and travelled for a few months before moving to Sydney to start studying Holistic Kinesiology and Mind Body Medicine.
I absolutely loved Sydney, it is such an incredible city, but I decided to move back to Perth to pursue my passion for wellness and kinesiology. I have been back for two years, which has just flown by, but I am loving all that Perth has to offer.
What spurred you on to start your business?
Ever since I started studying health and wellness and learning more about the human mind and body, I kept finding myself saying, "That's amazing, everyone needs to know this." That's when I started blogging and sharing my passion on social media to educate and inspire friends and others around the world to live healthily. I still love that aspect of The Wellness Web but I am also passionate about working one on one with kinesiology clients to help create real change and transformation in their lives.
Have you always been fit and healthy?
For the most part at least. My university days probably weren't my healthiest but then again, who's were? I wouldn't change that time of my life for anything. I have always enjoyed playing sport and staying active so that has been a big part of my life since I was a child. My family loves to eat and entertain, so using my knowledge of nutrition and creating fresh, healthy, tasty meals is something that I really enjoy doing and sharing with those around me.
What's a regular day look like?
My days vary quite a lot depending on work schedule however I make a commitment to do some kind of exercise every day. Whether it be a yoga class, F45 or even a walk by the beach, I love staying active and being outside. If I am with clients, I like to go eat my lunch in different parks around Nedlands to get some fresh air and sunshine. In the evenings, it's just about winding down, cooking a delicious meal and relaxing in my PJ's.
Best part of your job?
I love the variety of my work. No two clients are ever the same, which makes everyday both interesting and challenging. I also get to meet great people and help them find balance in their life and that is something I am really grateful for.
If you weren't doing this, what would you be doing?
Wow, that's such a hard question. I have always known I wanted to be involved in the health industry in some way or another and consider myself very lucky to have figured that out so young. If I wasn't a kinesiologist, I would still be doing something in the health industry and trying to make a difference in peoples lives.
Favourite form of exercise?
I usually mix it up a bit so I don't get too stuck in a routine but at the moment I am loving circuit training at F45. I also really enjoy yoga, boxing and walking. I could walk for miles, chatting with friends.
Your top health tip?
Where to start! Balance. Always make sure you aim to keep a healthy balance in your life. Between work, family, friends and socialising, eating well and treating yourself, exercising and relaxing. Balance is the key so always remember that.
Best place to get a healthy treat in Perth?
I do love the mint slice from The Raw Kitchen and Cocowhip, yum! Perfect summer treat.
What's next on the horizon for you?
I am always working on expanding my kinesiology practice as my main focus but other than that, I am always open to new opportunities and experiences. I would like to get involved with corporate health as I believe there is a huge need for it and it's a wonderful way to reach a big audience. Health and wellness in Perth has taken off so anything could happen and that's a pretty exciting position to be in.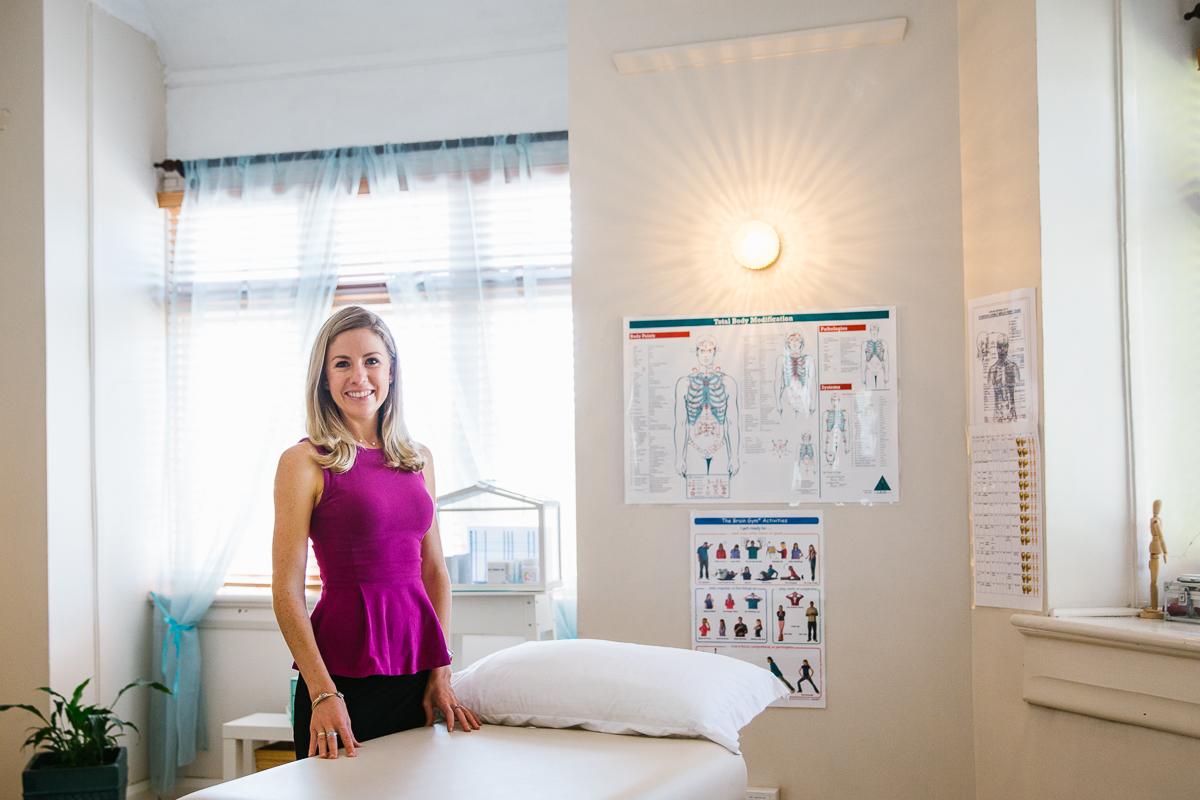 Fave Local Perth Spots...
For a drink
Juanita's in Subi or the The Nic Neighbourhood Bar on Nicholson.
For breakfast
Piccolo's Corner in West Leedy or Deli Chichi in Mount Claremont.
For a coffee
During the week I love my little local, Kirkwood Deli in Swanbourne and over the weekend I really enjoy trying out new places around town.
For dinner
I have a soft spot for Italian and my absolute favourite is Galileo in Shenton Park. Delicious, authentic food and a great feel to the place.
For shopping
My sisters wardrobe. I am not much of a shopper but I do love Kookai. In terms of fresh food shopping, I try mix it up and go to different markets over the weekend.
Want to know the best places to get healthy in Perth? Search Health in The Directory!