Image Credit: Louise Coghill
Over the past few years, Perth's health and wellness scene has taken off and we are loving it! From the juice cleanse companies to the healthy cafes, from the wellness warriors to the hip yoga studios sprouting up all over town, Perth has got it going on.
To celebrate all of Perth's health magic, we've created a cool little health and wellness series which will allow you to gain insight into the lives of some of Perth's healthiest cool cats. They'll share their tips and tricks and a whole lot of inspiration to help you live the healthiest life ever. Yesss!
This week, we met the incredibly beautiful, sweet and inspiring Tess Doig, a Natural Medicine Practitioner and Xtend Barre instructor. Tess is passionate about wellness of the body and mind and loves seeing her clients thrive by taking a natural approach to health. We took ten with Tess to talk about her business, her top health tips and where she likes to go for breakfast.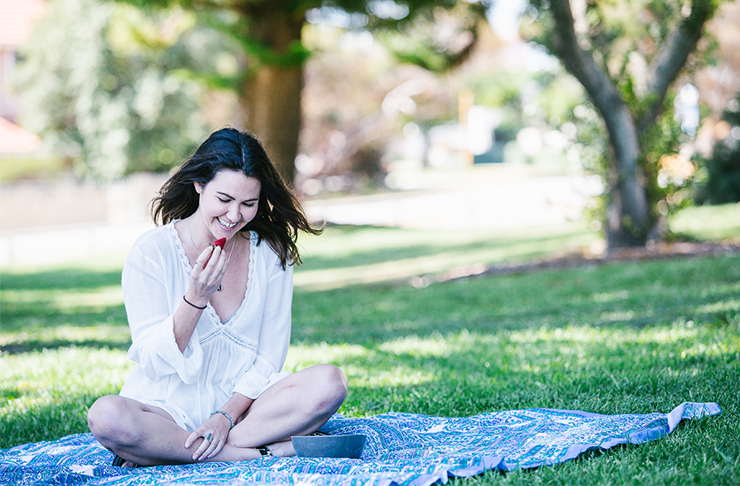 Hi Tess, tell us your story!
The human body and health has always been of huge interest too me, even as little girl I could be found making potions outside. I was lucky enough to grow up in Margaret River and, with two health-conscious parents, studying health always felt natural too me.
I love how natural medicine treats every person as an individual. It can make things difficult at times, and sometimes it's a long process getting people back to wellness, however the aim is to help people get to a place where health is maintained through diet and lifestyle alone as well as the prevention of disease.
Mental health has become a huge focus for me in the practice, and I am currently completing post graduate study in psychology to gain further understanding about the human mind. There is so much natural medicine has to offer for people with conditions such as depression, anxiety and addictions and I am excited to be a part of this growing area of research for the future.
After discovering Xtend Barre about three and a half years ago, I absolutely fell in love with the exercise and went on to become an instructor two years ago. I love teaching classes, and helping support people in this other area of their health.
What spurred you on to start your business?
It was by default actually! After finishing uni, I started work in a health food store, but I always knew I wanted to go into clinical practice. Naturopathy is highly competitive and with no jobs being offered I decided to go out alone! I think it is probably for the best, I am a typical Virgo and have a tendency to think I am always right, so having the ability to make my own decisions works well for me. Having said that, I also work two days a week at Karrinyup Wellness centre and love being a part of a team of fantastic practitioners.
Have you always been fit and healthy?
I have always had an understanding of what is basically the right and wrong thing to do having been brought up in a family that values good nutrition and health. However, like pretty much every girl, in my late teens and early twenties I tended to become swayed by media and tried every fad diet around in the hope for the miracle model body. I also used to push my body way too hard in gym classes and burned the candle at both ends for a number of years. It was only a few years ago that I became comfortable in my body and truly knew what food and exercise worked best for me.
What's a regular day look like?
That is one thing I do not have! In between clinic days, teaching Xtend Barre classes, client research, work on my business and study—no two days are the same for me during the week. Benefits are that I never have Mondayitis, however Sundays can quite often turn into work days...
Best part of your job?
Seeing clients get results! It's so fantastic to see clients put in the hard work, and start to get better whether it be mood improvement, clearer skin or a happy tummy.
If you weren't doing this, what would you be doing?
I'm a big animal lover so would have to be a vet or zoologist
Favourite form of exercise?
Xtend Barre completely changed my outlook on exercise as being something to be enjoyed along with changing my body. I have been loving getting back into yoga recently with the Yogaworx instructors, it's my therapy! Nothing beats a coastal walk too.
Your top health tip?
Get enough sleep! I truly think the world is sleep deprived and hence addicted to caffeine and sugar. Sleep has such huge benefits for our body and if there is one thing you can start today to improve your health you should go to bed by 10pm. The knock on effects are huge too—decreased weight, increased energy, better skin, happier moods, decreased food cravings.
Also learn to listen to your body and what it is telling you. We have become disconnected from ourselves by being too busy, following someone else's diet or exercise schedule or simply not being mindful in our lives. Everybody is different and you will also go through different times in your life when your diet and exercise needs may be different. Are you craving sugar because you didn't actually eat enough protein at lunch? Are you too fatigued to sweat it out at the gym today and maybe a yoga or Pilates class would be better for you? You don't have to have a set diet or exercise schedule, start to tune in to your body a little more and you will find intuition will kick in.
Best place to get a healthy treat in Perth?
Peko Peko in Scarborough make the best rice paper rolls, Dunn & Walton in Doubleview for my Loving Earth chocolate fix (salted caramel is my favourite) and I love having Nood lunchboxes, they're so readily available now at lots of different places in Perth.
What's next on the horizon for you?
I am relocating back to Margaret River next week, so will be spending half of my work week in Perth at Karrinyup Wellness Centre and teaching Xtend Barre and the rest down South. So I am currently looking for a clinic space down south and I am looking forward to taking my business online so I can offer consultations Australia, and hopefully, world wide in the future. My dad has a fantastic bush property down south and I am hoping to get retreats up and running by the end of next year with a focus on people suffering with addictions and depression.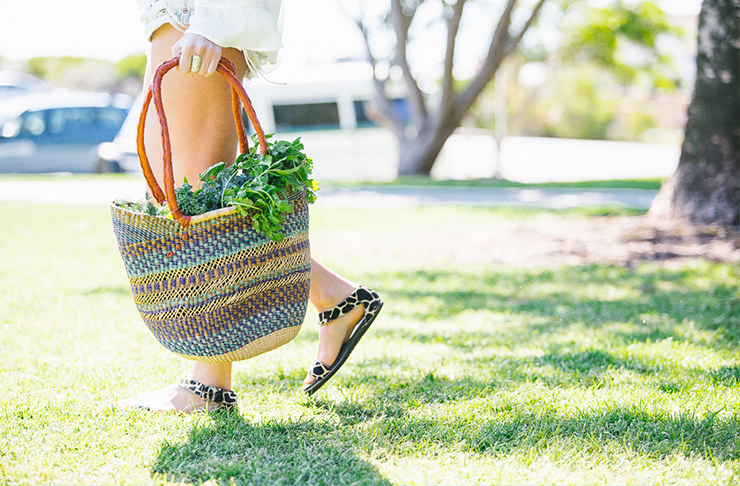 Fave Local Perth Spots...
For a drink?
Mrs Browns, any of the awesome breweries down south and I hope its not too cheesy to say sunset drinks at the beach with friends
For breakfast?
For a coffee?
Uncle Joe's Mess Hall after a morning Xtend Barre class or Nature's Harvest for a coconut milk flat white
For dinner?
Propeller in North Freo has a delicious mushroom pizza, Lucky Chan's Laundry + Noodle Bar has become a new favourite and iPho in Freo for um… pho.
For shopping?
I have a slight phobia of shopping centres so I'll have to say online! I have a ridiculous amount of active wear and Stylerunner is a favourite for this. I also love Reformation for their environmental ethos although the US exchange rate is a bit of a killer at the moment!
If you want to know more you can get in touch with Tess online or via Instagram!
Want to know the best places to get healthy in Perth? Search Health in The Directory!