Solo: A Star Wars Story is one of the most eagerly awaited flicks of 2018, and Perth, we know the best way to celebrate its cinematic release on 24 May. We've whipped up a go-to-guide for experiencing Australia's sauciest city based on your favourite Star Wars character.
Unsure which new character is your doppelganger? Take our quiz here first!
Now, put your Ford [Millennium] Falcon in park and get ready to make this galaxy adventure your own.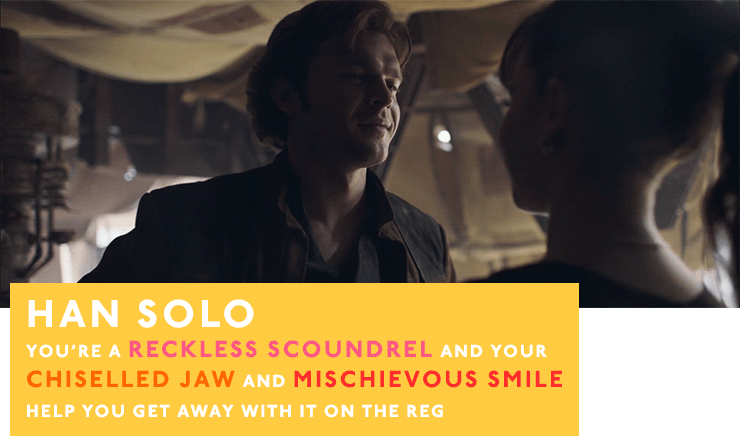 Lick Your Chilli Lips At Long Chim
You're about to find your second Corellia in Long Chim. This relaxed, underground, street-style eatery is dishing out the best Thai in the galaxy, and its signature cocktails will knock your space boots off. Scrounge up $68 and sign yourself up for the Maa Long Chim feast which includes dried prawns and ginger toasted coconut, red chicken curry and Thai coffee ice cream, among other things.
Swap Bantha Milk For Tequila And Tacos
You won't find any Bantha Milk on tap at Caballitos, but you will find plenty of tequila—and in our opinion, that's way more appetising. With a strict Mexican theme and the best happy hour this side of Hoth, there's nowhere else you'd rather be than twirling yourself around their stripper pole with a taco in hand. Plus, on Tuesdays you can score piñata prizes…take that Greedo!
Make A New Beastly Bestie
It's time to ditch the Tauntaun and mount a more grounded beast at Forge Farm in Chidlow. This brave adventure will take you on a ride through the forest on the back of a gentle steed as you take in the historic Golden Pipeline, before making a pit stop at the Chidlow Tavern for a hearty pub meal. You can be assured that it'll be a nice break from saving the universe.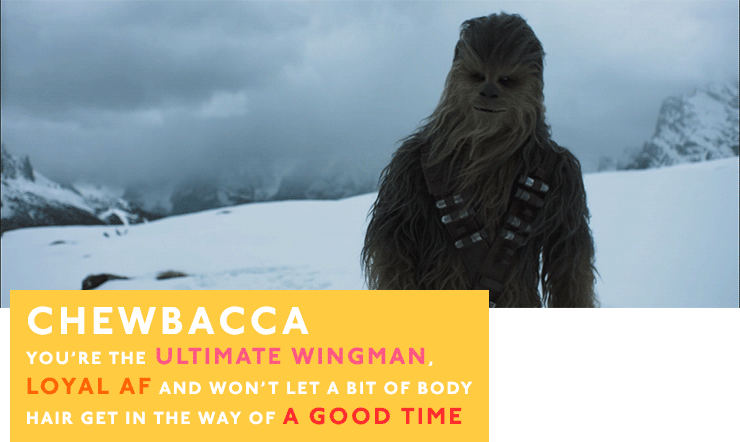 Clock Some Creature Cuddles With Coffee
Run a comb through all of that hair and hot-foot it to FurBaby Boutique & Cafe in Westminster. This popular pet-friendly hotspot is a combo of everyone's two favourite things: dogs and coffee, and it's more popular than a Wookiee warrior in an inter-galaxy war. Sorry, no bowcasters allowed, but you can enjoy a cappuccino and some puppy cuddles too.
Get Loose And Do The Hairy Hula
Unleash your inner animal with a trip to Hula Bula Bar in Perth's CBD. This Tiki rum bar is basically a hand-built bamboo hut that serves up tropical cocktails, a plethora of different rums and loads of vintage tunes. It's a great place to put your hairy feet up and relax after a long day of saving the universe.
Play With Your People At Greener Pastures Sanctuary
Just in case saving the universe isn't enough for you, you can also give a helping hairy hand to the folks at Greener Pastures Sanctuary in Waroona. Enjoy a walking tour of the sanctuary and meet the many animals in need, or even choose to use your Imperial Credit for good and make a donation. Keep an eye out for their Yoga In The Pasture sessions!


Ritz Things Up On A Rooftop
Hop on the group chat and rouse the rest of your Corellian gang because we've found you the perfect ritzy meal out. Perth's favourite rooftop restaurant is none other than Wildflower which boasts nothing less than stunning river views and the most glamorous of menus. Treat yourself to an extensive list of cocktails, a five course tasting menu or just their frozen mango with macadamia sago, Geraldton wax sherbet and crisp meringue.
Hide Away In An Old Safe Room
If there's ever been an excuse to escape a deeply entrenched galaxy crime ring, it's for a trip to Halford Bar. Set in the elegantly restored safe room of the 1897 Titles Office, Halford's late night vibes are the perfect companion for plotting your next criminal escapades. It's 1950s decor and theatrical setting make it the perfect destination for a cocktail or six.
Find Your Signature Scent At Clean Slate
No high-class criminal is complete without her signature scent. Find yours at Clean Slate's Essential Oil Blending and Natural Perfumery workshop. You'll learn a little about aromatherapy and cosmetic chemistry as you create two custom natural perfume oils. Just make sure everything you leave with is paid for...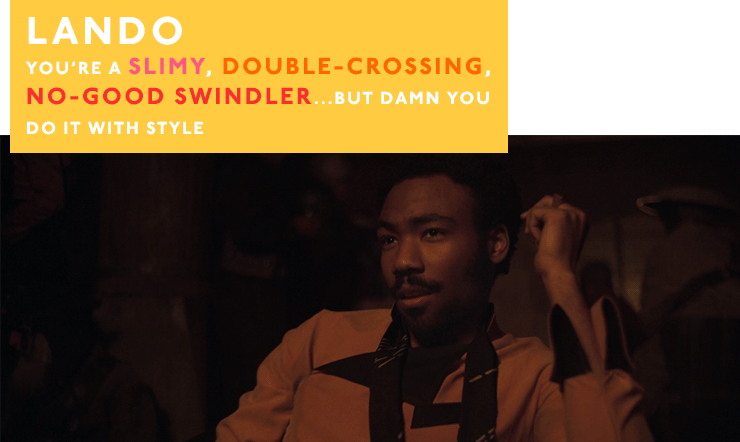 Hang Out At Hadiqa
It's time to leave the sanctuary of Cloud City for a hot second and try your luck with the Hadiqa menu. This sultry Middle-Eastern-inspired restaurant and rooftop bar is every Baron Administrator's paradise. Expect plenty of plant vibes, Turkish delight martinis and a flipping delicious menu of share eats such as cauliflower ras el hanout, potatoes with a magical, garlicky spice mix and some rocking grilled halloumi. You'd also be rude not to wrap your lips around their orange blossom and spice syrup cake.
Whisk Yourself Away For Whiskey At Helvetica
Fly into the CBD for an epic selection of whiskeys, wines, beers and cocktails at Helvetica. Home to the thirsty after-work crowd, this not-so-secret speakeasy is the perfect place for a mid-flight pit stop (remember not to drink and fly, though). If you've got time to hang around on Earth, Helvetica offers bottlekeep so you can purchase a bottle of whiskey and store it behind the bar for your future visits.
Win Back Your Riches With A Game Of Poker
While Crown Perth doesn't have Sabacc, it does have poker, and that's probably for the best given your track record. Round up your mates (the richest ones, of course) and head to the cas for a tournament to win back your riches.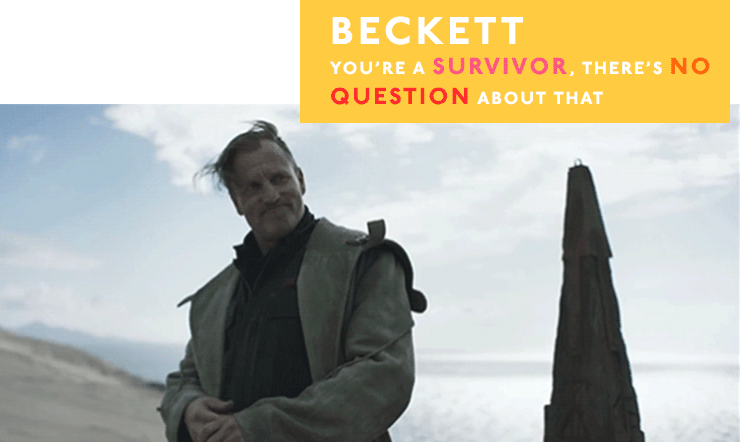 Celebrate Like You Just Blew Up The Death Star
Grab your Ewok buds and celebrate like you just blew up the Death Star at Neighbourhood Pizza in Mount Hawthorn. This popular pitstop serves up all of your pizza party favourites, and it's BYO. And after tirelessly training a young Han Solo, you'll need to get your hands on the number eight, complete with spicy salami, gorgonzola, red onion, capers, jalapeno, mozzarella and a red base.
Join Some Other Scoundrels For A Late Night Tipple
If there's ever been a time to raise your blaster glass, it's at Alfred's. Started by a couple of drink fanatics who cut their teeth over at Frisk, this underground bar is an ode to late nights, cocktails and rock 'n' roll, with a healthy sprinkling of mafia vibes. And to top it all off (and line your stomach), they promise delicious pizzas by the slice as well.
Sip On Whiskey And Nosh On Bacon At A Hidden Bar
You may have heard of Varnish on King while travelling the galaxy, but did you know they serve some of the best bacon and whiskey in the universe? If you can find the entrance, Varnish is the perfect hideout and watering hole for the weary criminal-come-mentor. Order their bacon flight and you'll get to enjoy four different styles of bacon paired with four American whiskeys.
Solo: A Star Wars Story in cinemas 24 May. Get tickets now!
Editor's note: This article is proudly sponsored by Lucasfilm and endorsed by The Urban List. Thank you for supporting the sponsors who make The Urban List possible. Click here for more information on our editorial policy.
Images: © 2018 & ™ Lucasfilm Ltd. All Rights Reserved and Nancy Hanna