Leisurely fun and good times are synonymous with Australian summer. Each day is brimming with opportunity and nothing seems impossible with your BFF by your side – well, except venturing from towel to shore without scorching your feet.
One thing is irrefutably true: you will always have a blast with your best friend. But beach hangs aside, there's an abundance of fun and creative things to see and do throughout summer. From idyllic bushwalks and snorkel sessions to projector parties and rooftop bars, your sensational summer is mere moments away, and we're tingling with anticipation. To celebrate, we've teamed up with A'tivo, the new spritzer with a fruity twist, to create the ultimate pocket guide of ideas to make sure you have an unforgettable summer and get out to try something new.
So, fire up the group chat and start planning because there's no time like the present.
Snorkel Season
Some of the world's most kaleidoscopic snorkelling hotspots are right here in Australia and if you haven't yet checked them out, now's your chance. Part ways with a few bucks and nab yourself two snorkels – there's something so enriching and rewarding about exploring underwater, and we promise it'll be money worth spent. Our advice? Trawl through a few snorkelling hashtags on the 'gram for a spot near you and create your own mermaid magic.
Relish A Staycation
While a staycation might sound a little indulgent, if you add up the cost of a night out between friends, the amount can be quite alarming. Pool your cash together and hole up in a fabulous hotel for a night; wave goodbye to an empty fridge and hello to hotel robes and room service, and totally live like the queens you are, for a night. A summer staycation might be the weekend you never knew you needed.
Pre-Spritz Sweat
Okay, so summer isn't just about devouring all the scrumptious food humanly possible (although it's quite a significant component) – it's also about feeling good, and you're bound to feel energised after a solid workout. Gone are the days of lacklustre gym classes; from '80s-inspired spin classes and hip hop dancing to hot yoga and bungee fitness, the laughs are guaranteed when you're working out with your best friend. And hey, a spritz always taste sweeter when you've earned it.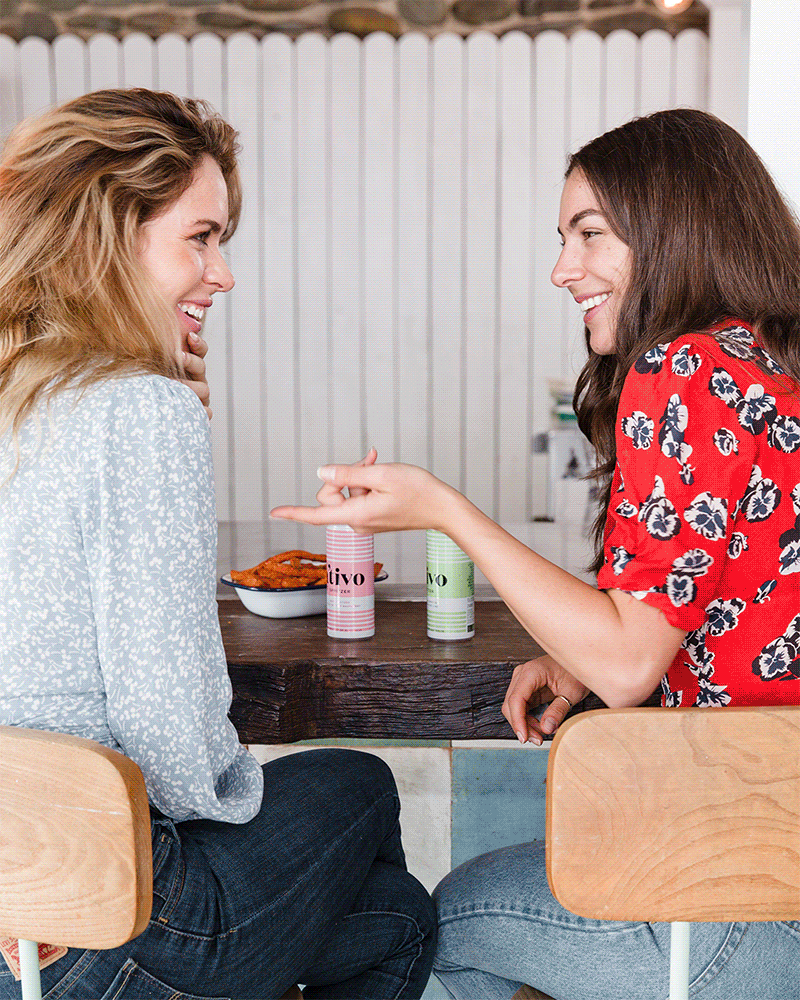 Picnic Hangs
Now, there's nothing revolutionary about a summer picnic - however, you can't be haphazard when approaching it. Repeat after us; one must never cut picnic corners. Whip out this list and check it twice. The same ol' things are always forgotten and a picnic's fate can be potentially devastating. Make sure the speaker is fully charged, ensure someone is responsible for the ice, pack the playing cards and don't underestimate how much food and drink will be consumed – no one should ever leave a picnic hungry. Our advice? Bring as many blankets and pillows as possible and bliss out from brunch 'til the bats come out.
Make Your Own Alco-Popsicles
Who doesn't love a summer popsicle on a sweltering 30-degree day?! Swap the standard drinks at your next get-together with tasty cocktail-inspired popsicles. Learn a new recipe with your BFF and stamp it with your own signature style; name it, even. Let's be honest, drinks are way more playful in popsicle form. A'tivo Frozé, anyone?
Sunday Session
This summer is serving up some seriously fun Sunday sessions across Australia. From Manly Wharf Hotel's A'tivo Sunday's On The Jetty to Melbourne's Garden State Hotel's Sunday Gins + Tins, follow your favourite bars and keep abreast of what's on because there's an abundance of gigs you don't want to miss. But a word of warning: Your weekend fever will undoubtedly worsen.
Create Your Own Open-Air Cinema
Make the most of those balmy summer nights by bringing the indoors outside. Forget exorbitant movie tickets; get the gang together, dust off the projector and crack open the popcorn with your very own open-air cinema. A vote for which film to screen is a must - but let's be real, you can never go wrong with a trashy rom-com.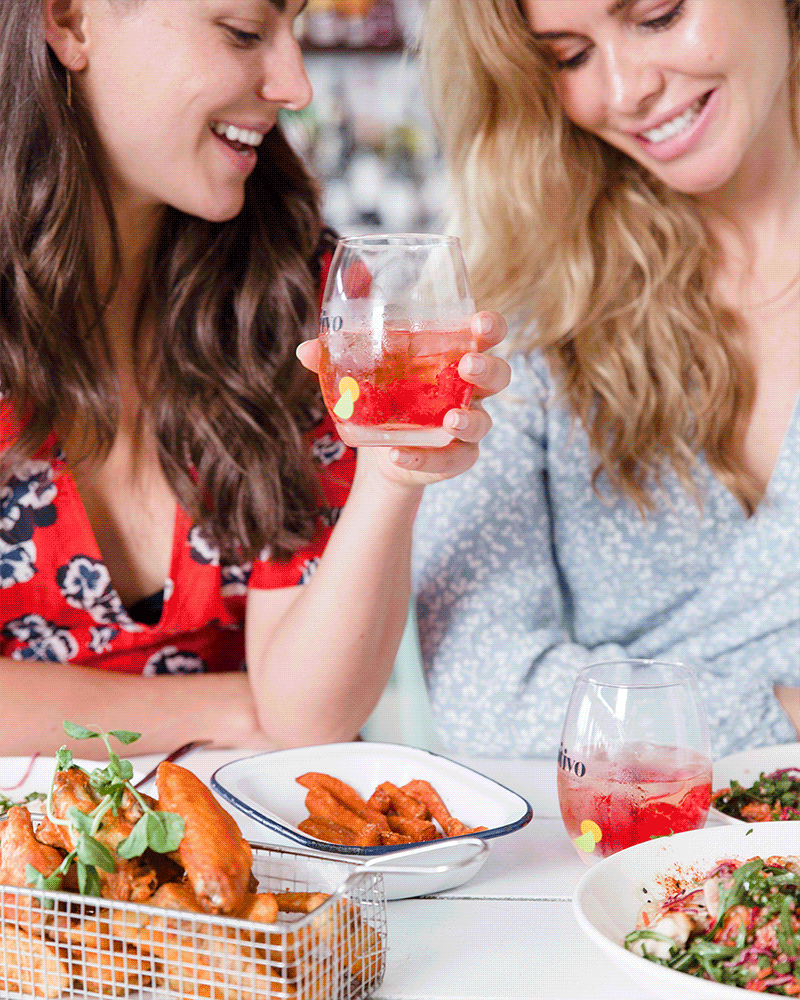 Host An Al Fresco Potluck Dinner Party
As the late Anthony Bourdain said: "The perfect meal, or the best of meals, occur in a context that frequently has very little to do with the food itself." And we couldn't agree more. Encourage your friends to each contribute a dish, although it's less about the food and more about the act of sharing it. Theme it and take turns in hosting because it'll undoubtedly be a memorable night that will turn into a ritual.
Chase Waterfalls
There's no denying our exquisite country is teeming with idyllic national parks, and they're too spectacular not to explore. Pick a trail you've never conquered before, pack a bag of adventure essentials and channel your inner Columbus. From towering cliffs and breathtaking gorges to hidden pools and stunning waterfalls, there's a bounty of remarkable sites to discover – just don't forget the bug spray!
Nail A New Skill
Three months is an ample amount of time to acquire a new skill, so if you've been busting to challenge yourself and try something new, why not have a crack over summer? Start learning a language, take up a pottery class or master an unfathomably hard recipe – whatever it is dive into head first. It'll not only be a laugh but super satisfying too.
Rooftop Bar Crawl
Forget the fridge-to-fridge, a rooftop bar crawl screams summer – and with so many new rooftop bars to choose from, how can you go wrong, really? Watching the sun set atop a gorgeous, sunny rooftop bar with great beats, cold drinks and mouth-watering grub is total weekend goals.
Image Credit: Yasmin Mund
Editor's note: This article is sponsored by A'tivo - Spritz With A Twist - and proudly endorsed by The Urban List. Thank you for supporting the sponsors who make The Urban List possible. Click here for more information on our editorial policy.