Did you know we make 35,000 decisions a day? No wonder we order takeout from the same Thai place or watch the same movie over and over again—we're overwhelmed with decisions. Enter: Future You. That elusive person who has their life together takes the hits and turns them into successes. We all have goals, but the motivation and the tangible, actionable steps seem out of reach.
From moving out or saving for a house to going overseas or kicking your credit card debt, there are proactive steps you can take to help Future You. Consider this a 'quick fix' guide with long term benefits, an easy lesson in 'how to adult' or a cheat sheet for every self-help book that your parents passively aggressively bought for your birthday. Thanks to CommBank's Goal Tracker, all you need to do is follow these simple tips and say hello to savings success.
1. Set A Goal (Seriously)
Seems simple right? But the first step toward kicking your goal is actually setting one. Spending can feel so good, but when you have looming debts or life goals, financial freedom and independence can feel even better. Your goal may be paying off that HECS debt or finally booking that holiday. Depending on your situation, you may also need multiple goals, both short and long term. Setting something specific improves performance compared to a vague 'do your best' intent. Keep reminding yourself of the goal that you set and then repeat after us: I can do this.
2. Separate Your Savings
If your goal is to travel to New York City for a month to take a big bite of The Big Apple then create a separate savings account and name it exactly what your goal is (read: Livin' It Up In NYC) to ensure it's top of mind every time you check your account. While you're at it, go ahead and rename all of your accounts, like spending and rent, so your banking system is structured and simplified.
3. Pay Yourself First
Pay day is an indescribable hit of dopamine, but your funds can quickly sift through your fingertips if you're not careful and before you know it you've missed your savings contribution and you need to stretch to ration your cash until next pay day.
To overcome forgetfulness and prevent this from happening, set up an automatic payment into your savings account the day after you're paid so that reaching your savings goal is a priority. It's kind of like ripping off a Band-Aid…it hurts at first but sweet relief will follow and you'll begin to develop a healthy financial habit. Your savings account will be growing before you know it.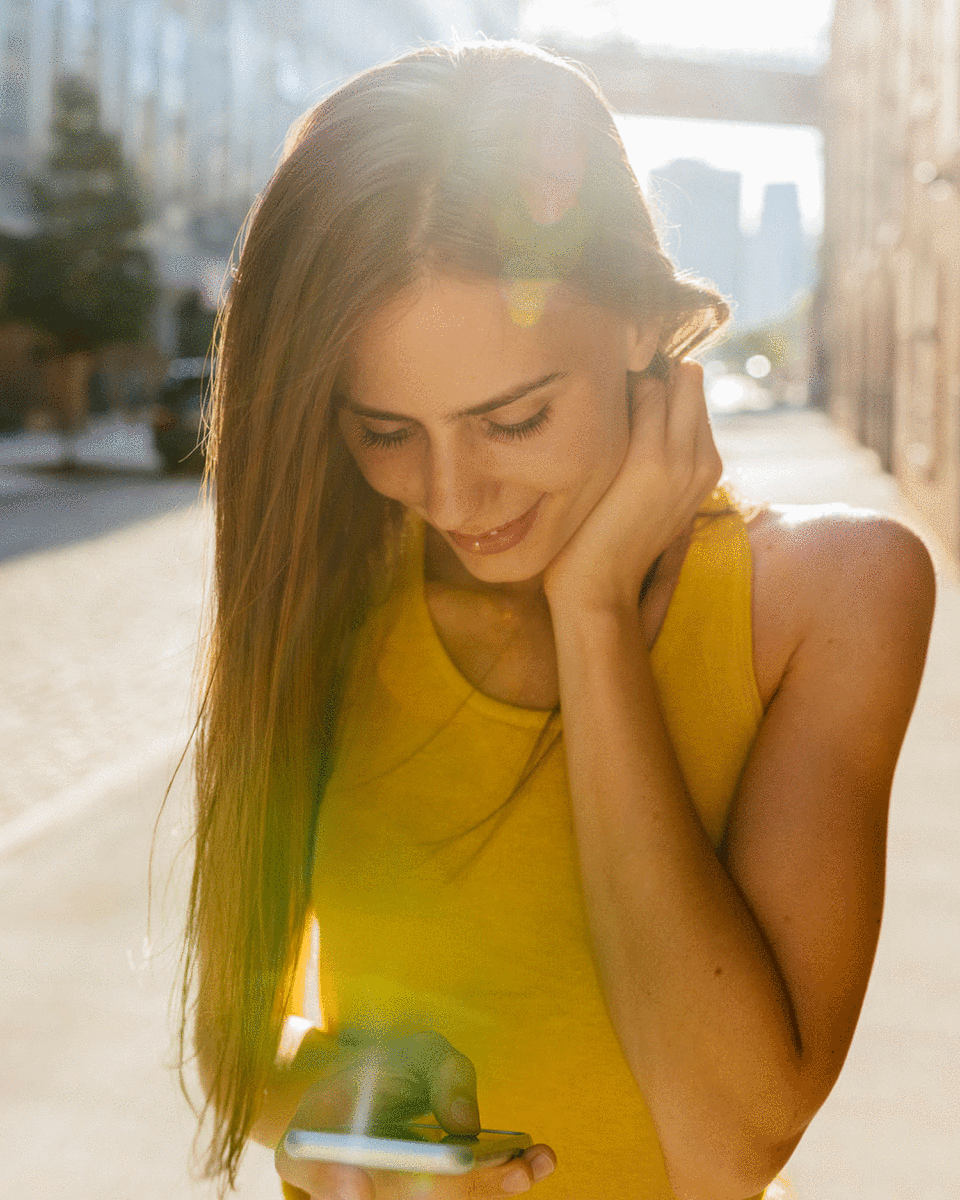 4. Work To A Timeframe (And Stick To It)
As the saying goes: short-term pain leads to long-term gain, but how many times do we say we'll do something but then don't do it? Sure, you can talk the talk but can you walk the walk?
Avoid procrastination and set out a realistic timeframe; know your limits and how much you actually need to live off and for how long. For example, before you decide to move out, save 'rent' as you go in the six months leading up to the big move. This way you'll be in a healthy position financially and you'll know exactly what it feels like to sacrifice lifestyle (one less night out) for a roof over your head. Or if an overseas trip is your goal, start plotting your timeline earlier rather than later and ensure you have enough to dish out when flights, accommodation, visas and insurance roll around. Better yet, pay for each big ticket item a month apart so that your funds don't disappear in one fell swoop and you have time to earn more in between.
5. Break It Down
No, we're not talking about breaking it down on the dance floor during your vacay just yet. We're talking about breaking down those savings goals. So it's less overwhelming, break your overall goal into smaller, more achievable targets. A target of $5,000 over 10 months for a trip can seem like a lot but $115 a week is less daunting. CommBank's Goal Tracker breaks your end goal into smaller weekly targets to help you understand how much you need to save each week to reach your goal. There's nothing worse than getting to the halfway mark and realising you still have 80 per cent to go. Breaking it down helps avoid a midway panic.
6. Track Your Progress
Let's be real, watching your money grow is addictive, but as much as implementing a savings strategy and putting it into practice is great, don't forget to track your progress (it's the best bit). And hey, don't give yourself a hard time if unexpected costs (read: gig tickets) crop up, just be sure to consider how to get back on track and steer your savings back into the green. CommBank's Goal Tracker can help by automatically calculating how much you should increase your weekly savings goal to cover the downfall.
Stop saying your goals are Future You's problem because (news flash) Future You is still You. CommBank's Goal Tracker offers a simple and effective solution to managing your savings goals by breaking your bigger goals into mini, achievable ones. Click here to find out more and kick-start your savings goal but always consider the terms and conditions when making a decision about what best suits your circumstances.
Editor's note: This article is sponsored by CommBank's Goal Tracker and proudly endorsed by Urban List. Thank you for supporting the sponsors who make Urban List possible. Click here for more information on our editorial policy.