Look—there's a reason "cheese" makes up one-third of the name of Sydney Italian restaurant group, Salt Meats Cheese. These guys are pretty nuts about cheese.
This Tuesday at their Circular Quay outpost, the Salt Meats Cheese crew will be demonstrating their undying love of all things cheese with a one-off dedicated cheese feast that features—wait for it—bottomless pouring cheese fondue.
For just $35 per person, or $29 if you bring three mates along, SMC's cheese feast includes four courses of cheese-heavy items (to drench in fondue, obviously).
On the menu is a wedge of gooey deep-fried burrata served with a Caprese salad, a corn tostada with fresh cheese, avocado, sundried tomato pâté and paprika, a salted baked pumpkin filled with creamy spaghetti cacio e pepe and, last but not least, a plate of whipped ricotta and fetta with mushroom served on a round of truffle focaccina dipping bread.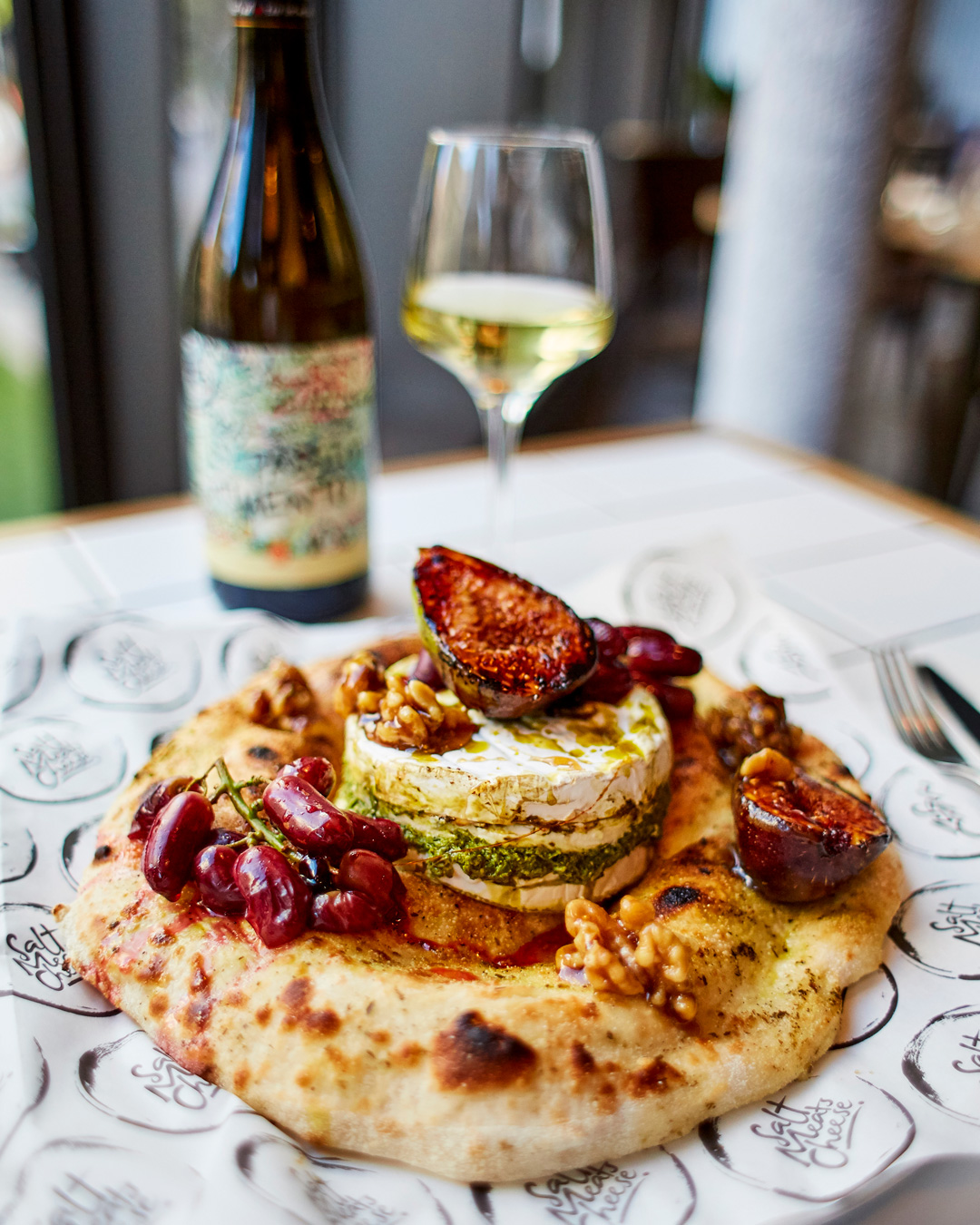 Wash it all down with matching wines ($29 per person for a Marlborough Sauvignon Blanc, or $39 for an Italian Valpolicella Ripasso), and you're absolutely winning at Tuesday night feasting.
Book your spot here.
The Details
What: SMC Cheese Feast
When: Tuesday 3 March, 5pm - 9.30pm
Where: Salt Meats Cheese, Circular Quay
While you're here, you'll want to add this epic two-day cheese festival to your calendar.
Image credit: Salt Meats Cheese