Don't get us wrong, we're all about Netflix and chill but there are so many more thrilling ways to spend your time during the cooler seasons. And with winter hibernation fast approaching, we're ready to rug up and take on the world, despite the questionable temperature.
From snowy music festivals and teeth-chattering nudie swims to glow worms and truffle hunting, there's an abundance of things beyond the couch to see and do. And if it's a little out of your local district, why not maximise the micro escape with a bite-sized weekend away? No need to eat into your annual leave just a couple of nights away for such much-needed rest and recovery.
When planning your winter activity hit list, warmth and versatility come into play and you must be equipped with travel-friendly essentials to keep the chill at bay. Here, we've teamed up with UNIQLO to bring you ten winter weekend adventure ideas, so fun they'll leave you and your mates thinking: What winter?
Truffle Kerfuffle
Manjimup, WA
Truffles might be an acquired taste but if you're a fan, Truffle Kerfuffle is a must for your winter hit list. Now in its ninth year, Truffle Kerfuffle is a weekend-long celebration of one of the world's most luxurious ingredients: the black truffle. Rug up and get your truffle fix as you explore the heart of Australian truffle country. From foodie masterclasses with world-renowned chefs and decadent truffle-laden dinners, to truffle hunting and glamping fireside, the program is jam-packed with an array of culinary events and will certainly keep boredom at bay.
12 Apostles Gourmet Trail
Great Ocean Road, VIC
Renowned as the jewel in the crown of the Great Ocean Road, the 12 Apostles are a go-to destination brimming with natural splendour. But aside from the awe-inspiring trails and breathtaking views, there is an abundance of foodie hotspots that are well worth the drive. From creamy sundaes and chocolate to giant strawberries and moreish wines, the 75-kilometre loop boats an array of gourmet produce so be sure to bring a bag or two and stock up on supplies. We recommend taking your time and making a weekend out of it with an overnight farm stay or cottage retreat.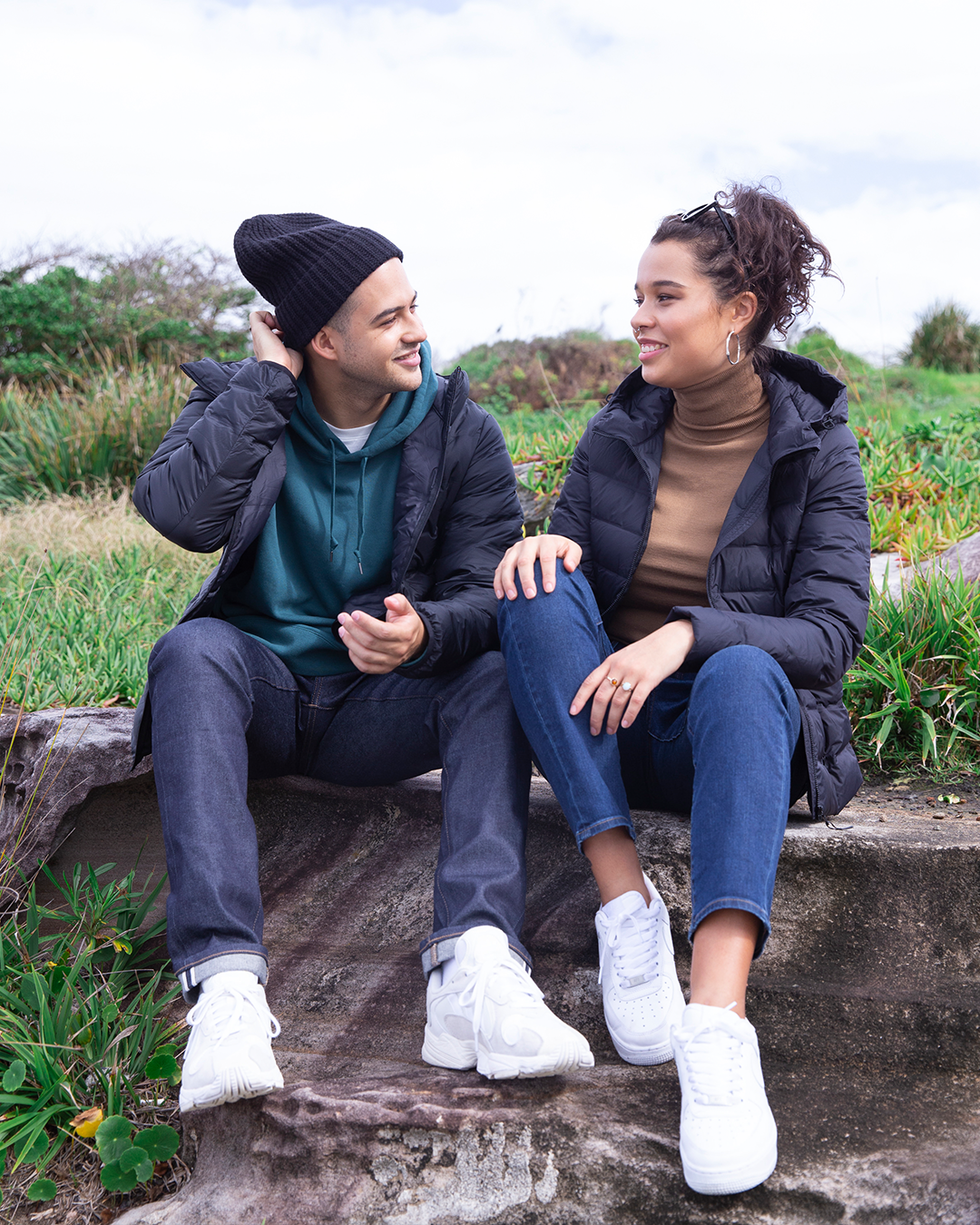 Chase Ocean Pools
NSW East Coast
Carved into the rock shelves of New South Wales coastal beaches are over 100 'gram-worthy ocean pools just waiting to be explored—and winter is by far the best time to check them out. Sure, the cooler temperatures might be a shock to the system but with diminished crowds and calmer waters, it's a stunning way to kick-start your day or weekend. We recommend ticking off as many as you can this winter and reward yourself with a hot coffee afterwards. From Bondi Icebergs and Bronte Baths to Cronulla Rock Pool and Maroubra's Mahon Pool, snap a pic and make a splash.
Nude Solstice Swim
Long Beach, Sandy Bay TAS
Speaking of teeth-chattering swims, the ultimate way to plunge into winter at full speed is the annual Nude Solstice Swim at Long Beach in Tasmania. Part of the Museum of Old and New Art's (MONA) annual Dark Mofo festival, the early-morning nudie swim has grown in popularity over the years is but certainly not for the faint-hearted—or prudish. Over 2,200 participants registered to get wet in 2018 but when it came to the morning of only 1,537 dared to bare.
Free and totally safe, the swim champions diversity and is perfect for the free spirits among us. If getting your gear off at the crack of dawn to the sound of drums with thousands of strangers sounds like a blast (it is) then get down to Long Beach June 22. Just be sure to bring a warm jacket, like UNIQLO's versatile and travel-friendly Ultra Light Down Parker, to cocoon yourself in afterwards.
Cabin Fever
Margaret River, WA
Celebrating everything we love about winter, Cabin Fever is a tasty smorgasbord of over 40 events held throughout the Margaret River and Busselton Region from July 19-28, and is a surefire way to 'break up with your doona'. Quite possibly the best foodie event on the WA calendar, the ten-day festival is a mix of music, art, food, wine and culture. Think fondue by a crackling fire, cheese toastie battles, hip hop yoga brunch, DJs and wine pairing. Tickets are on sale now so be sure to nab one before it sells out.
SNOWTUNES Music Festival
Jindabyne, NSW
Regarded as one of the coolest (read: chilliest) music festivals in Australia, Snowtunes is the Southern Hemisphere's biggest snow music festival and is returning to New South Wales' Snowy Mountains for 2019. Presented by triple j, the massive music event is running across two nights from August 30-31 at Jindabyne's Open Air Stage and us set to go off. The lineup is yet to be announced but considering Violent Soho, Rudimental, Hockey Dad and Meg Mac were a few headliners last year, this year's event is bound to be a no-brainer. Shred all day and dance all night? Sounds like a recipe for a knockout winter escape.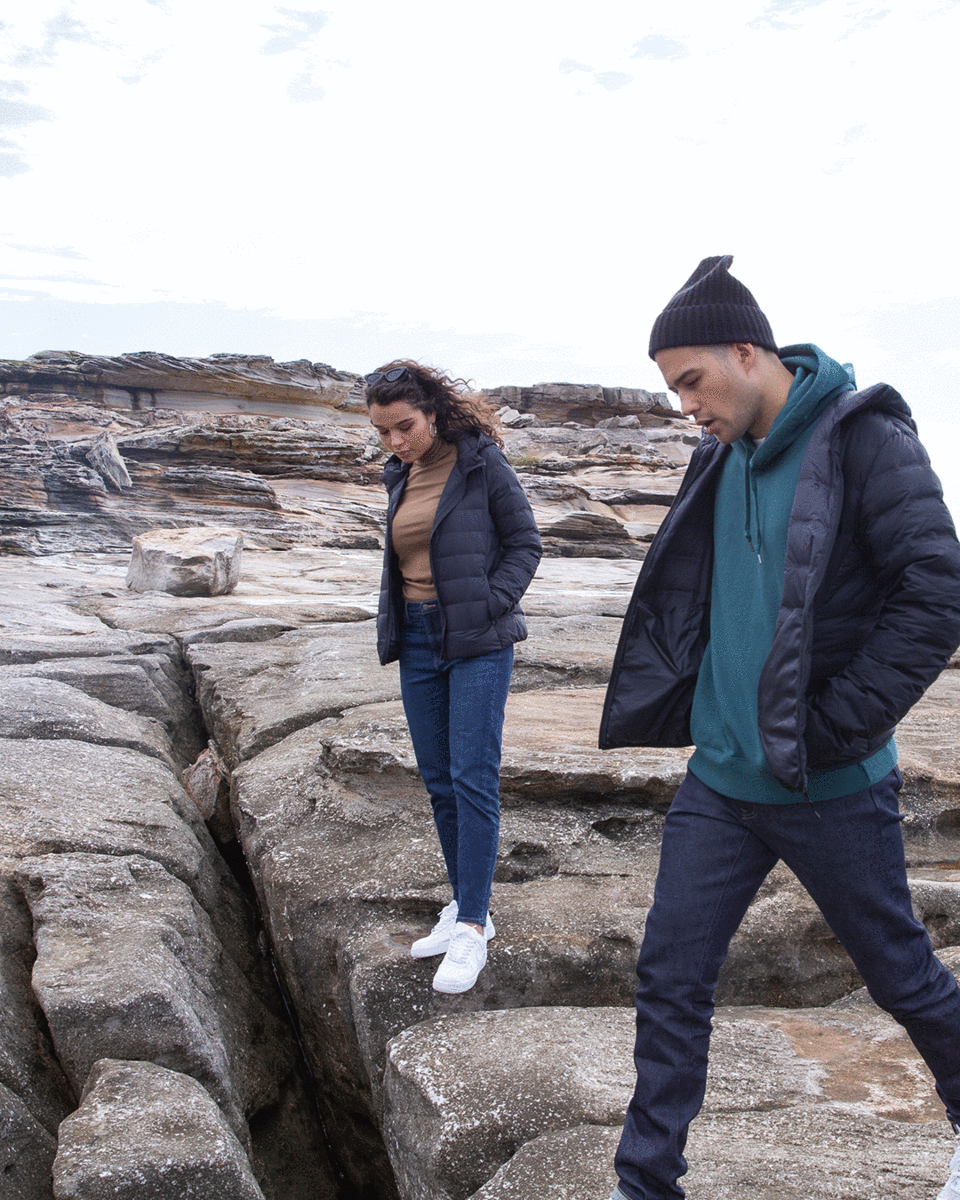 Swim With Giant Cuttlefish
Stony Point, SA
Cuttlefish? You ask. Yes, cuttlefish. People travel from all over the globe to swim with these magnificent creatures in South Australia during winter and it really is something to behold. Whether you prefer snorkelling or diving, hundreds of Giant Australian cuttlefish can be seen in the coastal shallows off Stony Point and Black Point. June and July are the best (and only) time to swim with them because that's when breeding is in full swing. Get up close and personal with them as you take in their strikingly colourful and luminescent patterns. Their other-worldly presence is truly unique and swimming with them is unlike anything you will experience.
Glow Worm Tunnel
Wollemi National Park, NSW
While we're on the topic of other-worldly experiences, trekking to an abandoned railway tunnel to relish thousands of glittery glow worms is certainly not your average day. Part of the heritage-listed Wollemi National Park, which is just a couple of hours north-west of Sydney, the 400 metre-long Glow Worm Tunnel is an incredibly ethereal encounter you won't forget. Emitting a supernatural-like bluish glow to lure their prey, the glow worms light up the entire tunnel but are sensitive to sound and light so tread cautiously and be careful where you shine your torch. It's definitely one for the bucket list.
Swim With The Whale Sharks
Ningaloo Reef, WA
Each year between mid-March and July, majestic whale sharks migrate past Western Australia's Ningaloo Reef and thrill seekers and ocean lovers alike get the chance to snorkel alongside them. And with Ningaloo being one of the only places in the world where whale sharks appear in large numbers, it's certainly one for the bucket list (if you're game). Dwarfing humans in the water, they can grow up to 12 metres in length but, thankfully, their diet only consists of the microscopic type so it's super safe. If you consider yourself a bit of an adrenaline junkie, plan a trip to Ningaloo in early winter and relish the slightly warmer water and magical marine life.
White Night
Melbourne, VIC
Melbourne's White Night returns for 2019, but it's is a little different this time around. For the first time, White Night will be held over three consecutive days in winter across three key precincts. Dubbed White Night 'Reimagined', the festival will span from August 22-24, and transform Melbourne's iconic inner-city parks and gardens into a kaleidoscopic spectacle. Serving up an enticing fusion of food and music, the winter art festival will showcase some of Victoria's best local produce and talent. So, get ready to gear up and brave the cold because White Night is an unforgettable way to ensure your winter finishes with a bang.
With all these awesome winter adventures, trust us when we say: you're going to want to stay as warm as possible. Fortunately, UNIQLO has an unrivalled range of affordable Ultra Light Down outerwear that's both versatile and travel-friendly; perfect for a winter weekend escape. And with multiple cuts and colourways to suit your style, it's undoubtedly a winter investment that'll be paying dividends for years to come.
Editor's note: This article is proudly sponsored by UNIQLO and endorsed by Urban List. Thank you for supporting the sponsors who make Urban List possible. Click here for more information on our editorial policy.