What's that? You're stuck in the sweltering paradise of Brisbane for the holidays and you're on the hunt for things to do? You poor sweaty sausage. Let us help you out.
We've got loads of cocktails to slurp, parties to hit, recipes to mess through, and other fun and festive things to do in Brisbane for the holidays.
1. Get brain freeze drinking one of the best frozen cocktails in Brisbane.
2. Then hit up one of Brisbane's best karaoke bars.
3. Get your last-min Christmas shopping done (locally, natch) at one of the best shopping precincts in Brisbane!
4. Get on down at one of the best New Year's Eve parties in Brisbane.
5. Go to Soleil Pool Bar and cool down with a dip and mucho cocktails.
6. Make one of these DIY Christmas gifts and impress everyone.
7. Forget bar crawls. Do a cheese-crawl to Brisbane's best cheese shops.
8. Or…you could hit up every delicious watering hole on our list of Brisbane's best gastro pubs.
9. Tick off how many of our essential Brisbane Christmas eats you've munched.
10. Grab your crew, slap on some sunscreen, and have a sun-drenched drinking sesh' at one Brisbane's best rooftop bars.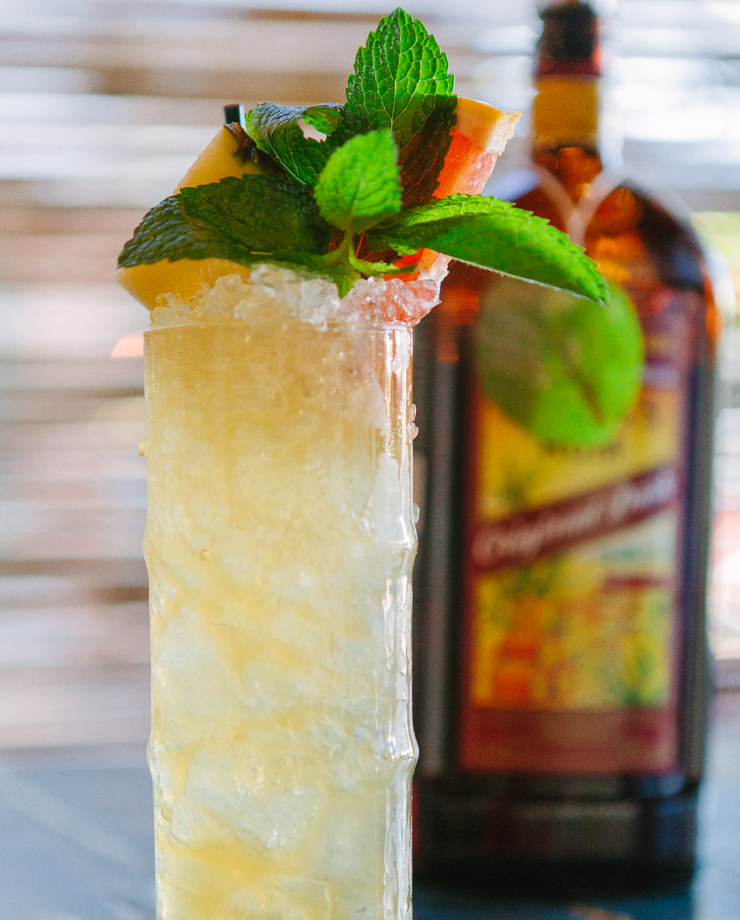 11. Show your Christmas turkey (and your relatives) who's boss with our guide to not stuffing up your Christmas turkey.
12. Avoid the festive five by hitting up our list of Brisbane's best acai bowls.
13. Embrace the festive five by working your way through our list of the 50 fattest feeds in Brisbane.
14. Count off how many of the 50 best ever Brisbane breakfasts you ate this year.
15. Get a spray tan and hit the beach.
16. Don't get a spray tan and hit one of Brisbane's best dive bars.
17. Make this frozen banana ice cream recipe.
18. Go on a road trip to Moreton Island, Noosa, or Coolangatta.
19. See how many of 2014's biggest food trends you fell for. You trendy sucker!
20. Or see out the holidays as we intend to, by embracing all day drunkenness with breakfast bloody marys from our Brisbane's best bloody marys list.
Image credits: Daniel Maddock