The hazy days of summer might feel a while away yet, but trust us, when it's scorching outside and you're rifling through bikini racks with a 36D top in one hand and a size 6 bottoms in the other, you're going to wish you planned for swimwear season sooner.
Whether you're a classicist, frill-seeker, or mix-and-match kinda girl, we've got a two-piece for you. These are our favourite new season swimmers to splash out on this summer.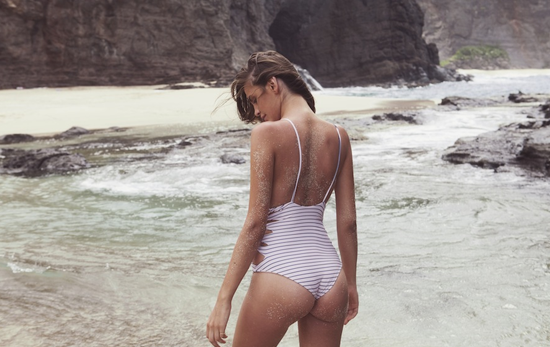 1. Gypsy Cut
Gypset hits the pool. Sitting somewhere between a classic Italian 'kini and the out-and-out sex appeal of a Brazillian cut, Acacia's swimwear is one-of-kind. Known for their custom prints and unusual cuts, these swimmers toe the line between total pool-side show-off and refined recliner.
Acacia Swimwear, Florence Full Piece Suit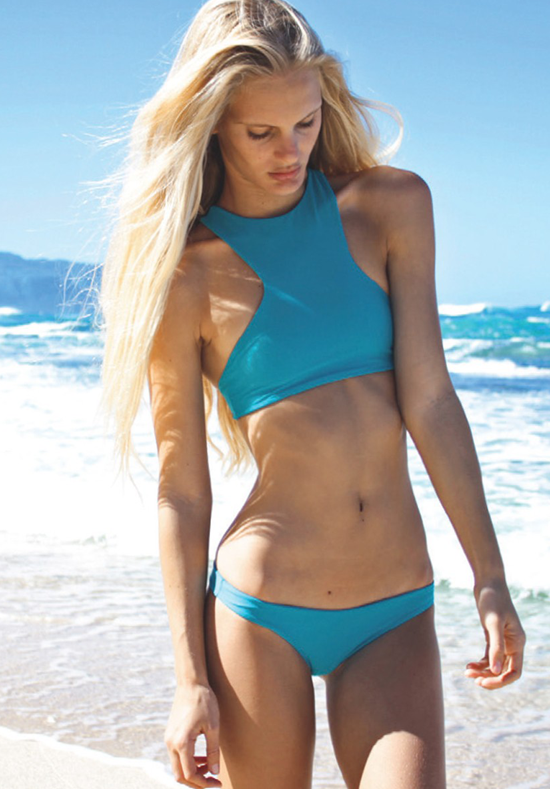 2. surf's up
Hailing from the OC, and loved by surfer babes and sun worshippers everywhere, MIKOH's seamless and hardware-free swimmers might be made for a surf board, but that doesn't stop them from being pretty darn cute. The sporty Barbados Top will keep you in place up top, while the Bondi Bottoms are a little bit—ok, a lot—cheeky.
MIKOH, Bondi Bottom, Barbados Top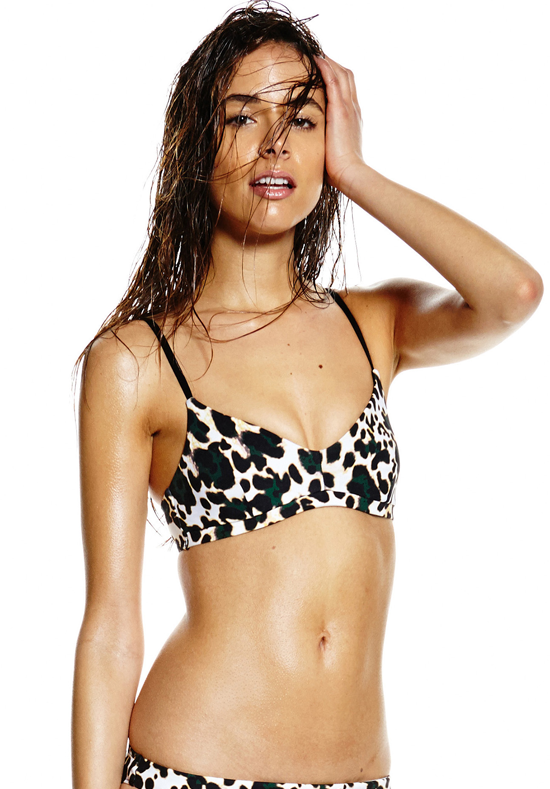 3. Sports Max
Sporty bikini tops are the new string bikinis—you heard it here first. They keep your puppies in place and they lend your beach ensemble an air of nonchalant tom-boyishness the girls in pink frilly numbers can only dream of. The Upside's Hudson Bikini in print-of-the-decade, leopard, is equal parts wearable and flashy.
The Upside, Hudson Leopard Print Bikini Top, Briefs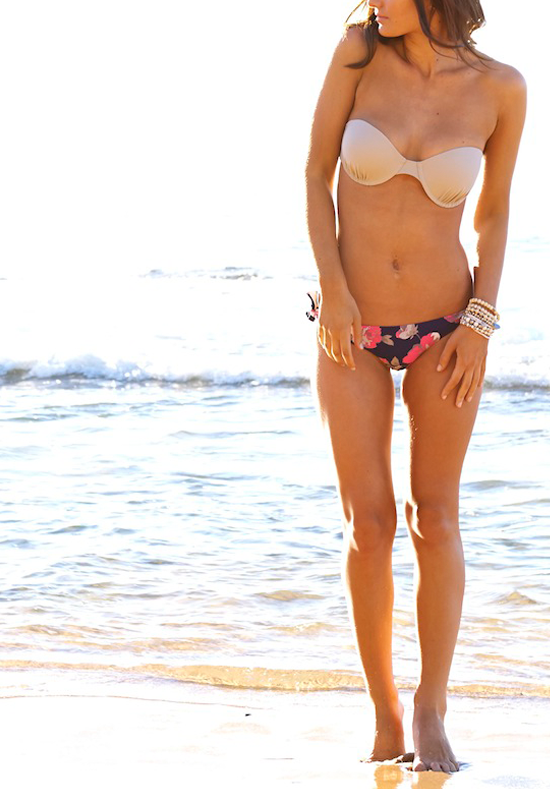 4. Supa Separates
Aussie label RH know that wearing the same old swimmers all vaykay long is a snore, so their collection of durable and cutesy bikini separates are made to be mix-and-matched. Their brights and frills are, quite frankly, adorbs, but it's their simple bandeau that's stolen our hearts. Detachable halter neck straps, SPF 50+ spandex, and soft cups make for a stylish addition to your sand-straddling repertoire. Pair it with the Kiwi Florals Frilly Bottoms and it's a full-blown summer fling.
RH Swimwear Bandeau, Kiwi Floral Frilly Bottoms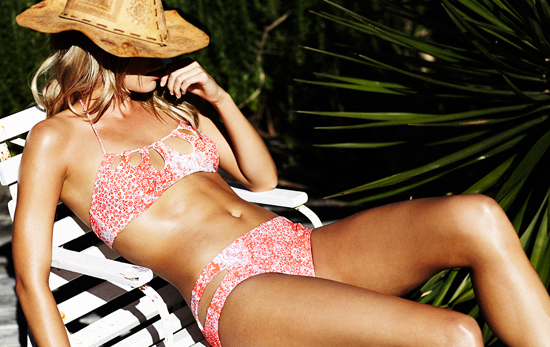 5. The Aussie Cossie
Aussie label Zulu & Zephyr have nostalgic swimwear nailed—their collections have the feel of borrowing from your mum's cossie collection, and the results are made for the Australian beach. Just the right side of retro, the Reverse Bralette Bikini is both poised and playfully peek-a-boo-ish.
The Zulu Reverse Bralette Bikini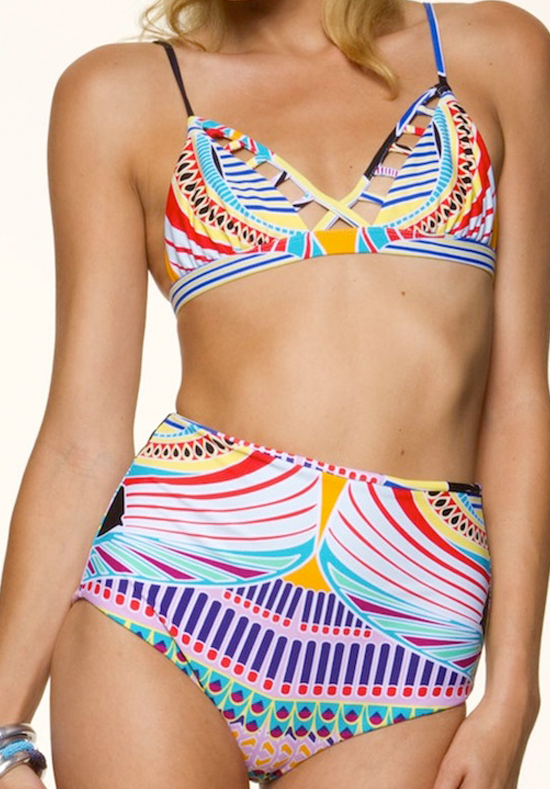 6. Party Pants
Ibiza, anyone? The techno tribal two pieces Mara Hoffman's turning out might need a tan to pull off, but once you've braved the party palette you'll be turning heads left, right and centre. Summer's no time for shrinking violets.
Mara Hoffman, Printed Bikini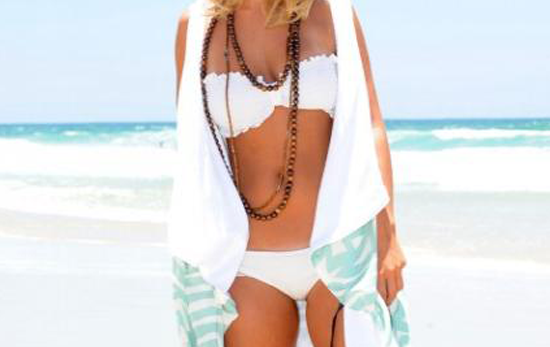 7. The Cover Up
If your idea of a perfect day on the beach doesn't involve the whole world observing your buttocks, then you're going to love what Black Seaweed is putting down. Black Seaweed's capes make the trip from water to deck chair that much smoother, providing just the right amount of cover to retain your modesty, while still showing some skin, and drying you off (they're made from super soft absorbent toweling) all at the same time. As well as retaining your dignity, these capes have hidden zipped pockets for storing your precious goods in. Multipurpose! Because the truly style conscious among us know that the way you dry off is as important as what you choose get wet in. Black Seaweed also make capes for kids, so you can get matchy with your little tykes. Naw.
Black Seaweed, Green and White Cape
Image credits: Bikini Alchemy, Daily Crush, This Island Life, Style Runner, The Fashion Spot