Ah, a day at the cricket… there's nothing like it.
First you have to prepare. You get up at the crack of dawn to read the latest news on the match. You eat your Coco Pops, have a bath, put on your supporter gear, which preferably includes a vintage Australian One Day International shirt and a ridiculously wide-brimmed hat, and start applying layers of SPF 50+ sunscreen. You put on two layers of the oily, paste-like cream, then a layer of zinc, then another layer of sunscreen.
You pack your Esky bag full of ham and cheese sandwiches and Just Juice poppers and set off with your mates for the mighty Gabba on Brisbane's wonderful public transport system. Remember it's a free ride if you're going to the game!
Once you're at the ground and have found your own brightly coloured seat, it's time to sit back and enjoy many, many hours of quality entertainment.
If the action out on the pitch should lull at any moment, and it very rarely does, you might sneak in a cheeky low-strength beer or two and perhaps a packet of chips from the canteen.
After a few watery beers you might think of a funny comment to shout at whichever fielder is patrolling the boundary closest to you. Something about his appearance or running style or cricketing ability usually works well.
Before you know it, the day's play will be over and you'll find yourself in the predicament of being tired, emotional and quite buzzed at 6pm in the evening.
Now it's time to head to a nearby hotel or public bar for a bite to eat and perhaps some more beers and rum and cokes and Sambuca shots.
No need to argue with your clueless chums about where to go. We've compiled a list of the best spots to hit up after the cricket. Here it is.
Canvas
Woolloongabba
After a long day in the sun, the best destination is surely a cool, dark place that serves mushroom pizzas, marinated chicken skewers and superb martinis. Canvas, on Logan road, has all those things and more and you certainly won't regret stopping by for a bite and a tipple.
If Canvas were a cricketer it would be: Mark Waugh.
Crosstown Eating House
Woolloongabba
We know you might not be in the mood for antiquing after the cricket, but you might want to head to the antique strip anyway. That's where you'll find the Crosstown Eating House, a boisterous restaurant that won't leave you wanting if you're in the mood for a quality meal. Think stuffed olives, lamb rump, and gourmet cheeseburgers.
If Crosstown Eating House were a cricketer it would be: Jeff Dujon.
The Pineapple Hotel
Kangaroo Point
You'll hardly realise you've left the Gabba if you head just up the road to The Pineapple Hotel. Punters crowd the big, welcoming pub after every game for the cheap eats, flowing beers and approximately 400 TV screens showing sport.
If The Pineapple Hotel were a cricketer it would be: Shane Warne.
Brewhouse
South Brisbane
For lovers of craft beer, the Brewhouse is a tempting post-game destination indeed. Just follow Stanley Street along until you get to this microbrewery-within-a-pub where you can try the ales made right there on the premises, as well as various other alcoholic beverages. The pub grub is a treat, too, and served in hearty portions.
If the Brewhouse were a cricketer it would be: David Warner
Story Bridge Hotel
Kangaroo Point
Though several of the pubs on this list can be called 'iconic' the Story Bridge Hotel is arguably one of Brisbane's most famous watering holes. And for good reason. The heritage-listed building is home to some of the finest steaks in town, and there is certainly no shortage of beer on tap. Sounds perfect after a day watching cricket, doesn't it?
If the Story Bridge Hotel were a cricketer it would be: Steve Waugh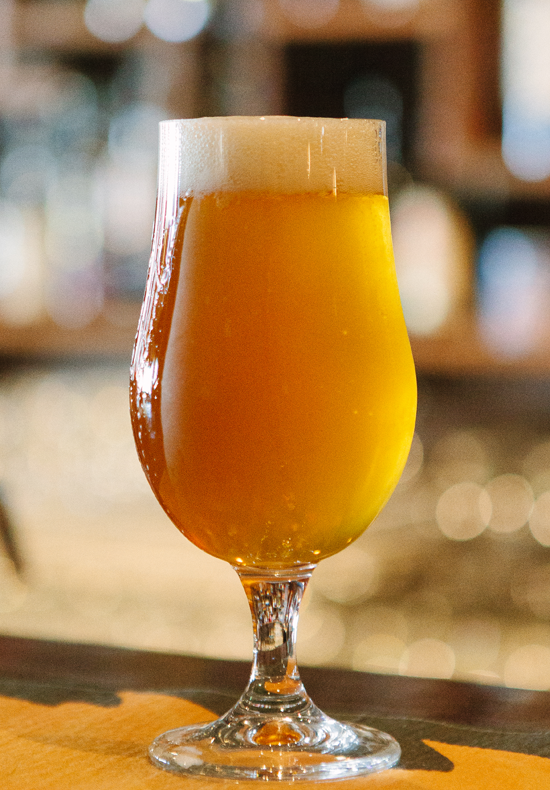 Padre
Woolloongabba
When the run-rate sits at around 2.2 and just three wickets fall over the course of a day, sometimes all you want to do is hit up a dive bar afterwards and lament about life. Then again, when you witness a manic day of action that involves heaps of runs, wickets and a tight finish, you probably want to hit up a dive bar celebrate life. In either case, Padre is probably the answer for you, and can be found a few minutes' walk from the Gabba on Stanley Street.
If Padre were a cricketer it would be: Daniel Vettori
The German Club
East Brisbane
Nothing says cricket like pork knuckles, German beer and a man on an accordion. Well, maybe some things say cricket more. But crikey, the German Club is literally just across the street from the Gabba and is always loads of fun, whether there is a game on or not. The difference between getting home at 7pm and 2am is very often this place.
If The German Club were a cricketer it would be: Boris Becker
Image credits: Daniel Maddock