Gone are the days of choosing between your skin or the planet. There's a slew of standout brands setting the beauty standard by ditching excess packaging and choosing natural alternatives.
But when it comes to switching to an eco-friendly beauty routine, it can be hard to know where to start, so we've rounded up a variety of products that won't compromise on quality or break the bank.
Get ready to glow up with these beauty buys that will save both your skin and the planet.
Plant-Based Body Wash
Boasting a creamy blend with small exfoliating strands of coconut, ecostore's gentle plant and mineral-based Coconut Soap will cleanse and nourish your skin without stripping your body's natural protective oils. Using ecostore's soap or body wash also means you can safely reuse any water used in your shower or bath on your beloved house plants, lawn, and garden as they include grey-water safe ingredients. Packaged in recycled materials, ecostore's range of soaps are ticking every green box.
Volumising Mascara
If you've been on the hunt for a natural and vegan waterproof mascara you can rely on, look no further than Eve Perez's Avocado Waterproof Mascara. Not only will this volumising mascara give you incredibly luscious lashes, thanks to the avocado oil, it'll also regenerate, strengthen and stimulate growth in your lashes. Check out their full range of makeup if you want to go natural from start to finish.
Sustainable Sunscreen
The most effective product for preventing ageing? Sunscreen. When choosing your sunscreen, always opt for an Aussie brand like We Are Feel Good Inc. Our Australian sun is harsher (thanks to a thinned ozone layer), so our sunscreens go through rigorous testing. Feel Good Inc's range is preservative, paraben and PABA free (the stuff that causes skin irritation and stings your eyes) and you won't find reef harming UV filters in these bottles, so you can feel good about using them.
Nutrient-Rich Facial Oil
Feed your skin with SALT by Hendrix's Mermaid Facial Oil. Packed with replenishing organic seed oils like jojoba, argan, rosehip and seabuckthorn, this facial oil is rich in vitamins, antioxidants and omega oils to help lock in moisture and stimulate cell regeneration. What's even better is that it's perfect for all skin types, even oily skin (when your skin overproduces oils, it just means it's crying out for more moisture!), so add a few drops to your skincare routine and relish in the glow.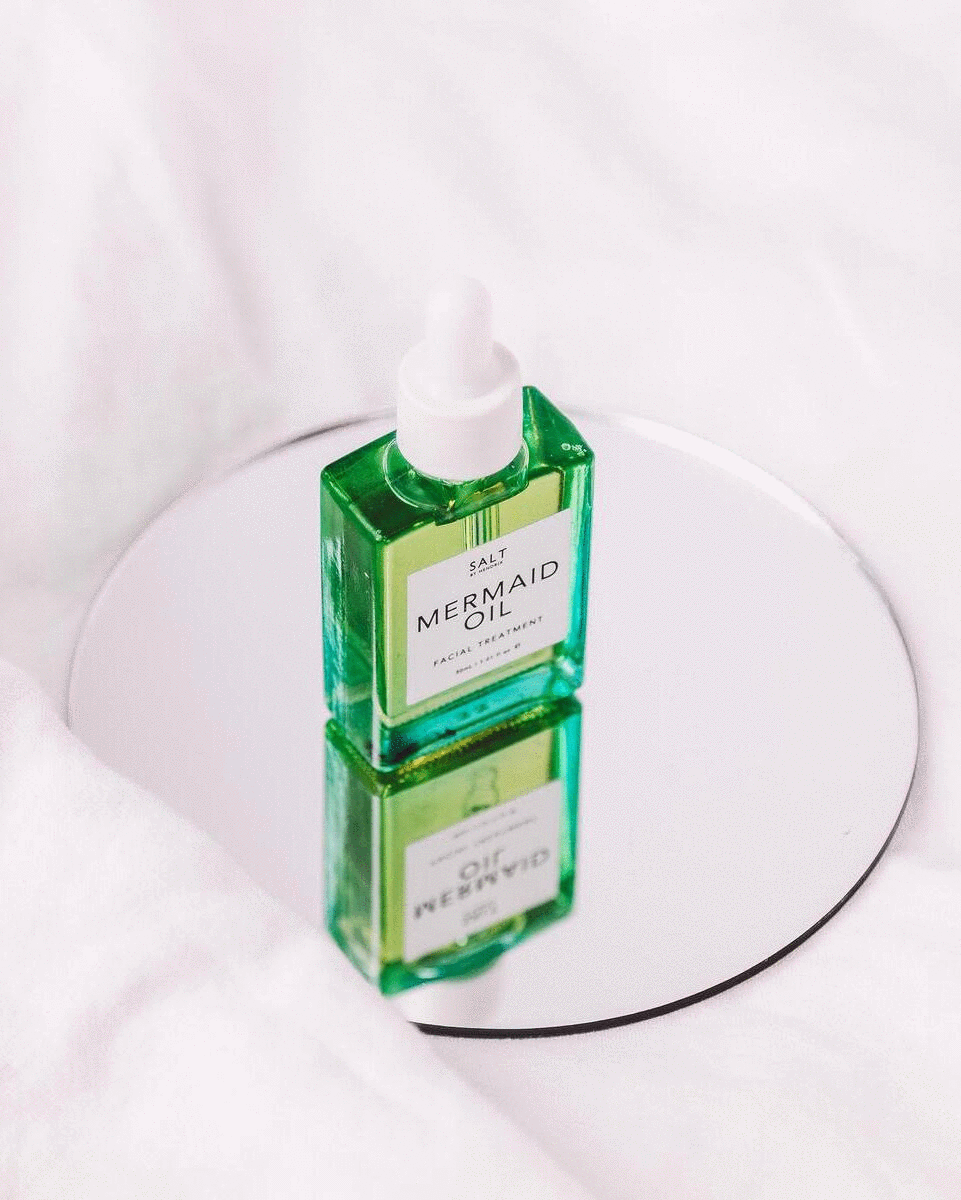 Reuseable Makeup Remover Pad
Instead of reaching for a makeup wipe or micellar water-drenched cotton pad, reach for a Face Halo instead. Made from microfibres 100 times finer than human hair, these reusable pads reach deep into your pores to dig out leftover makeup. The microfibres also hold onto the makeup, so you're not putting it back onto your face with every wipe. Once used, throw it into the washing machine (with a full load, we're trying to be eco-friendly here!) and it'll come out sparkling clean, ready to be used again and again. With this reusable pad, you're saving countless makeup wipes from ending up in landfill. We couldn't be more on board with this eco-friendly beauty buy.
Hydrating Foundation
When it comes to INIKA's Liquid Foundation there's a lot to get excited about. We're talking award-winning 100 per cent vegan and certified organic foundation that looks damn good. Made with hyaluronic acid that has long been touted as a unicorn ingredient for instant skin hydration, this ultra-hydrating foundation improves elasticity and reduces the appearance of fine lines. It's practically food for your skin, packed with natural antioxidants, vitamins and minerals that won't clog pores. The entire INIKA makeup range is just as impressive, so hit them up for all your beauty needs.
Glowy Fake Tan
This is a natural, organic and vegan fake tan that actually works. Luna Bronze is an Aussie brand that has developed a powerful, naturally-derived formula swirled in an elixir of enriching essential oils that gives you a radiant glow without the sun or harsh chemicals found in other fake tans. You won't find their products in boxes and layers of unnecessary packaging either—they're all about distinctive, minimalistic design. Their ethos is about keeping beauty simple, clean and eco-friendly so your eco-footprint is kept to a minimum.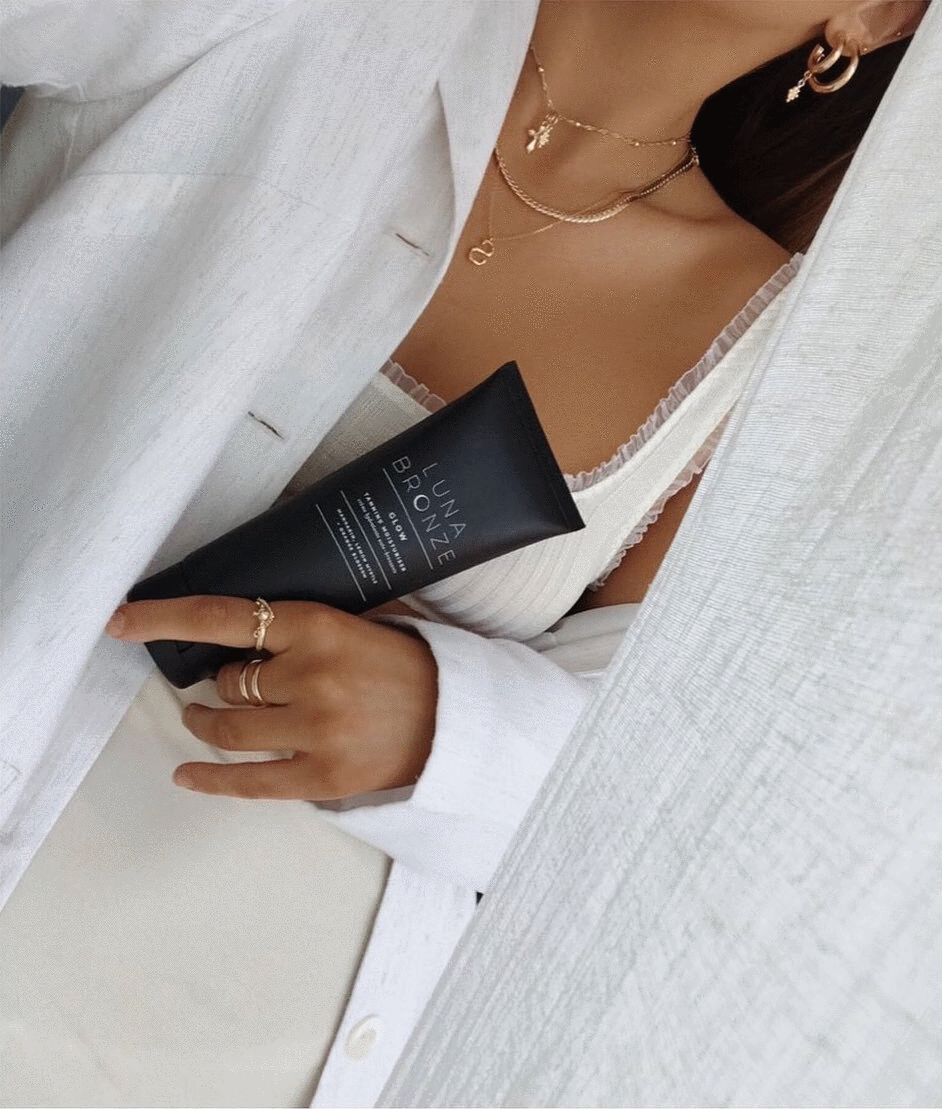 Nourishing Hand Wash
Take care of those hardworking hands with ecostore's nourishing Rose & Geranium Hand Wash. Made from plant-based ingredients, this gentle hand wash will cleanse, condition and nourish your paws without drying them out. Plus, this hand wash is packaged in a renewable sugarcane plastic bottle that's 100 per cent recyclable. That's a win for you and a win for our environment.
Get ready to up your personal care game thanks to ecostore's range of plant and mineral-based personal care products. Get your hands on it here.
Image credit: ecostore, Luna Bronze
Editor's note: This article is sponsored by ecostore and proudly endorsed by Urban List. Thank you for supporting the sponsors who make Urban List possible. Click here for more information on our editorial policy.