There comes a day in every woman's life when she looks in the mirror, and knows it's time to get serious about her skin.
The slap-dash skin care regime you've put up with in your 20s just isn't giving you results anymore. It's time for a change!
But what to do when you're staring into a future of what looks like uneven skin tone and wrinkles? Especially when you'd rather not resort to invasive surgeries and risky treatments (we don't know about you, but our idea of ageing gracefully is more Meryl Streep than Laurena from The Bachelor)?
Visit Sherril Dalitz and her team from The Brow & Skin Studio in Ashgrove, that's what!
Home to the best facial in Brisbane, Omnilux, The Brow & Skin Studio is also now offering Healite, an innovative new method of LED phototherapy, that's non-invasive, pain-free, more effective and based on some serious science!
Amen, to that.
So, how do Omnilux & Healite work?
Omnilux was originally created by an oncologist for non-melanoma skin lesions and both have been designed to assist with the rapid healing of skin, pain relief, arthritis, injury and post-operative recovery. Healite and Omnilux, when used in conjunction with each other, promise to go even deeper than your standard photo-rejuvenation, working at sub-cellular, cellular and tissue levels — which the experts tell us is the holy grail when it comes to skin treatments.
How is it different from Omnilux?
Healite and Omnilux are both targeted treatments with immediately visible results — you can actually see the difference after the first visit — Sherril and her team have been helping the women (and adventurous fellas) of Brisbane maintain that enviable youthful glow for over nine years now.
"Healite is very similar to Omnilux; The difference is that Healite has an extra 590 wavelength to penetrate even further which wakes up the epidermis cells and, due to the extra optical lens technology, it intensifies the response in the skin," says Sherril.
"It's a great way for those whose skin is used to light therapy to go that one step up from treatments they are already receiving."
So if, like me, you've been maligned with the dreaded wrinkle, The Brow & Skin Studio is about to become your new BFF.
Alongside their passion for Omnilux and Healite, the expert team also offer services such as face-focused treatments, facial peels, eyelash extensions and the best brows a girl could ask for (Sherril has clients from New York that wait for their trip home to get their brows done!).
To book in contact Sherril and her team on 07 3366 0002.
Sherril's Skin Commandments
Always wear sunscreen with both UVA and UVB protection. ALWAYS.
Use a daily skincare routine… And stick to it! "It's absolutely essential that your regime consists of these three products: exfoliator, hydrator and sunscreen," says Sherril.
Look at the ingredients list before investing. "The ingredients (like anti-oxidants) are pivotal to the results you will see, so make sure you're paying attention to what is in your creams, and products.
Want to try the best facial in Brisbane? Click here for all the details.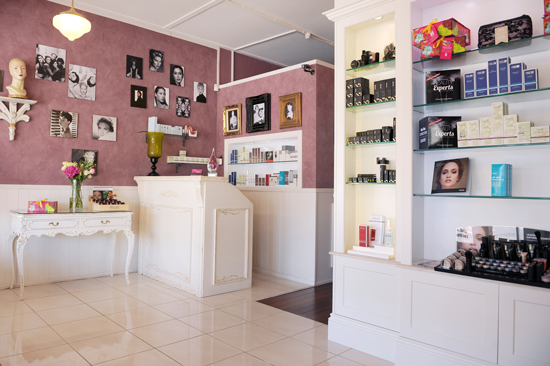 TUL Note: Today's List Love post is proudly sponsored by The Brow & Skin Studio and endorsed by The Urban List. Our sponsored posts will never be a secret - the List Love seal will be stamped on any sponsored material you see on the site. Thank you for supporting the sponsors who make The Urban List possible.
Image Credits: Listal, The Brow & Skin Studio