When it comes to good, honest to goodness 'Aussie grub' you can't go past a good surf club. Surf clubs are a part of Australian identity, and, we're certain that if we had our way, we'd put one up on every corner: beach or no beach! So the fact that Brissy has a surf club slap bang in the middle of town, surrounded by some of the best restaurants in South Bank, shows the lengths we'll go for the surf—and our food!
Perched across the sands of South Bank's Streets beach sits South Bank Surf Club. Not content with merely having some of the best damn views of the city, South Bank Surf Club had to go and bag themselves a beachside location on the ONLY beach in town! Greedy much?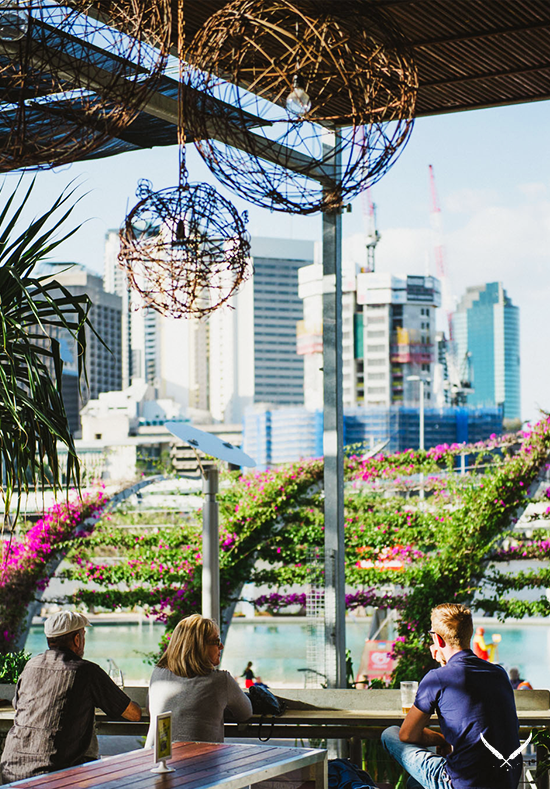 Whether you're looking for a quick feed and something cold to wash it down with before a performance at the theatre, or you're setting in for a lazy Sunday sesh with your best pals, South Bank Surf Club is multi-tasking venue to say the very least, and easily contends as one of the best restaurants in South Bank.
The new menu at South Bank Surf Club is fresh and modern, but keeping crowd favourites, like their pulled pork sandwich with New York pickles (we die!). No prizes for guessing that seafood is the speciality here. Be a greedy guts and order one of their impressive seafood platters—to share… or not, we won't judge! Hot tip: the Drunken Tomato and Chilli Mussels are a must!
From practically every seat in the house at South Bank Surf Club you get glorious views of the sand and cityscape, so finding yourself a spot to unwind on a sunny (read: humid as hell!) Brisbane day is a doddle. Nab you and your crew a long table, a bucket of chicken wings (well, we did crown them one of Brisbane's Best Cheap Eats for a reason- check out the list here!), and a round of drinks for the perfect lazy get-together.
The vibe here is something money just can't buy. Yes, the views help, and yes, they are in a killer waterfront location, but there is something timeless and easy-going about South Bank Surf Club, which makes it one of the best restaurants in South Bank. It manages to recreate that very feeling you get if in fact you were beachside at a real life beach!
And that, my friends, is no mean feat.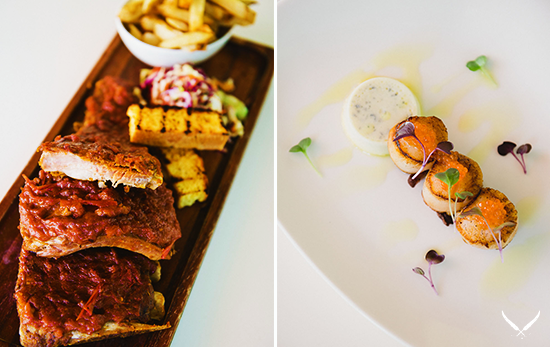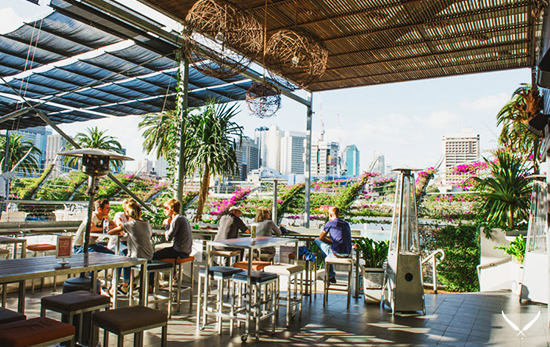 TUL Note: Today's List Love post is proudly sponsored by South Bank Surf Club and endorsed by The Urban List. Our sponsored posts will never be a secret - the List Love seal will be stamped on any sponsored material you see on the site. Thank you for supporting the sponsors who make The Urban List possible.
Image Credits: Hannah McCawley