If you keep up with our regular ramblings, you'll know that we here at The Urban List are massive fans of cool girl hair colours, preferably done by the best hairdressers in Brisbane.
But choosing the right shade ain't easy. The troubling questions this issue raises are enough to ruin a girl's beauty sleep. Cool or warm? Peach tones or golden ends? Can I pull off chocolate? Will ombre make my face look fat?!
We're not celebs, and we don't have the luxury of having our favourite hairdressers on speed dial, so when making major hair decisions like whether to dramatically changing up your hair color can feel like a pretty major commitment to make all on your own.
If you're staring down the barrel of a big hair colour transformation, chances are you could use some guidance before you actually sit down in The Chair, and we don't advocate throwing yourselves into a big life change without proper, professional advice So we've called on the well-coiffed crew at Epic Hair Designs — home to some of the best hairdressers and colourists Brisbane has to offer — to guide you in your very important quest to flattering hair.
With four salons dotted around Brisbane, Epic Hair is the easy choice for all things colour—here the team give us their tips on changing your hair colour, without losing your sh*t.
Skin tone and eye colour
Remember this article? The same rules apply to all hair colours, not just brunette, so be sure to consider whether your desired colour will suit your skin and eye colour.
"Take inspiration from your favorite celebs—bring a photo into the salon and our team of colour experts will make it happen. Here at Epic we are realistic with what your hair can achieve," says Louise Hodkinson, Epic's Manager and Stylist at Newmarket.
What do you want to enhance?
Even if you aren't planning on going for a drastic change, you still need to consider what will work best for you. Highlights, lowlights — and the many other-lights in between — can still have quite a dramatic effect on your overall look.
"Changing your hair colour is an amazing way to reinvent yourself and give you a boost of confidence but do you want your hair colour to scream or whisper?" says Louise.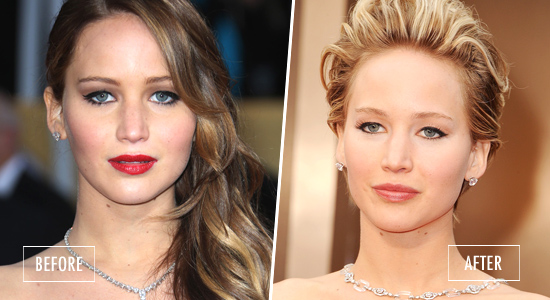 what condition is your hair in?
Let's face it: no decent hairdresser is going to tell you that the condition of your un-dyed, virgin hair is going to be the same post-radical hair colour change. If they do, alarm bells should be ringing. But Louise says it's essential that your hair is tip-top before undergoing a radical hair colour change.
"Keep in mind that you may not be able to walk in to the salon, then walk out with completely new hair on the same day. Your hair may need be a series of conditioning treatments to ensure it's in the best condition possible before committing to an intense colour service," she says.
Consider Your Occupation
Rock a corporate nine-to-five by day, but secretly harbor dreams of peacock locks? Louise says to think carefully about how it will impact your opportunities at work.
"A good question to ask yourself is whether you'll be able to have that bright funky colour that you have always wanted and still maintain a professional appearance at work?"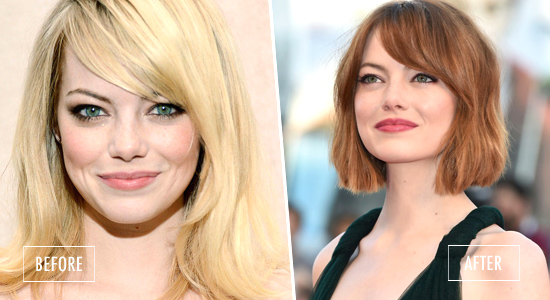 Are you committed?
"Changing your hair colour requires skill and expertise from your hairdresser but also a level of commitment from you," says Louise. After care is important, so you'll need to look after it with the correct products that your Epic stylist will recommend for you.
Can you handle the Maintenance?
It goes without saying that some hair colours need more up-keep than others (platinum blonde, we're looking at you).
"It's a good idea to ask your stylist how often your colour will need refreshing," says Louise. "If the change is really major, you could be up for regular visits to the salon, and a fairly hefty hit to the bank account, so it's good to be realistic with your expectations."
Make-up and Wardrobe
We weren't joking about considering your skin tone.
"Some hair colours can mean you need to wear more, or sometimes less make-up. It can also change the appearance of your skin colour, so you may need a slightly less-pink blush, or something more bronzing," says Louise. Of course, while you're refreshing your make-up, the wardrobe could probably use a spruce up to finish the look perfectly, right?
Up for a hair colour change? Give Epic Hair Designs a call today!
TUL Note: Today's List Love post is proudly sponsored by Epic Hair Designs and endorsed by The Urban List. Our sponsored posts will never be a secret - the List Love seal will be stamped on any sponsored material you see on the site. Thank you for supporting the sponsors who make The Urban List possible.
Image Credits: My Face Hunter, PopSugar, InStyle UK, Elle.com, Rolala Loves, Celebrity Hair Colour Guide