We love it when the weather starts to warm up, and there's that intangible mid-summer sparkle in the air; That hopeful, yearning glimmer of the goodness to come.
Honestly, it's poetic enough to make even the most cynical don a wreath, and frolic 'neath the stars above.
So when we heard about this gem of a Toowoomba festival that celebrates not only the aforementioned warm weather, but the world's most famous poet, Shakespeare himself — who we think would have been totally down with frolicking in a floral head wreath, btw — we were beside ourselves with Elizabethan joy.
The Shakespeare Festival, run by USQ's Artsworx, has been going for 11 years, and celebrates the Bard in all his glory through a veritable culture buffet of film, music, theatre, art, and even food!
Just think of it as the ultimate Bard-fest.
Kicking off on 2nd of October, Shakespeare's acclaimed, and hugely popular, rom-com Much Ado About Nothing takes to the mainstage for five performances under the stars, providing the perfect setting for a romantic picnic, and some mid-summer madness.
If Shakespeare's era and everything to do with it is really your jam, then there's still plenty to do so check out Artsworx's website for all the happenings!
This is one Toowoomba festival we'd gladly make the one and a half hour drive for! Book tickets to both the Shakespeare Festival and the Elizabethan feast now by calling 07 4631 1111.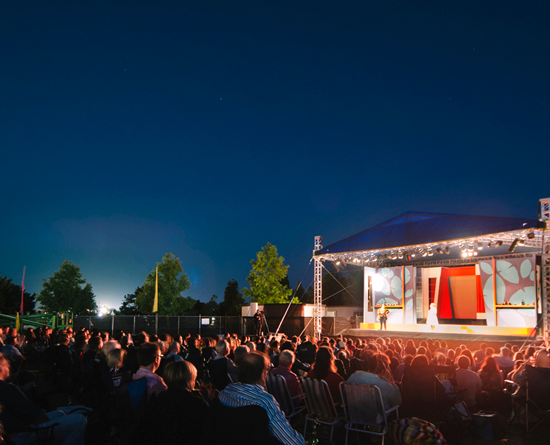 TUL Note: Today's List Love post is proudly sponsored by USQ Artswox and endorsed by The Urban List. Our sponsored posts will never be a secret - the List Love seal will be stamped on any sponsored material you see on the site. Thank you for supporting the sponsors who make The Urban List possible.
Image Credits: 9 Lives, USQ