In case you were thinking we were slacking off now that it's holidays, think again. Even though you're at the beach right now, our team are working around the clock to bring you the most important content there is, so you aren't out of the loop over the festive period.
On a completely unrelated note… today we're counting down the best eaters on our screens. Because we're hungry and because… it's the holidays, alright?
Here are the 10 best eaters in pop culture.
Brad Pitt in all of his movies, ever
Tell us a movie that Brad Pitt's in that doesn't have a scene with him putting something in his gob (keep it clean, people). It's impossible. Nachos in Ocean's, a Twinkie in Moneyball, peanut butter in Meet Joe Black, chewing gum in… everything. There's some kind of oral fixation going on and we're on board. And we're not alone.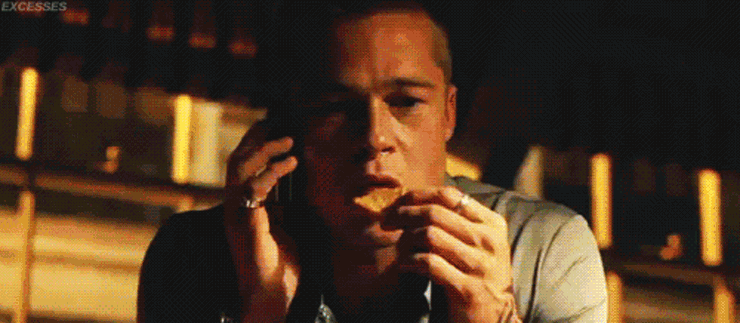 Edward Scissorhands in… Edward Scissorhands (duh)
Because eating your dinner with knives for hands can be tricky.
Charlie Bucket in Willy Wonka and the Chocolate Factory
We know Augustus Gloop is the obvious choice here, but when Charlie delicately nibbles his one precious chocolate bar… we're slayed.
Kevin McAllister in Home Alone 2
When Kevin eats that perfect-looking cheesy pizza and grape juice in the back of a limo… why can't life be more like that?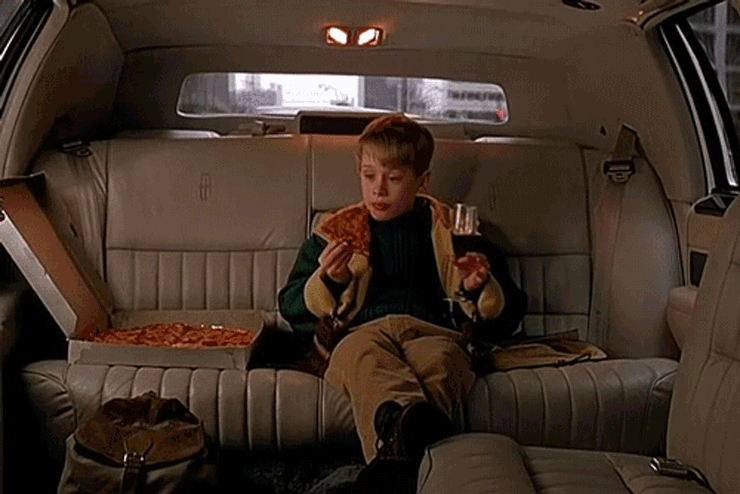 Peter and the Lost Boys in Hook
Ok, sure, it's an imaginary feast, but the way those guys tuck into that steaming turkey… it's everything.
Tony Soprano in The Sopranos
Baked ziti, anyone?
Julia Child (Meryl Streep) in Julie and Julia
When Julia gets served the fish swimming in butter at a schmancy Parisian restaurant all thoughts of diets go begging.
Mia (Uma Thurman) in Pulp Fiction
Ok, so this is technically drinking, but it so good, it still deserves a spot on this list. Pulp Fiction's famous milkshake scene single-handedly made gourmet milkshakes a thing, and we're grateful.
Lady and The Tramp
Obligatory addition. What's better than sharing a single strand of pasta with your beloved? A total classic despite the fact that we actually want all the pasta to ourselves.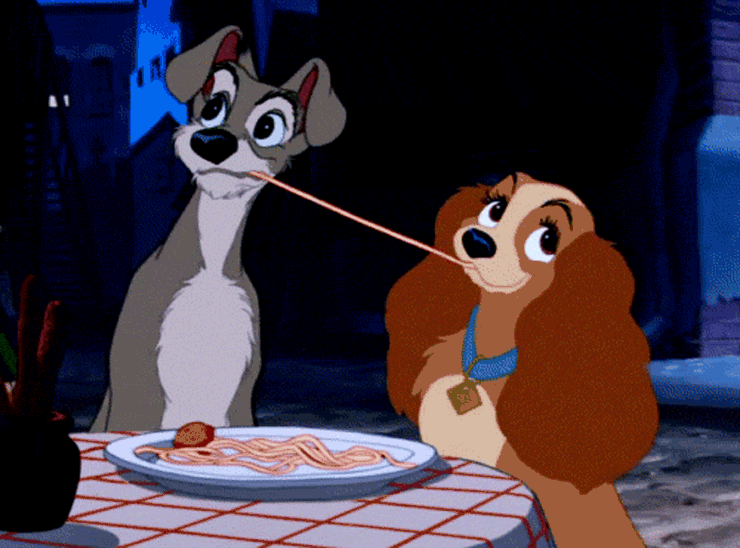 Liz Lemon (Tina Fey) in 30 Rock
Watching Ms Lemon scarf down a hot dog, or her famous 'night cheese', and we know we've found our mirror staring back at us.