Ever sat around with your best mates and talked about opening a bar together? Well, that's exactly what the motley crew behind The Milk Factory have done. This exciting new Brisbane bar has taken up residence opposite the Parmalat Factory on Montague Road, hence the name.
Milk Factory Kitchen and Bar has been established by the guys behind Shady Palms, and Lady Marmalade, which means you know it's going to be great. The team have poured their heart and soul into building everything from the ground up and, without realising it, have turned Milkies (as we'll be calling it from here on in) into a playground for the creativity of some of Brisbane and Australia's best bartenders and chefs.
The nautical theme gives Milkies a relaxed edge and, thankfully, doesn't come on too strong. Rather than being about swashbuckling pirates, the nautical theme is there to take patrons on a round-the-world journey. The ever-changing menu, for example, is created around the concept of food you may find onboard a ship after it travels a region of the world.
This unique approach to creating the menu means you're spoilt for choice, it also means you probably haven't tried any of the stuff listed on the menu! The cool fusion food on offer includes sweet 'n' sour pork sticky rice tempura rolls with fermented chilli kewpie, tamarind fried chicken wings with grapefruit and chive mayo and braised pork belly ssamjang with baby cos lettuce cups, crispy noodles and cracked salt.
This delicious menu is made for sharing, especially because everything sounds so good that you're going to want to try it all! Aside from the great selection of bar snacks, burgers and sliders, Milkies also has a one-of-a-kind degustation available, known as the Milky Tap Out.
Basically, you tell the chef what your budget is, per person, and what your food likes and dislikes are. The chef then uses his ninja cooking skills to create you a personalised degustation, wheeling out dish after dish until you either run out of money or tap out. Just remember to save room for dessert, guys. This idea is great because it pushes you out of your food comfort zone and means you get to try food you probably never would've ordered.
If you're in the mood for drinks, Milkies has craft beers and cider on tap as well as a great range in the fridge too. Master bartender Dan Gregory is on hand to whip you up an incredible cocktail like Milky Fun Times, made of Ketel One, almond milk, lavender glaze, and citrus soda. If you're after something a little more fresh try the Boston Fruit Company, made of Don Julio Blanco, Calvados, fresh apple, passionfruit syrup, citrus, and panela sugar.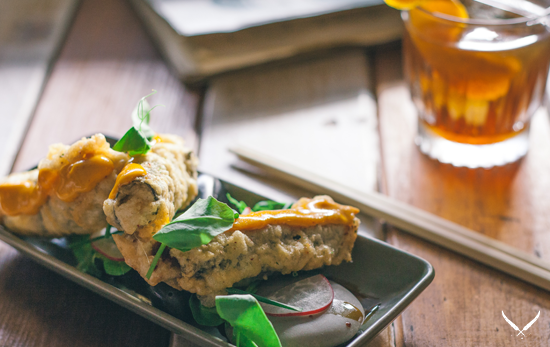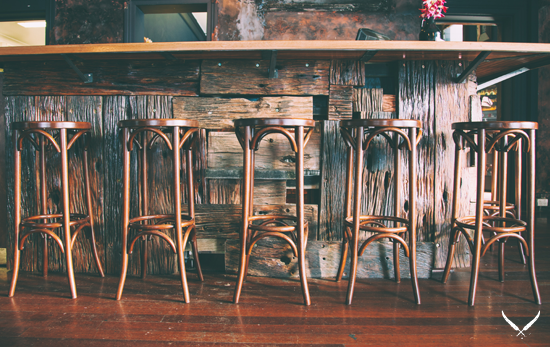 As owner Asher Blackford explains, the Milkies team is comprised of Brisbane's best. Asher's genuine love and passion for the Milkies project has seen it magnetically attract the best in the bar and food business, a team which has conspired to create the type of bar where everyone's great at what they do. Asher describes how they are always up for a challenge. If you're craving a cocktail or meal that isn't on the menu, just ask. If you have a whole host of dietary requirements and need something to eat, just tell them, and they'll whip you up a meal.
What's great about Milkies is its really relaxed, unpretentious vibe. It's the type of place that makes you feel like you're hanging out at a mate's house (albeit a really great mate who makes you mighty fine cocktails, really delicious food and just so happens to have a live band going off in the corner). It's this low-key, welcoming energy that gives Milkies an 'anybody's welcome' edge, making it the ideal hangout for, well, anybody.
It's clear that The Milk Factory has been a labour of love for Asher, Dan and the whole team and it's safe to say all their hard work has definitely paid off! Head on down to Milkies for chilled out afternoon drinks and food with friends and keep an eye on their Facebook page for the latest live music and events.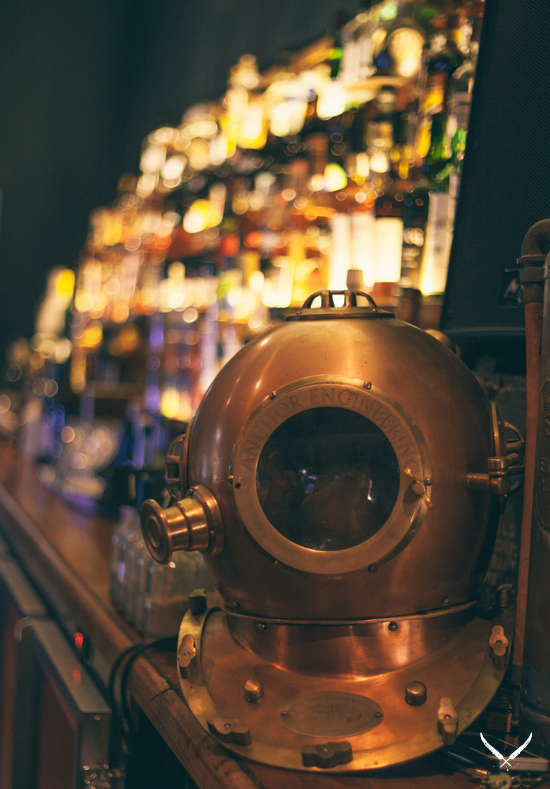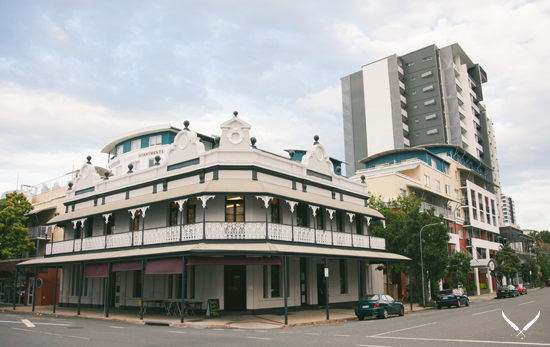 Phoebe Lee is a freelance writer and travel blogger who loves dogs, Tupac and warm, tropical holiday destinations. Never happy to be tied down or standing still, Phoebe loves the feeling of freedom that comes with travel. Instagram: @littlegreybox_phoebe.
Image credit: Jeff Anderson