There's nothing we love more than new restaurants in Brisbane (except maybe new burgers, new brunch spots, new places to drink at… You get the idea). This month we've seen fresh new burger joints hit the streets, some actually-good-for-you additions to Brisbane café scene, and a host of new bars, breakfasts, and juices to try.
Here are our picks of the best new restaurants and bars in Brisbane!
Chur Burger | Fortitude Valley
If you're looking for new restaurants in Brisbane with a lot of hype (and a dose of hysteria) Chur fits the bill. Already a crowd favourite in Sydney, Chur Burger Brisbane has lines out the door, tunes pumping, and a bevvy of burgers to tempt you. Choose from crispy pork belly with chilli caramel, lamb with fetta and mint sauce, and the pulled pork with Chur BBQ sauce and fennel mayonnaise.
Balfour Kitchen Goes Indo-Pacific | New Farm
The quaint Queenslander that houses Balfour Kitchen is usually home to some of New Farm's best Modern Australian fare, but this Brisbane restaurant has thrown a delicious spanner in the works with the arrival of their new Indo-Pacific Spring menu, a bold and exciting move for the new season. Gutsy flavours, spices, and Indo favourites, like shredded pork on beetle leaves, poached chicken pancakes with peanut, pineapple, and coriander, and chai affogato with a cinnamon ice cream.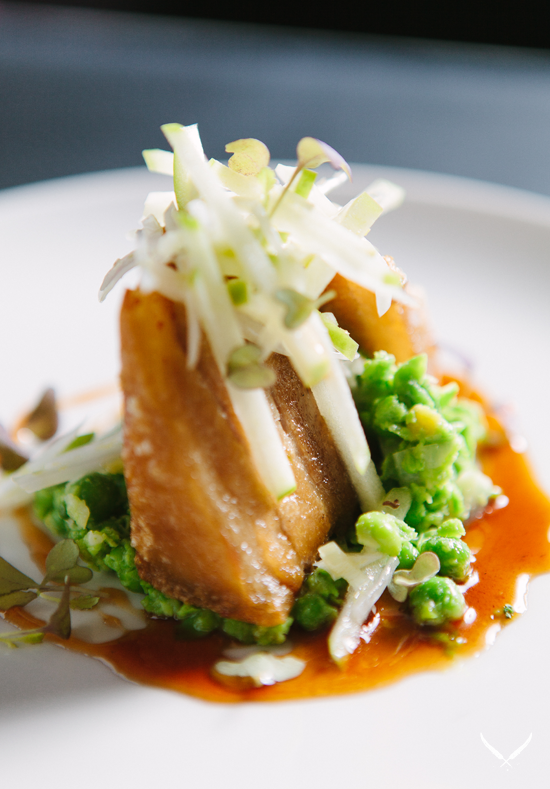 Woolly Mammoth Alehouse | Fortitude Valley
A hairy addition to the growing roster of Brisbane bars, the Woolly Mammoth Alehouse ticks quite a few boxes when it comes to trendy watering holes. The Alehouse itself is an American-inspired eating hall and beer temple, while the upstairs Garden Bar and live music venue, Mane Stage, are a lush tropical party paradise. Check it out!
Press'd | Teneriffe
Cold-pressed juice is about to be a thing, and if you don't want to miss out on the nutritional benefits and street credibility of drinking this wonder fluid, you better get yourself down to new Brisbane café, Press'd, stat. Tucked into the Commercial Road Antiques Centre, Press'd do juices, smoothies, raw, and vego' baked good, and raw salads.
Mondo Organics | West End
Waving the flag for the organic food movement in Brisbane, Mondo Organics are all about clean eating and sourcing the best quality, locally sourced ingredients for their menu. So, naturally, with the change of season comes a fresh new menu makeover to hoe into. Choosing will be the hardest part — from their brekky toasted brioche with homemade nutella (squeal!), to dinner delights like slow-cooked Tasmanian lamb saddle and mushroom and blue cheese beignets. Wowzers.
Hatch & Co | Garden City
We're big fans of Newstead's Hatch & Co, so news of a brand new sister restaurant taking residence on the southside was like music to our greedy little ears. Take heart that you no longer have to trek across the city for Hatch's generous and carnivore-friendly menu—their epic share plates, pizzas, and perfectly cooked, heaving hunks of meat (any menu with a 1kg prime rib with hot mustard really speaks to us) are all yours.
Raw Pawpaw | New Farm
You're no doubt already familiar with the Venzin family's work. Their restaurants, Mons Ban Sabai, Green Papaya, Pawpaw Café, and Little Pawpaw are Brisbane restaurant faves, so news of another Pawpaw off the rank is good news indeed. New Brisbane restaurant, Raw Pawpaw offers healthy chow for eaters with good intentions. Not entirely raw, the menu includes smoothies, juices, breakfast, and lunch options, and—heck yes— zucchini pasta.
Irving Place | CBD
Big brother to Gramercy Espresso & Eats, Irving Place has all the charms of the flagship café, with more seats. Bonus! This new Brisbane café will be a godsend to the CBD crowd looking for high-quality, healthy fare in a café that's actually cool.
The Wickham Hotel | Fortitude Valley
Hello, reno'! The Wickham—iconic and cheeky Brisbane pub you may know by reputation—has had a facelift, and is now looking very sharp indeed. While the beer garden, bars, menus, and cocktail list may be new, The Wickham has retained its old charms, ensuring its status as a must-visit Brisbane bar. As well as a great menu with everything from new-age international share food through to your favourite pub classics, The Wickham is also open for breakfast, and we love new Brisbane breakfast spots.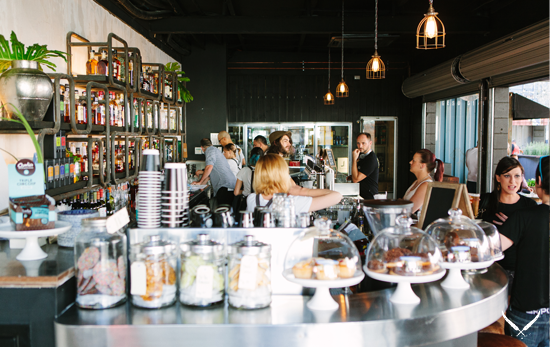 Click here for more of Brisbane best restaurants!
Image credits: Daniel Maddock