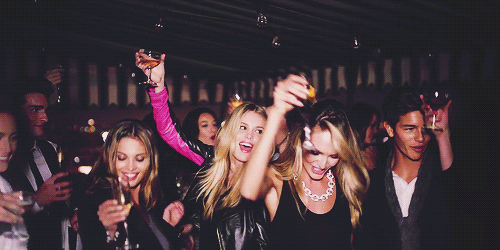 People think war correspondents have a tough gig. As an Urban List contributor, I am often asked to undergo arduous and thankless tribulations in the process of writing hilarious, useful, and thought-provoking articles for you, a largely apathetic audience.
There was the time I spent two weeks in a drunken haze, for example, when I was forced to go around trying all of Brisbane's craft breweries. Or the fact that I put on 15 kilos while visiting the city's best all-you-can eat joints.
The latest ordeal I underwent in the name of investigative journalism was to grab two of my mates and go along on one of these new-fangled Winger dates with three charming ladies. Tough gig, right?

Convincing two mates to go on what is essentially a blind date with me was a bit tricky at first, especially since we're not all single, but it wasn't until I used a Top Gun analogy that they finally saw the light. It's like Goose, I said. He was married to Meg Ryan but he still helped out his buddy Maverick to pick up chicks all the time. THAT is what being a good wingman is all about.
Pre Game
So, fast forwarding to the big night, I met up with two of my closest chums, Peter Duncantree and James Brown (names have been changed to protect the guilty), an hour before the girls were due to arrive, for a tactical briefing.
Over a beer, we jovially speculated as to who we would be matched up with. Peter Duncantree put it forth that this was much more enjoyable than his usual pre-date preparations that involve drinking gin by himself until the panic sweat subsides. James Brown mused that on a regular Tuesday night he would be sitting in his room in his underwear having a tearful phone conversation with his mother, so this was a welcome change of pace for him.
The Winger
Zero hour finally arrived, so we proceeded to our assigned meeting place, the amiable Valley watering hole, Papa Jacks.
Our lady friends arrived about 15 minutes late, which gave James Brown time to smash a delicious and hangover-reducing Po Boy. We also ruminated as to what the Winger etiquette would be in when comes to pre-date drinking, while downing a shot of bourbon.
When the six X chromosomes came in, Peter Duncantree raised an approving eyebrow that we had a trio of blondes to keep us company, as he is inclined to that particular hue, while James Brown ordered a round of shots for ourselves and our new friends.
Introductions were made and after the mandatory blarging about our respective occupations, the girls admitted they, too, had had a couple of cheeky pre-drinks, and the conversations was soon in full swing. By the time our good-natured Italian barkeep had brought us our complimentary round of cocktails, we were drawing diagrams of the Cute-Crazy scale and discussing the nature of love.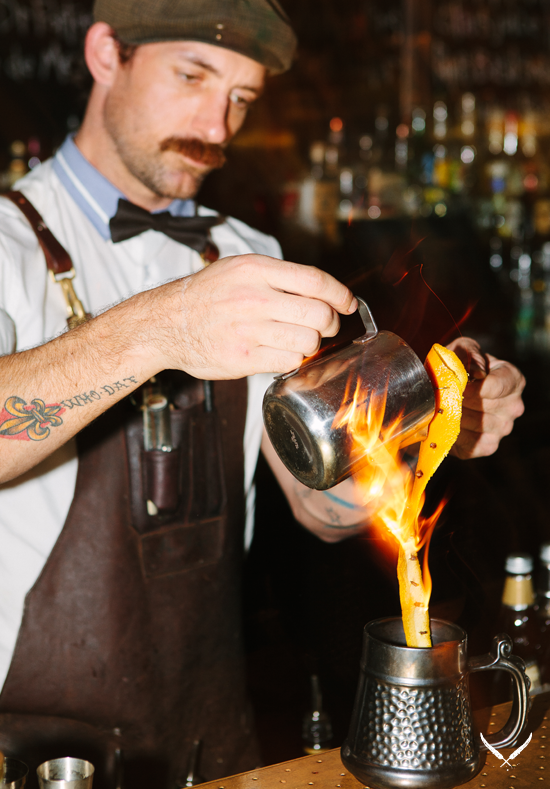 Before we were even texted our first dare from our dashing Winger concierge, Jack, we had made up dares of our own, which mostly seemed to involve James Brown and Maidenhair (name changed to protect the innocent) sexy dancing on the non-existent dance floor.
More drinks, more banter, and many 'hilarious' jokes from the boys followed over the next couple of hours, and considering the hangovers all of us fellas were nursing the next day, it appears as though a great night was had by all.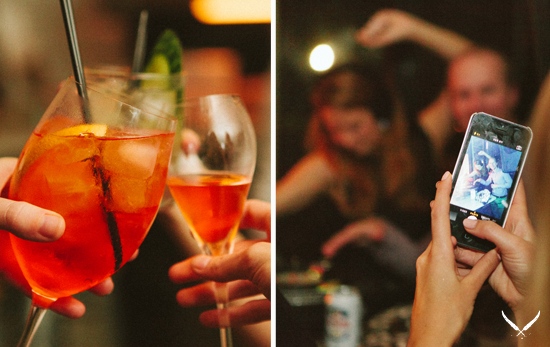 Overall, the experience was a truckload of fun in the sense that, though there was the possibility of romance, the pressure was well and truly off due to the fact you had your mates along for the ride. Guys and girls alike were certainly a lot more relaxed than they would have been on a traditional date and that's half the battle, I reckon.
Yes indeed, I can see this Winger thing really taking off.
The Night by Numbers
Shots consumed: 21
Porky pies told by the boys: 5
Porkies told by the girls: unknown
Official dares completed: 1
Unofficial dares completed: 3
Awkward silences: Just the one (after a long and particularly saucy Peter Duncantree anecdote)
Hook ups: 1
Are you a guy who likes girls and drinks? Well, it's your lucky day, because we have a bevvy of beauties already signed up and waiting to be matched with YOU and your chosen wingmen. First in best dressed, though, so G-O.

Image credits: Daniel Maddock, Giphy
TUL Note: Hailing from the 'Paris of the South,' Bundaberg, Dan Colasimone is back in Brisbane after spending the better part of a decade living overseas. He also writes about sport. He once completed an Arts degree. Twitter: @DanColasimone