The gang at Embassy Craft Beer Bar are nuts about good beer. As their name oh-so subtly suggests, craft beer is their lady jam. Bottle, tap, local or interstate, beer is the order of the day here, and is celebrated in a big way.
And, as if they didn't love the amber nectar enough already, they've gone and created a series of events in ode to the humble hop.
The first event— Embassy Craft Beer Bar's 'Circle of Life' beer degustation dinner—kicks off on Wednesday 3rd December, and tickets are on sale now.
Why 'Circle of Life', we hear you ask? As Simba's papa infamously said in the childhood classic The Lion King, "We are all connected in the great circle of life", and so too are the ingredients in the degustation dinner. See what they did there? Genius!
With a focus on sustainable cooking, the team at Embassy Craft Beer Bar have created a degustation dinner that champions the ethos of sustainable eating.
Feast on succulent pig that has been fed on the grains from Fortitude's Golden, and Summer Ale brews, and then cooked in the beer for flavour. To top it off, you will be served the same beer on the night as the little pig was cooked in. This foodie event takes you back to a time where there was no wastage when it came to cooking, and demonstrates how one ingredient can be the showcase for a mighty fine feed.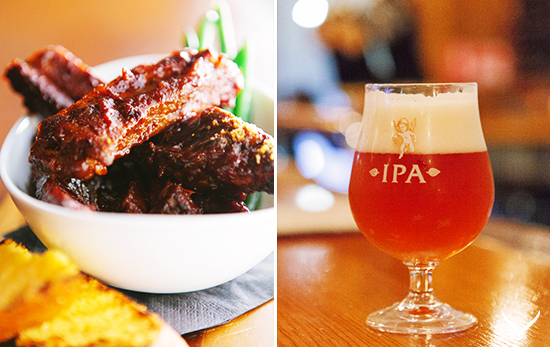 If you like beer and you like pig (and we mean bloody great beer and pig) you should memorise the deets below and book a spot at the Embassy, one of the best beer-bars in Brisbane.
Get your Tickets Here
Tickets are $65 per person with dinner kicking off at 7pm, which includes a 2-course dinner and 4 schooners. For all the details, click here, or to book your spot and sample some juicy pig and delicious beers, email events@embassyhotel.net.au or give the lovely folk a call on 3221 7616. Get to it!
Image Credits: Daniel Maddock, Huffington Post
TUL Note: Today's List Love post is proudly sponsored by Embassy Craft Beer Bar and endorsed by The Urban List. Our sponsored posts will never be a secret - the List Love seal will be stamped on any sponsored material you see on the site. Thank you for supporting the sponsors who make The Urban List possible.