Pinch yourself Gold Coasters.
Yep, less than a week has passed and again, here we are, busting with anticipation to tell you about yet ANOTHER epic new opening to grace our eternally sunny shores.
Sunny? Okay, except perhaps last Saturday… wasn't that a doozy?
What do you get when two born and bred GC locals that share some serious hospo cred team their skills and bring to life a project they've long been dreaming about? With a combined resume that includes the previous owner-operator of one-hatted Broadbeach Waters restaurant, Verve; The Fish House management credentials; and the founding year head chef of Broadbeach institution, Social Eating House. You get a refined establishment that wouldn't be out of place in Sydney or Melbourne, that's what.
Co-owners Shelly Greaves and Jake Cooley know what it takes to create a winning formula, and it's collaborations like these which solidify the notion that our beloved Gold Coast is really coming into its own. Next-level dining experiences which are revolutionising the local scene and forcing our neighbours to stand up and take notice.
From tomorrow, Jimmy Wah's—a fabulous contemporary Vietnamese eatery—will join the flourishing dining landscape in our much-loved beachside precinct, Burleigh Heads.
Anyone who's spent time travelling through sodden rice paddies, sat down on an upturned milk crate on a Hoi An street corner, or dodged mopeds in the hustling streets of Ho Chi Minh will be drooling at the thought of crunchy banh mi baguettes, delicious bowls of pho, and refreshing rice paper rolls. Screw it, even if you haven't, just trust us when we say you're in for a treat.
On departing Social Eating House in 2014, Jake (Jimmy Wah's co-owner and head chef) spent a residency at Whistler's Araxi restaurant (Can-Aussies will appreciate this), followed by six months travelling South East Asia where he (not surprisingly) fell in love with the people, the energy, and the passion for simple yet extraordinarily fresh and flavoursome food.
In addition to an array of elegantly prepared Vietnamese staples, Jake will be taking the explosive sweet, salty, and sour flavours to another level with dishes such as delicate steamed buns stuffed with braised beef short rib, papaya and pomelo salad topped with soft shell crab, blackened quail with slaw, scallop dumplings, and melt-in-your-mouth Kingfish sashimi. Dang, peeps, this menu is all kinds of delicious.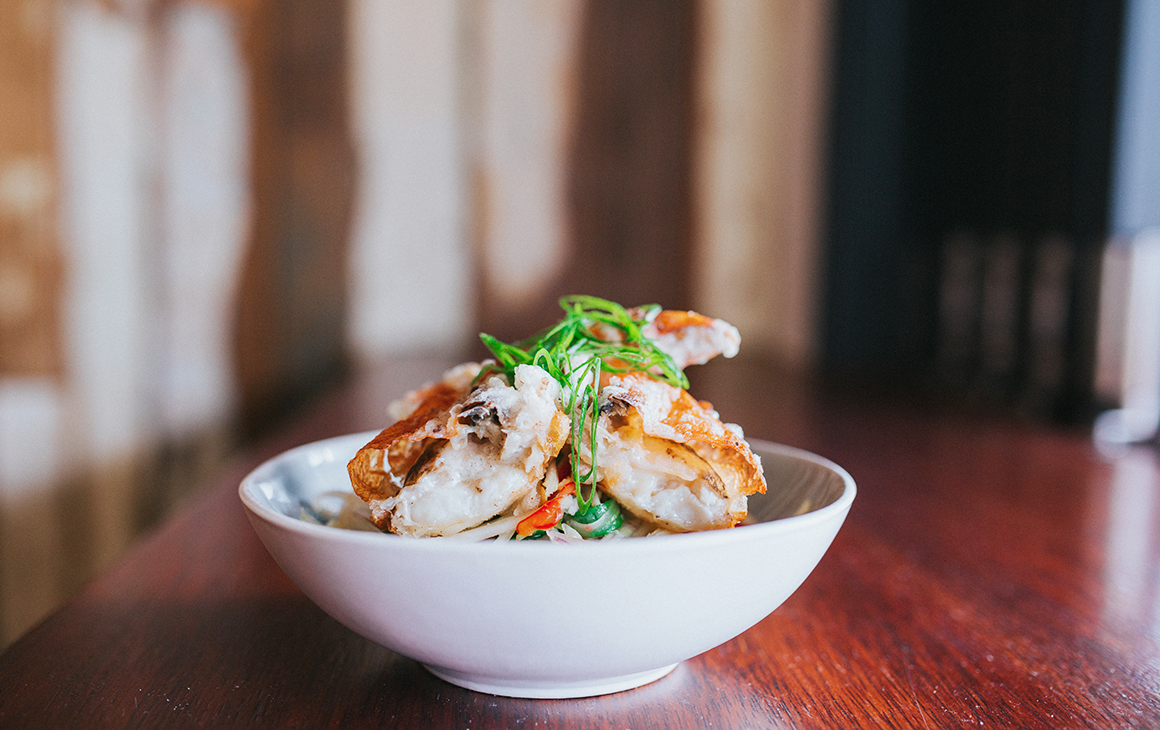 Can't choose? You're gonna want to say "Vâng!" (that's Viet for "yes") when offered to hand control over to the experts, AKA the $59 per head "feed me" menu which is an ever-changing assembly of the chef's faves.
The inventive cocktail list is sure to get the conversation flowing too. Our picks are the Walter Brennan with spiced rum, ginger liqueur, ginger beer, and balanced with the heat of chilli; or the Pink Dragon: a blend of gin, lychee liqueur, and raspberry. Or perhaps the white rum and lemongrass-infused Viet Daiquiri. Seriously, lemongrass? It makes us weak at the knees.
We're totally digging how they've transformed the space too. If you're not immediately drawn to the long communal tables lining the pavement, step past the red door and through to a stylish yet simple and intimate dining room with polished concrete floors, distressed wood panelling, custom-made American Oak tables and bench tops, olive green accents in the soft furnishings, and a back-lit bar lined with high stools and beckoning for an interactive night conversing with the bar staff. The edgy dining room comes complete with a hand-painted oil portrait (by local artist, Mark Wilson) of the gregariously sassy Good Morning, Vietnam star Jimmy Wah who watchfully resides over diners. Basically folks, do not come expecting cliché conical hats or paper lanterns.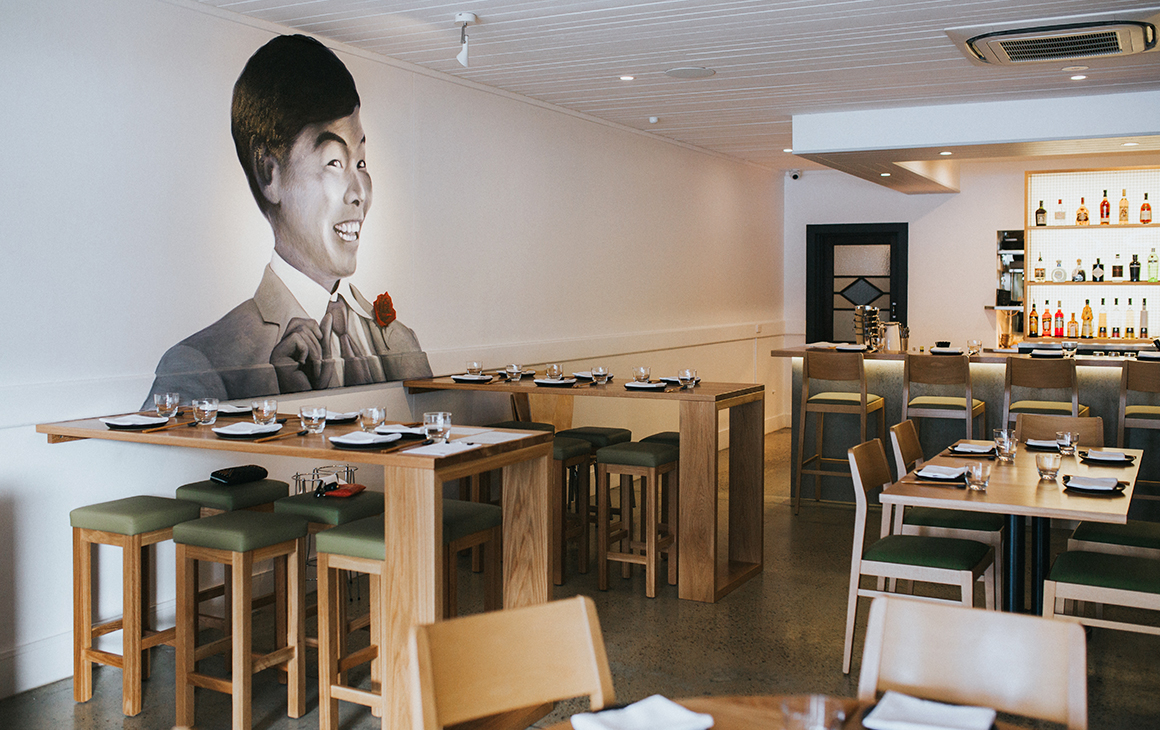 Jimmy Wah's staff will be decked out in white linen shirts with grey culottes inspired by the traditional work wear of Vietnamese who toil the rice fields, and fashionably topped off with Converse kicks. Setting the mood is a 60s and 70s soundtrack similar to that which graced the military airwaves during turbulent days of the war in Vietnam.
Shelly's dedicated years at Verve and The Fish House will also ensure the restaurant's service culture will be second to none, while still emanating that relaxed and unpretentious vibe we all adore here on the Coast.
It's fair to say these guys are seasoned veterans and while a brand new venture is always a challenge, ultimately they do this stuff in their sleep, so we reckon there'll be no fear dropping in during opening week. Just prepare for your tastebuds to be taken on a journey of epic proportions. And don't forget to book.
When: Open for lunch and dinner, Wednesday to Monday (closed Tuesday); two set dinner seatings, plus an all-day bar menu available 'til an hour before close. Bookings highly recommended.
Where: 1724 Gold Coast Highway, Burleigh Heads
Photo Credit: Hayley Williamson for Metropolist