Shut the front door. This kinda stuff never happens on the Gold Coast
A sassy cabaret performance direct from sell-out seasons in London's West End, plus the Sydney Opera House and Brisbane Festival, is popping up a "Spiegeltent" circus tent in Broadbeach Parklands for three weeks this spring. Eep!
Dubbed a "champagne cabaret", BLANC de BLANC is a seriously thrilling new addition to the live performance roster of Gold Coast's premier cultural event, Bleach* Festival.
Trust us, this is waaayyyy cooler than any ordinary circus performance, 'cause it's adults only. Which means all of our favourite things: nudity, sexual references, erotic burlesque, flowing champagne and bubbles, heart-pumping musical remixes, glittering costumes, hilarious comedy, mind-bending circus performances, aerobatics and energetic theatre, all under the magical veil of a purpose-built circus tent. Don't believe us? Watch a taster of the action here.
Yep folks, this is actually happening! On. The. Gold. Coast.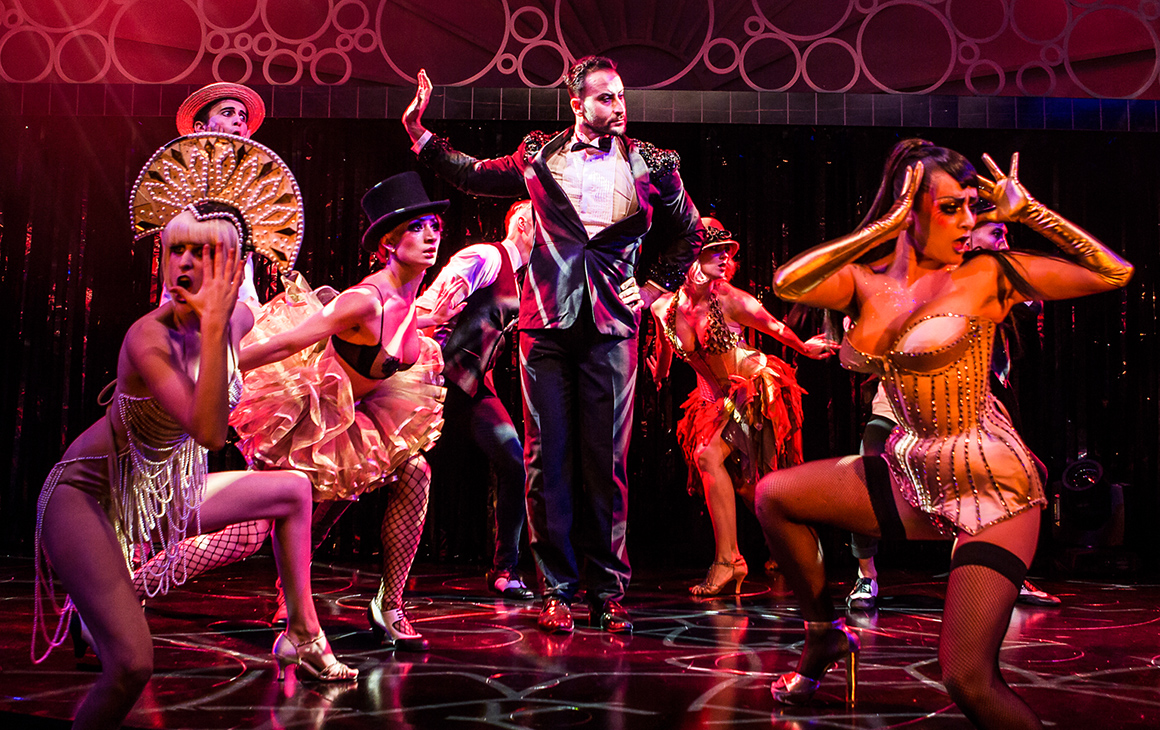 Proudly presented by Bleach* Festival and Strut & Fret, BLANC de BLANC is a product of the creative geniuses behind Madonna's Rebel Heart Tour and world-famous circus cabarets, LIMBO and Cantina; while choreographer Kevin Maher has worked with the likes of Madonna, Britney, and Bieber. Director Scott Maidment is one of the world's best and it's bloody cool to know we can soon witness his entrancing creations from the comfort of a theatre chair—in Broadbeach. Amaze!
Oh yeah, and the vintage Spiegeltent circus tent is like nothing you've seen before, either. It's made of word and canvas and adorned with mirrors, all adding to the illusion. And of course, to slip you into the mood for naughtiness, there'll be bars on site where you can order your own glass of champagne or three.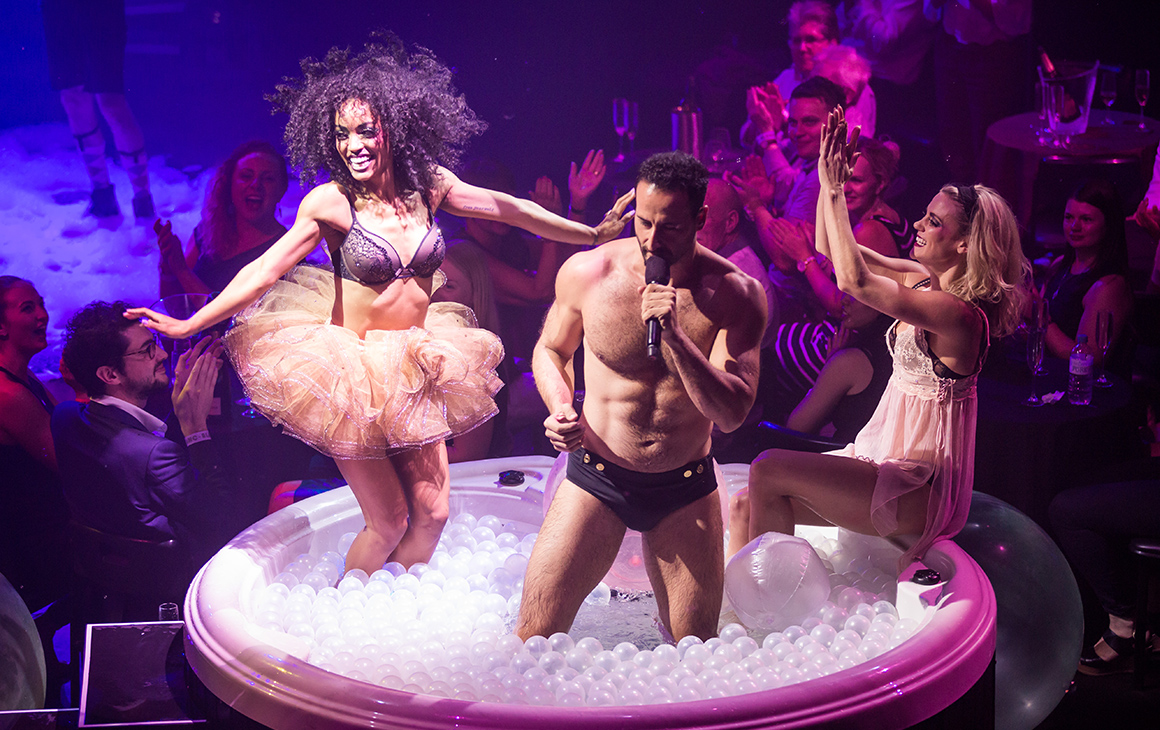 Excited? You freakin' should be! And you needn't wait long either. BLANC de BLANC will be unleashed with a special preview performance on Wednesday, March 29 with regular nightly shows Tuesday to Sunday from March 30 through April 16.
We repeat; there will be nudity. This indulgent night out is not suitable for minors or prudes.
We're calling it now guys; this titillating performance is going to be that unadulterated can't-believe-it's-in-our-backyard event that absolutely EVERYONE must experience for themselves. Cause this shiz doesn't happen every day, and the more widely it's embraced by you and I, the more likely it'll open the flood gates for further world-quality art events to descend on our humble seaside home.
Tickets are on sale now and selling fast, so tag, share, Facetime, whatevs, just find a date that suits you and the crew (and book a babysitter if you need to), pronto. What we love most is there are a bevvie of ticket options suiting all budgets, meaning this one-of-a-kind Gold Coast event should be accessible to everyone.
We'll see you there!
When: Thursday, March 30 through Sunday, April 16
Where: Victoria Park, Broadbeach
Tickets: Premium $78, general admission $65, concession $55, standing $35.
Book: Online now
Photo Credit: Darren Bell, Daniel Boud, and Pamela Raith